---
Social Impact Assessment & Reporting Toolkit
Best Toolkit for Your Social Impact Analysis Needs.

---
A Tool to Easily Assess the Social Impacts of a Program, Project, or Policy Change 
The AGS Social Impact Assessment Toolkit (with template & dashboard) can be used to conduct an assessment when a project, program, plan, or policy is going to have a social impact on the population of a specific geographical area or a particular group.
Rather than trying to wrangle several spreadsheets to bring together data on the level of impact, public awareness and perception, category of impact, and more, this SIA template gives you one place to input and view all your data.
You'll find much of the information for your assessment laid out for you, such as dropdowns that include five common impact categories and inputs that give you reporting on the level of impact per project stage. We've taken the best practices of social impact assessments and put them into one comprehensive tool! 
---
SIA Template for All Your Project Inputs
Populate your project data into a customizable template designed to make your work fluid. You can save considerable time when doing a social impact analysis by using this Toolkit because it has all the standard columns necessary for your assessment.
Want to add another column? No problem! You can add one anywhere you like in the template as well as hide those you don't need.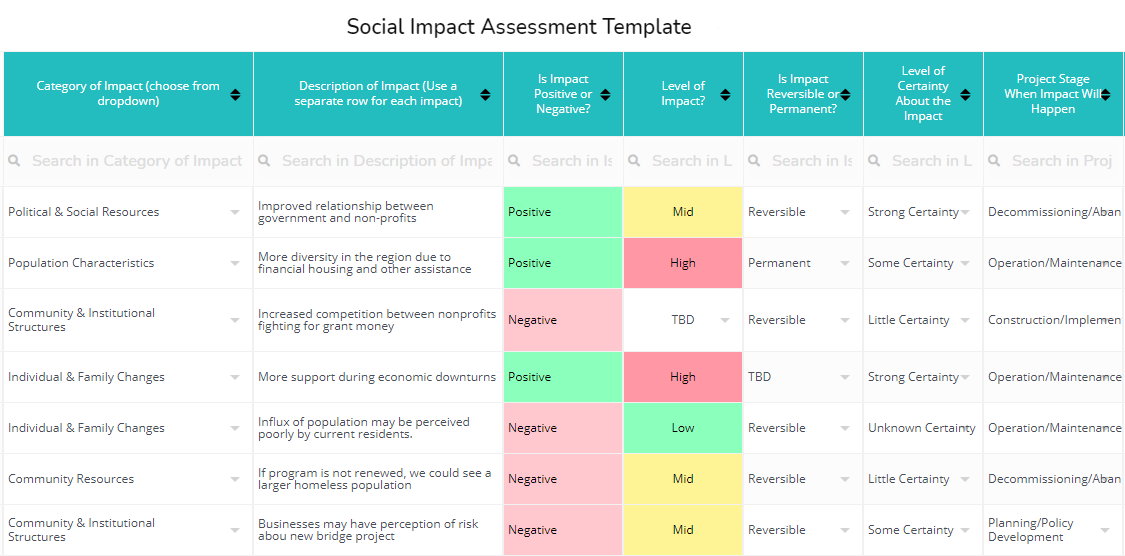 AGS Cloud Tool for Social Impact Assessments
Our template is one of the most extensive and flexible you'll find for conducting a thorough social impact assessment for any type of project or policy change.  
Just follow the template columns, which were designed based upon multiple social impact assessments. You can input data in the cloud from any device or upload your data from a spreadsheet export to populate your template.
This Social Impact Assessment Template is set up to capture the following types of data:
Category of Impact

Description of Impact

Impact Positive or Negative

Level of Impact

Impact Reversible or Permanent

Level of Certainty About Impact

Project Stage

Impact Start/End Dates

Type of Area Impacted

# of Impacted Population

Public Awareness

Public Perception

Mitigation Recommendations

And more!
Our Cloud Template Walks You Through the Data Needed for Your Social Impact Assessment.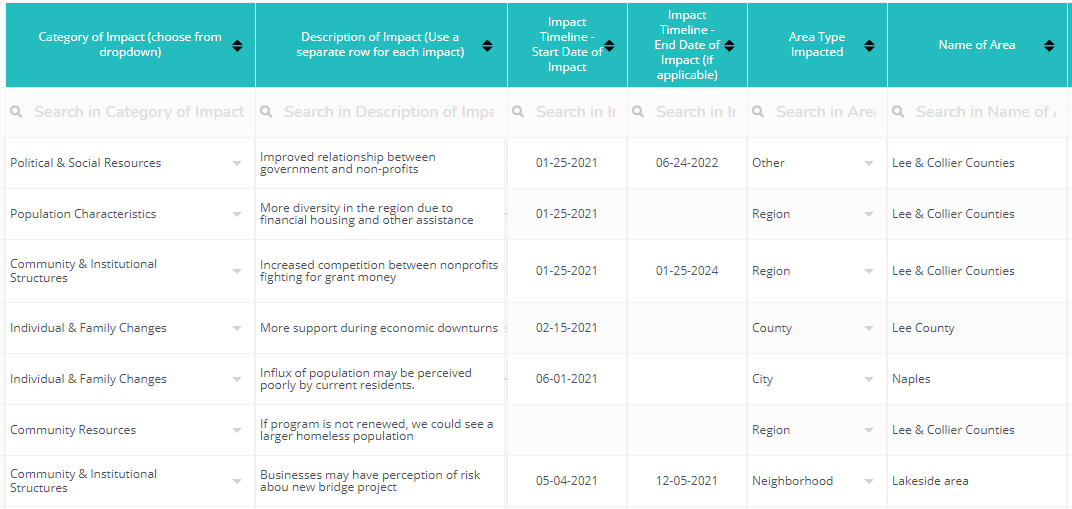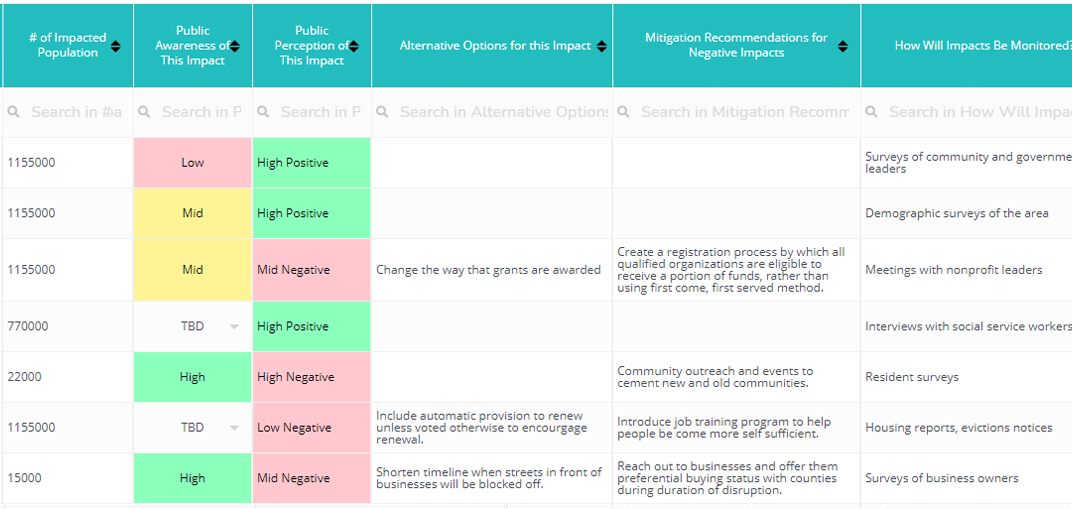 Template Database in AGS Social Impact Assessment Toolkit
---
Contact us if you have any questions about this product reviewed and offered on this page. 
---
Pricing
We've created the Social Impact Assessment Toolkit in the Cloud, which allows you to access the tool using any device. In addition, everything is saved in one place and available to come back to whenever you need to. No more having to switch between tools! Or worrying about siloed spreadsheets or Excel limitations.
This social impact toolbox also provides you with the flexibility of exporting assessment data to Excel and using social impact assessment tools pdf exports for your reporting.
Do you work alone? Once you subscribe to the AGS Social Impact Toolbox, you get instant access.

Do you have a team? With this tool, your social impact assessment colleagues and teammates can all work on the same or multiple assessment types starting today! 
Single User Account
Team Account

$15 / Month / 1 User

Starts at $15 / Month / Multiple Users

Single-User

 


One or More Users
(Work alone or add team members. Work together or separately.)


Best for individuals

Best for teams or consultancies

Additional Benefits:

30% group discount

Easily add new users to your account

Just one invoice – Simplify your purchase

Set Admin, User and Guest roles

Interested in a Group Account? Click here: 30% Group Discount Pricing Quote & Zoom Call Request.

Free Onboarding & Enablement–

Multiple 1-on-1 Zoom call virtual walkthroughs from one of our AGS Enablement Leads to help you successfully adopt our toolkit and increase your performance.
Free onboarding and training for your team anytime to help other members of your team to learn the AGS tools.
Checkout Process
1) Click below, enter your details, and click continue.
(2) Next, you'll see a list of our toolkits. Scroll down and select just the ones you need.
(3) Add additional user licenses (you can skip this, if you are signing up today as a single user). You can add more users in the future
(4) Click to pay 
(Enter Your Details, Select Toolkit(s), & Enter Payment)
Excellent ROI from the first month with your social impact assessment tool!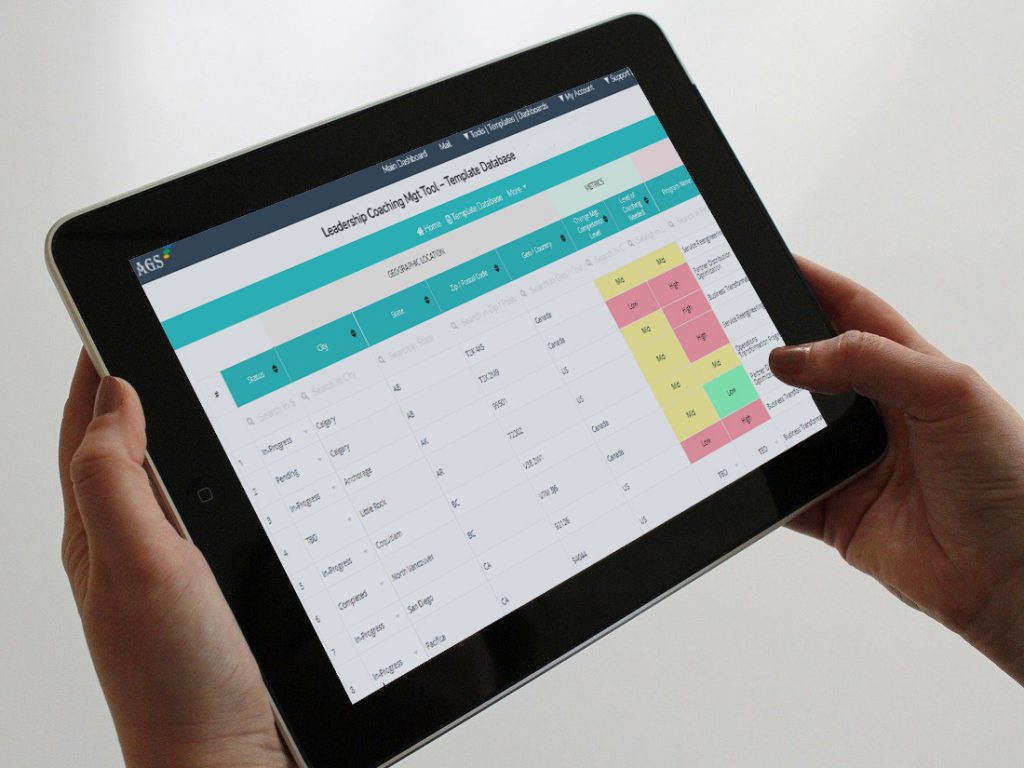 ---
Real-Time Reporting for Social Impact Analysis
You won't need to spend hours trying to put the data for your social impact assessment into a report. AGS Cloud's SIA tool gives you presentation-ready reporting. And it's updated in real-time as you enter data. You have a full range of analytics to facilitate your social impact assessment.
The Toolkit also allows you to export your analytics reports into a PDF at the click of a button!
Time-Saving Reporting Dashboard!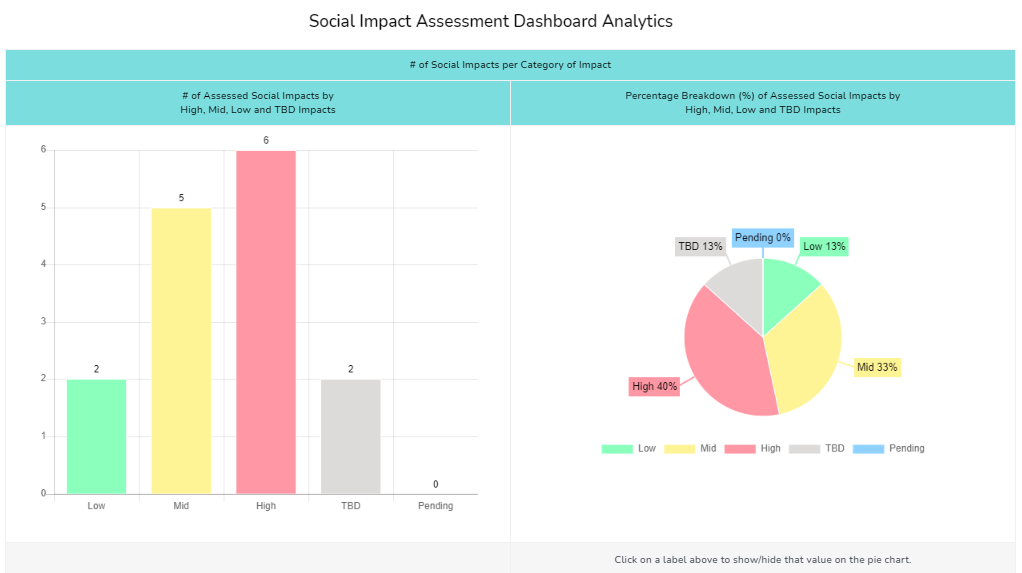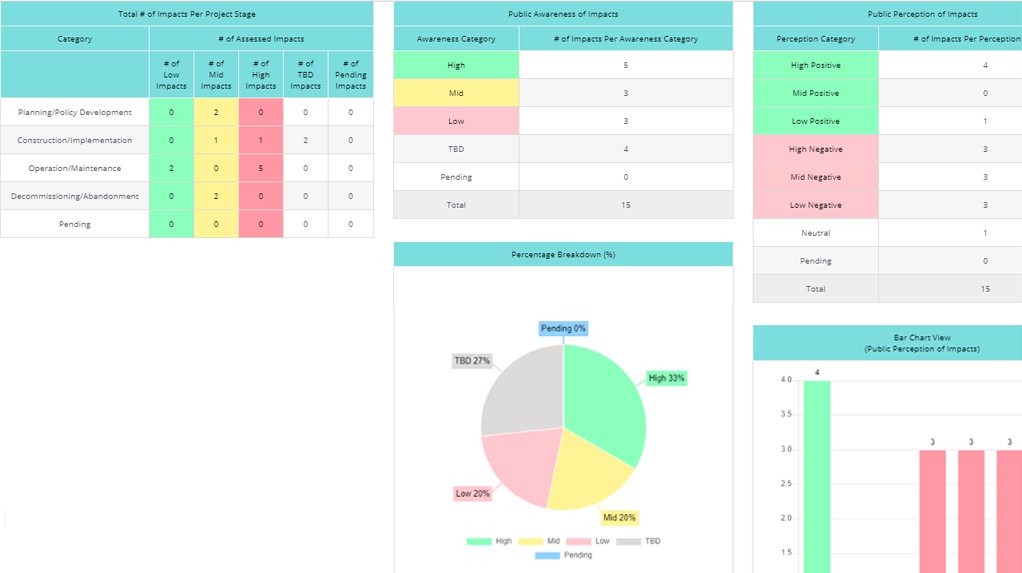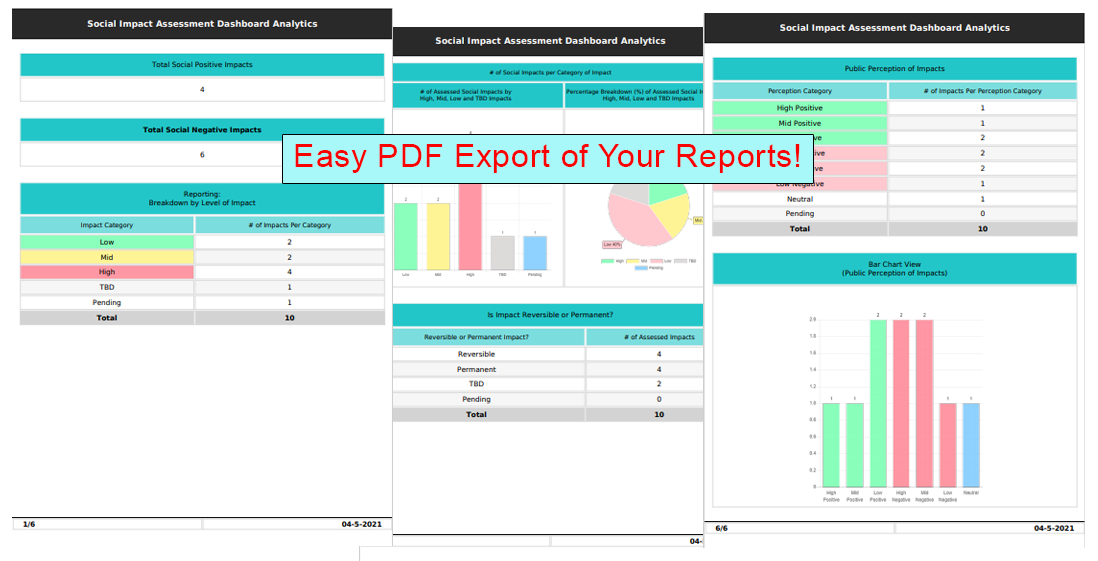 Reporting Dashboard & PDF Export for Your Social Impact Analysis
---
Comprehensive Dashboard 
The Social Impact Assessment Toolkit has a comprehensive dashboard where you can access your Template for inputting data, Analytics for reporting, and a template and analytics with sample data that you can leverage. You'll also find a handy Step-by-Step Guide and video and PDF tutorial.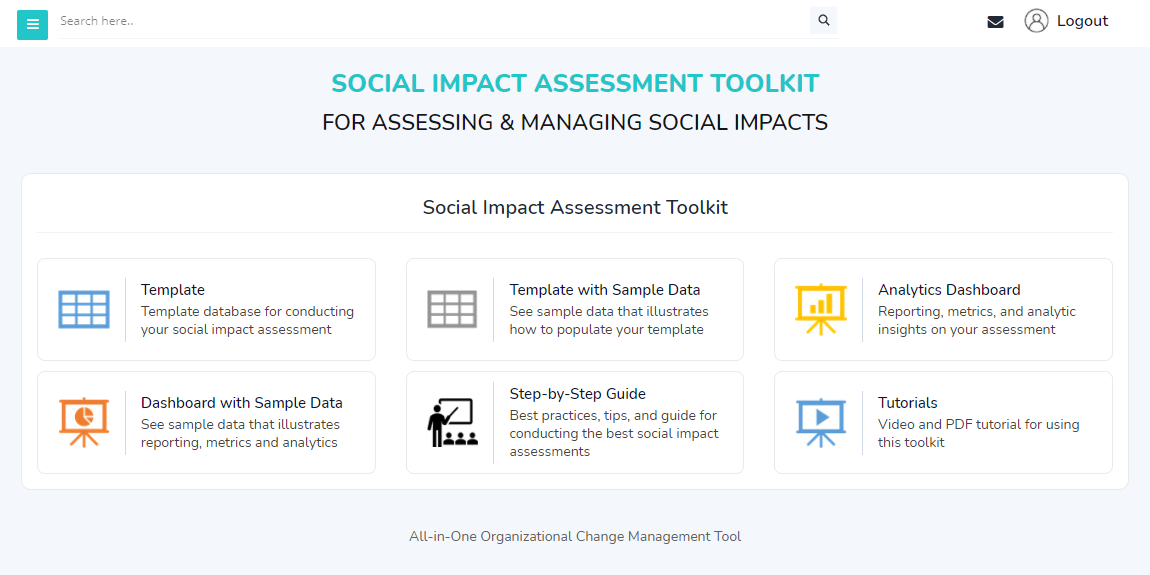 ---
The Best Tool for Assessing Social Impacts of a Project/Policy/Plan
Are you juggling too many spreadsheets?
Get an online tool that can handle all your social impact assessment inputs and provide instant reporting, all in one place.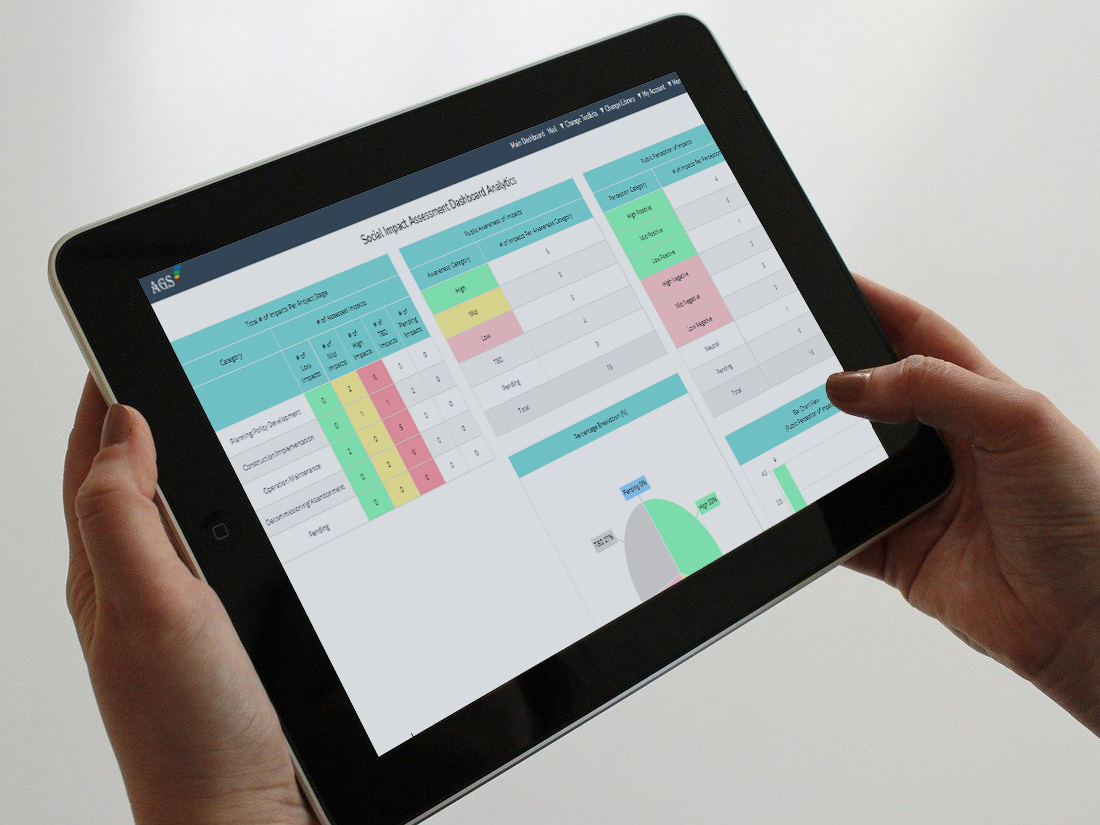 BUY AGS – SOCIAL IMPACT ASSESSMENT TOOLKIT TODAY
(and Get Instant Access!)
Excellent ROI from the first month
---
Looking for More Impact Assessment Tools?
AGS has a full suite of impact assessment tools for change management, economic impacts, data privacy, and more. Click below to explore them!
---
Note: Content on Airiodion Global Services (AGS)'s Airiodion.com website is copyrighted. If you have questions, comments, or tips about this Airiodion Global Services content or product, please contact Airiodion Global Services today.
---
External sources: https://www.ls.graphics/free/free-pixel-4-and-pixelbook-go-mockup, https://pixabay.com/photos/ipad-tablet-online-app-ios-1758353/