---
Getting The Right Help With Your Resume
Spending $400 – $1,000+ for help on your resume is frankly a ridiculous amount to spend on getting your resume updated, optimized and revised.
But according to our research, that is exactly how much a lot of resume assistant companies are charging job seekers to help them improve their resume. See the image below.

Image: Google.com
---
AGS' Simplified Approach for Helping You Maximize Your Resume
AGS has a simple, yet cost-effective process to maximize the impact of your resume. We take the time to optimize your CV in a way that ensures that your skills and experience, as well as essential job-related keywords,  are naturally and powerfully integrated across your CV, which leads to a more compelling and powerful resume. 
What a lot of people seeking new job opportunities don't realize is that about over 90% of resumes are rejected before these resumes are seen by the hiring manager.
Why is this?
This is because most companies and potential employers use a software (known as an Application Tracking Software – ATS) to scan through databases of resumes and search for specific keywords that are related to the job they are looking to hire someone for.
As such, it is really important that your resume includes a sufficient, but balanced amount of integrated keywords to increase the chances of it getting selected and moved on to an actual person to review.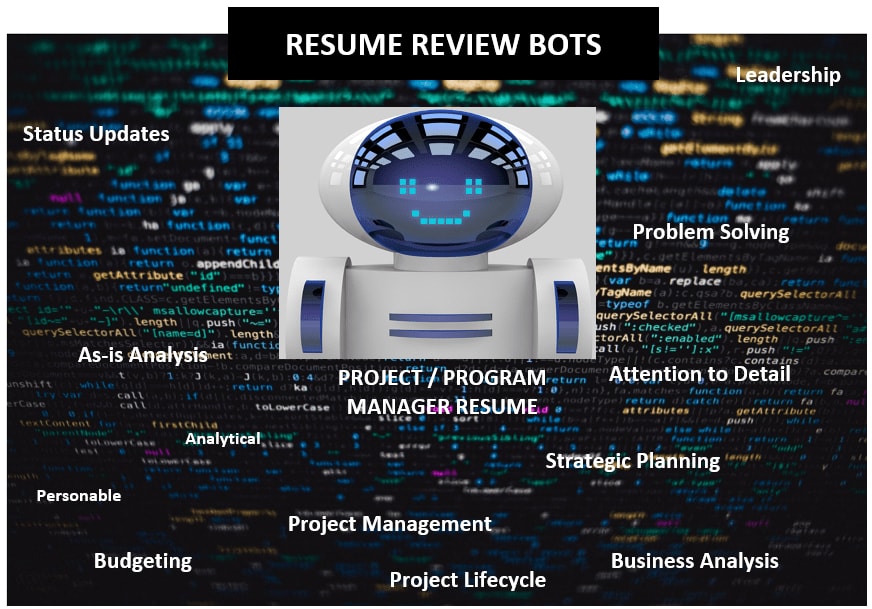 When you order one of our resume assistance services below, your receipt will include the email address to send a copy of your current resume. When you respond with your resume, also include information on the type or types of jobs that you are applying to, or for which you are interested in applying to in the future.
Providing us with your interested job roles will enable our Editorial team to more effectively integrate the appropriate keywords and to better boost the overall impact of your resume to (1) increase the chances of it getting past the ATS scanning machines (2) increase the chances of it getting selected for an interview when it reaches an actual person.
Click here for AGS' 5-Step Resume Enhancement Approach.
If you have any questions, click here to contact us: Contact AGS.
Something else to note is that most people don't know how to effectively emphasize their experience in a way that makes each bullet point very compelling and impactful across their resume.
When integrating effective keywords across your resume, the AGS Editorial Team will review each bullet point, as well as your list of experience to ensure that each one is strengthened, and enhanced.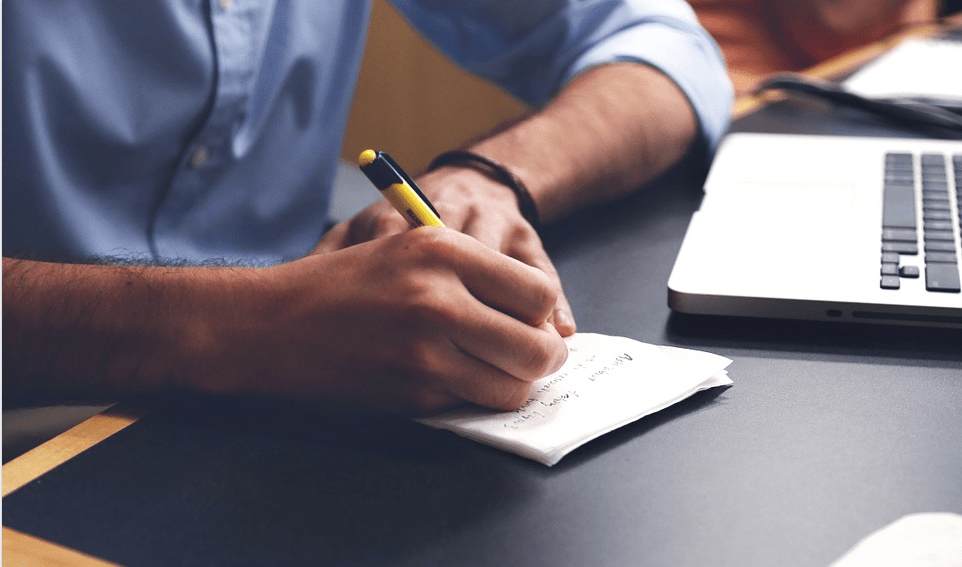 No matter what your profession, career level, sector, or industry is we can help you boost the value of your resume by applying well-proven fonts, compelling formats, and related keywords to clearly communicate your value.
---
Reaching a Real Person
Even when your CV reaches an actual person, it might be discarded if the overall look is poor or if it has a non-pleasing aesthetic structure and visualization.
When enhancing and optimizing your resume, our Editorial team will revise the structure and aesthetic look of your resume to boost its overall visualization effect. 
We apply a well-proven aesthetic design structure to immediately catch the attention of the hiring manager, HR resource, or recruiter.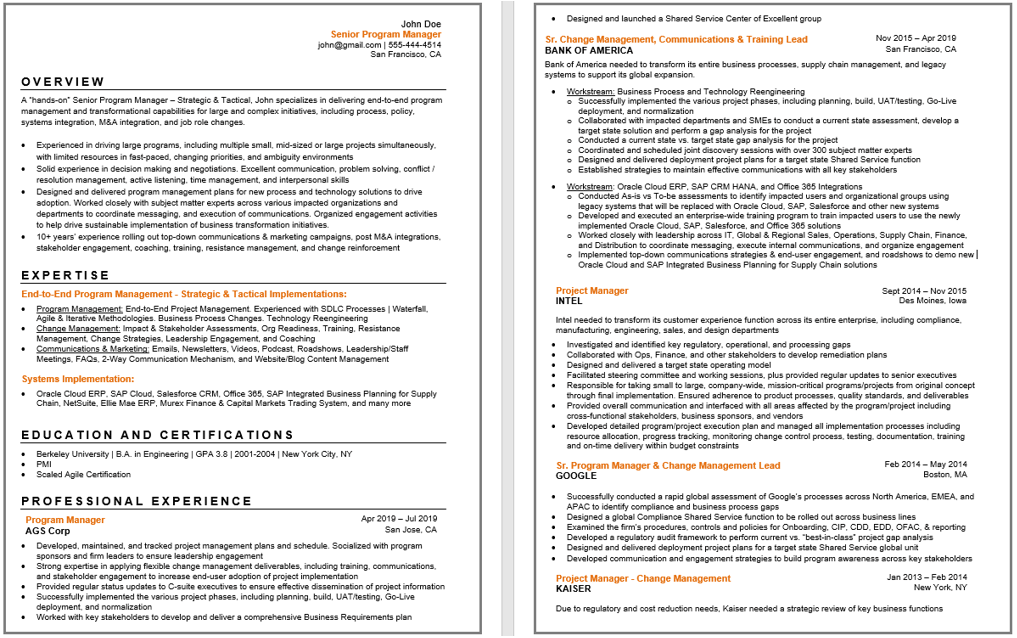 ---
Simple & Effective
Our Editorial team minimizes the "fluff" and increase the punch of a resume. Whether you are a student, entry-level practitioner, an experienced job seeker, or a senior executive looking for a new role, AGS can help. 
Professional resume assistance firms like FindMyProfession.com charge $395-$795 for their resume services, but AGS only charges enough to cover its editorial costs.
 
See #1 Below for
More Information
See #2 Below for
More Information
See #3 Below for
More Information 
Please, don't hesitate to contact us if you have any questions.
---
Overview of Our Three Resume Assistant Services
---
#1: Resume Service 1: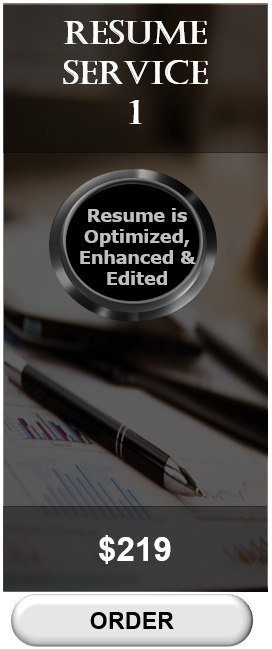 #2: Resume Service 2: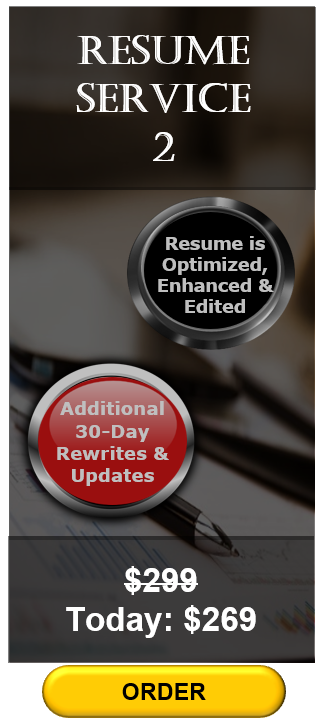 #3: Resume Service 3: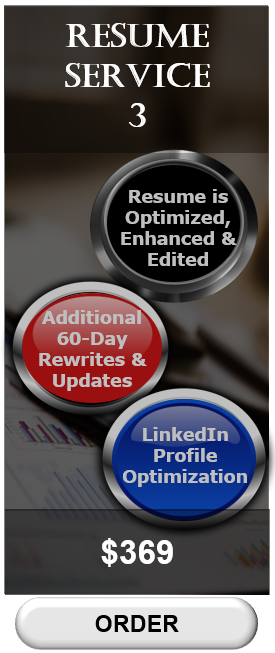 Let us know if you have any questions or comments. Click here: Contact AGS.
---
Our 5-Step Process
Below is the simple 5-step process that we use to review, update, and optimize resumes for job seekers:
First: You determine which service you need and then place your order (we offer three different resume help services to ensure we can meet everyone's budget – see links above)
Second: After you place your order, you'll get your order confirmation receipt, which will include our support team's email address for you to send us your resume, and any additional details. 
Third: 
Fourth:
Our editorial team will review your details, update your resume using the well-proven design structure that has worked well for other project/program managers, integrate essential keywords across your resume based on the types of projects you are interested in, strengthen and reword some of the bullet points you have on your resume to maximize the impact of each experience.
Fifth:
Within 3 business days after your order is placed, we'll complete and send you the updated & optimized resume for your perusal. Our editorial team will also provide you with a detailed overview of the changes made to your resume, as well as the factors driving these changes.
---
Optimizing Your Resume for Jobs You are Applying to
A generic resume will generally be rejected if it is not relevant to the specific job that a candidate is applying to.
For example, if you are a manager who has mostly focused on the technology or infrastructure sector, but you are applying to jobs in the pharmaceutical or financial services industry, then your resume needs to be optimized for the type of jobs you are applying for.
In essence, you want to make sure that your resume is fully optimized for the type of jobs, sectors, and firms you are applying for, and that is something that AGS can help with.
---
Click here for an overview of the above three resume services that we provide.
Don't hesitate to let us know if you have any questions. Click here to message us: Ask AGS a Question. 
---
Authors: Ogbe Airiodion (Senior Change Management Lead) and Francesca Crolley (AGS Lead Writer)
---
Content on Airiodion Global Services (AGS)'s Airiodion.com website is copyrighted. If you have questions, comments, or tips about this Airiodion Global Services content, please contact Airiodion Global Services (AGS) today.
---
RELATED AIRIODION GLOBAL SERVICES (AGS) STORIES & VIDEOS:
---
---
►► Change Management Tasks for All Change Managers | (Step-by-Step)
---
---
---
---
---
---
External image sources: https://pixabay.com/photos/write-plan-desk-notes-pen-writing-593333/, https://pixabay.com/photos/business-man-adult-american-boss-3380350/,