RESISTANCE ASSESSMENT & MANAGEMENT TOOL
For Assessing, Mitigating, Tracking, and Managing Resistance to Organizational Change
---
AGS Resistance Assessment, Identification, and Mitigation Tool
Overcoming change resistance allows you to increase user adoption of new processes, technology, and organizational structure. But how do you deal with such employee, manager or group resistances? Managing resistance to change in an organization involves applying a multi-prong process.
Assessing and identifying resistance, and then applying proactive and reactive mitigation plans are proven strategies to overcome levels of resistance to a change program. This allows you to identify the specific individuals, groups or geographic locations that are either resisting or that are receptive to the change.
Get faster insights for intuitive resistance management planning. Eliminate the guesswork on who is resisting and why, as well as the severity of the resistance. Easily share segmentation receptiveness/resistance to the change using graphical visuals.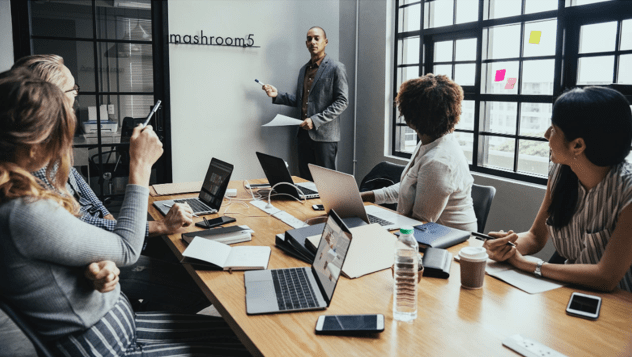 Airiodion Global Services' Resistance Assessment, Tracking & Management Tool provides you with a 360-degree interactive platform that allows you to assess and manage all aspects of your resistance mitigation engagement.
It includes an optimized database matrix template, samples, and a complete step-by-step process guide for you to assess the levels of individual or group resistance either via meeting with individuals on a 1-on-1 basis or via surveys.
---
Real-Time Resistance Assessment & Mitigation Analytics Dashboard
Your AGS Resistance Assessment & Management Tool Dashboard is always up-to-date with the progress you are making as you, or members of your team complete the steps and tasks needed for your resistance identification, mitigation, and management exercise. Easily monitor completed, in-progress, immediate, pending and due tasks; as well as those tasks that are past due.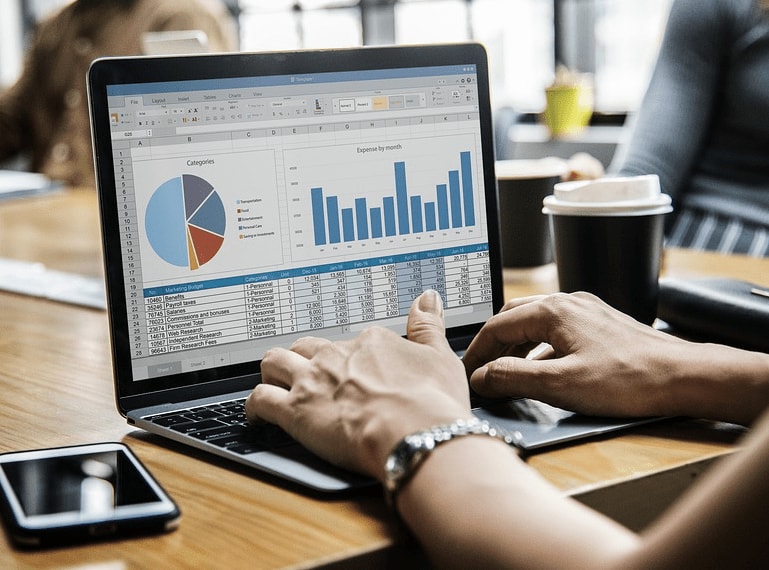 ---
Holistic Dashboard 360 View
Your Resistance Management Dashboard provides you with a holistic 360-degree view. Get the latest insights on the percentage level, type, and location of resistance.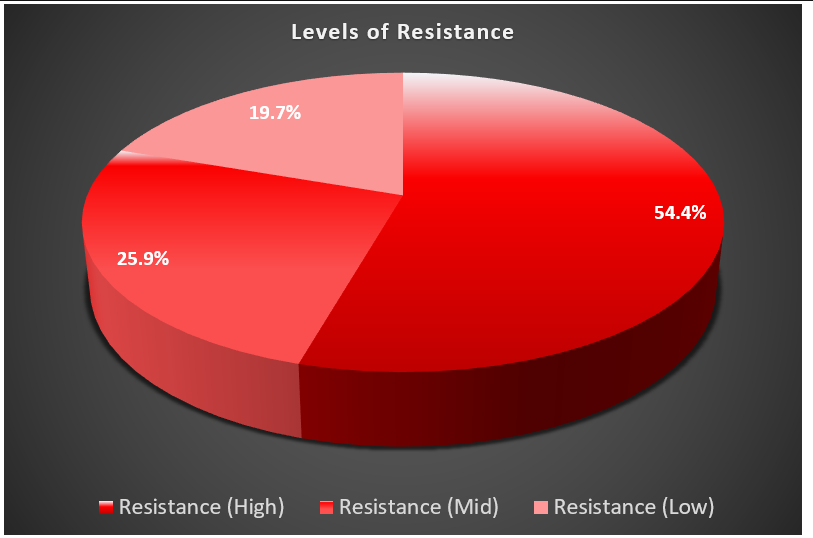 In addition to identifying and monitoring levels of resistance, also get quick insights into the number of individuals that support the change. 
Engage individuals that support the change for their help in mitigating resistance. Work with those that are resisting the change to mitigate their concerns, pain points and key factors that are limiting their ability to support the change.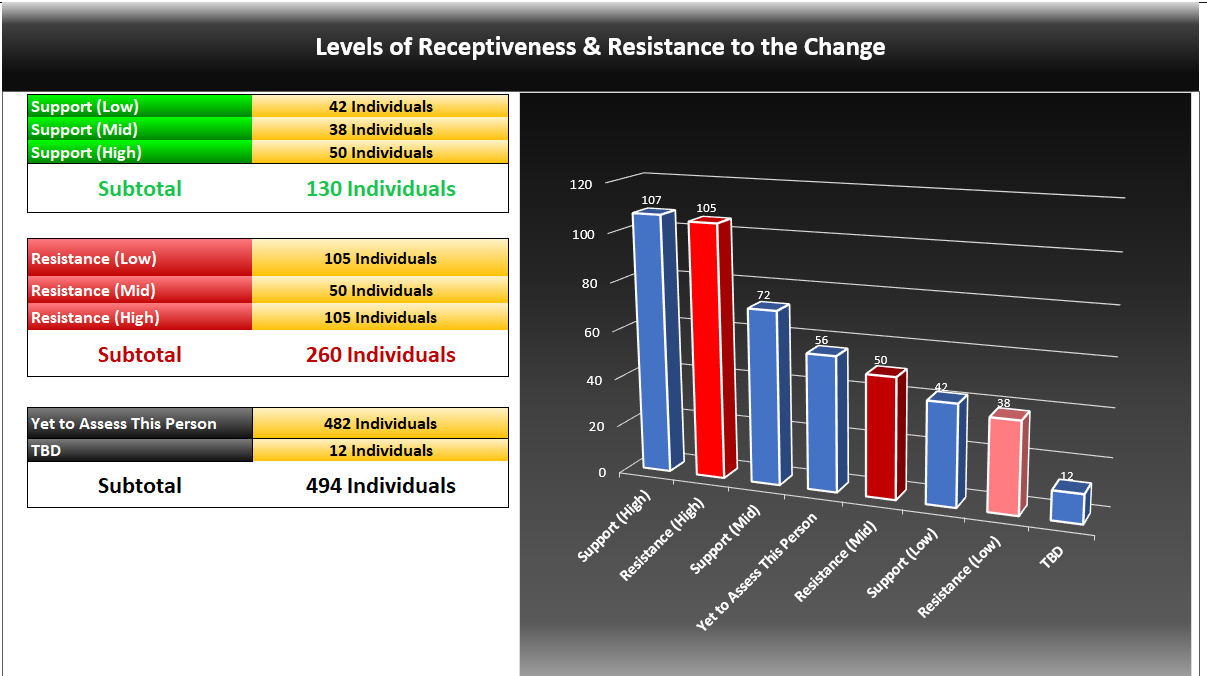 Get streamlined insights into the levels of resistance per specific divisions, departments, and groups.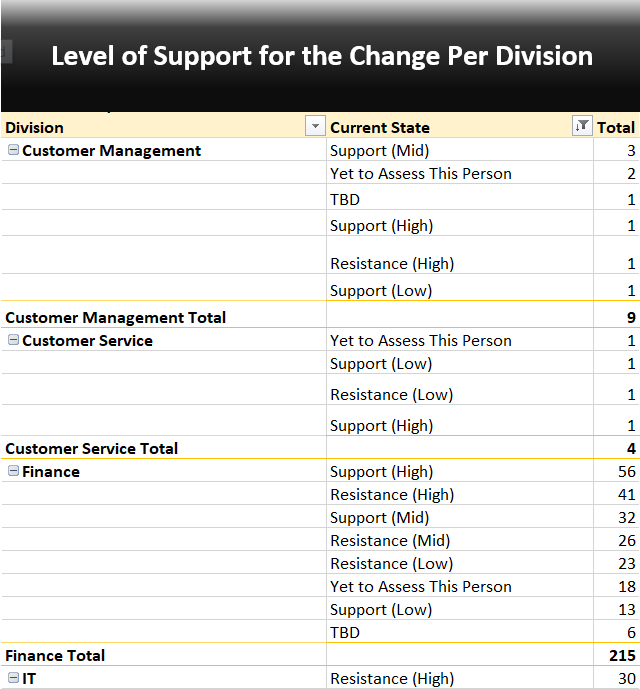 Your Resistance Management Tool allows you to get a holistic view of resistance by region and geographical locations so you can develop the appropriate localization mitigation plans.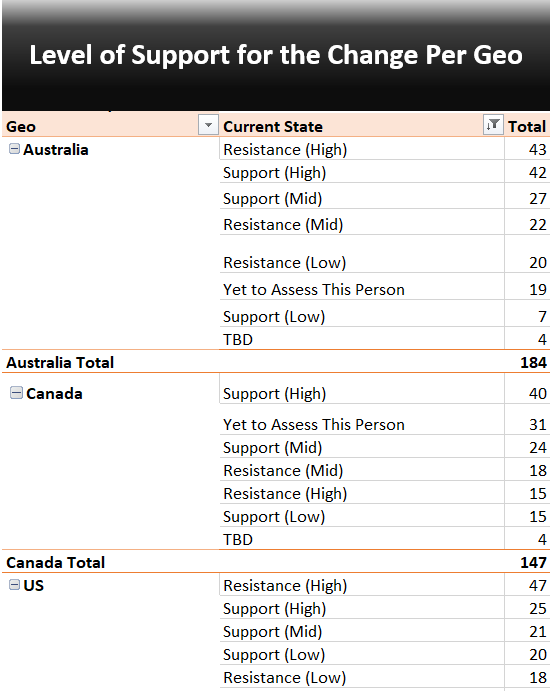 ---
Track Resistance Assessment and Mitigation Tasks

---
Reactive & Proactive Resistance Management Strategic Guide
The tool also comes equipped with Proactive and Reactive resistance mitigation strategies, as well as step-by-step plans for engaging with individuals and groups that are resisting the change. Identify each group and individual's levels of receptiveness to the change. Effortlessly develop action steps to address and reduce levels of resistance.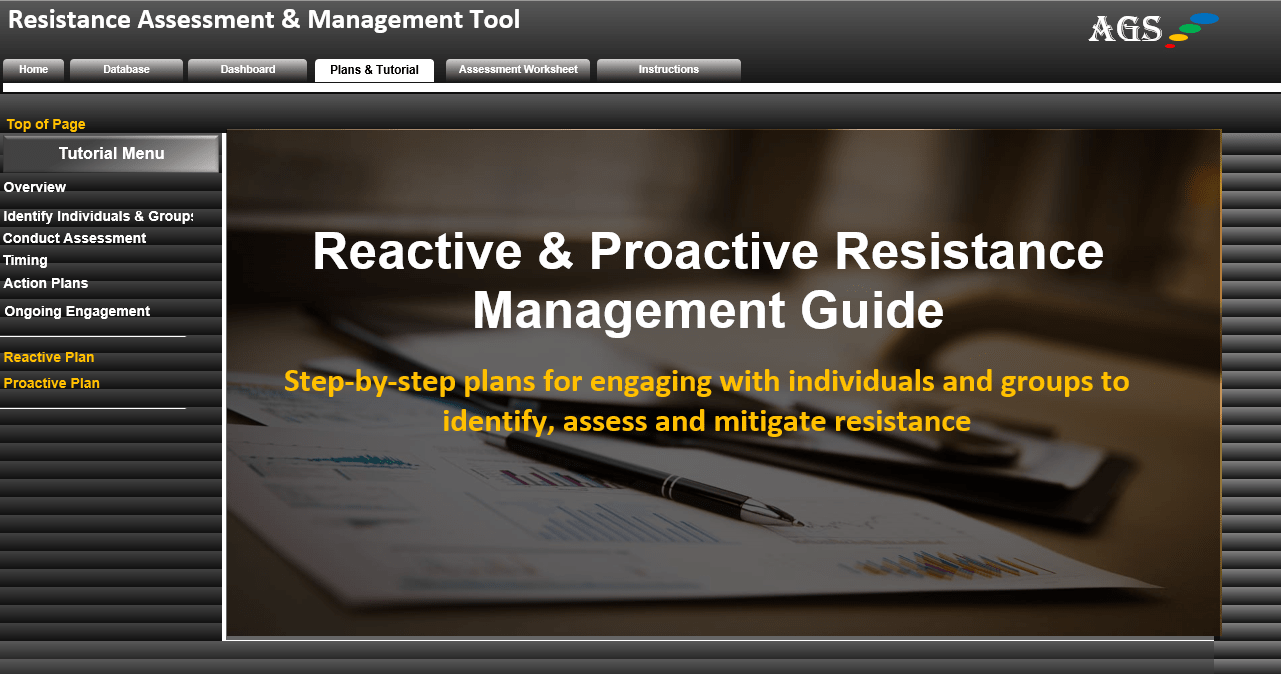 ---
Streamlined Database Matrix, Sample, and Templates
The AGS Resistance Assessment & Management Tool comes equipped with a simple, easy-to-use, and streamlined database matrix for capturing key pieces of information.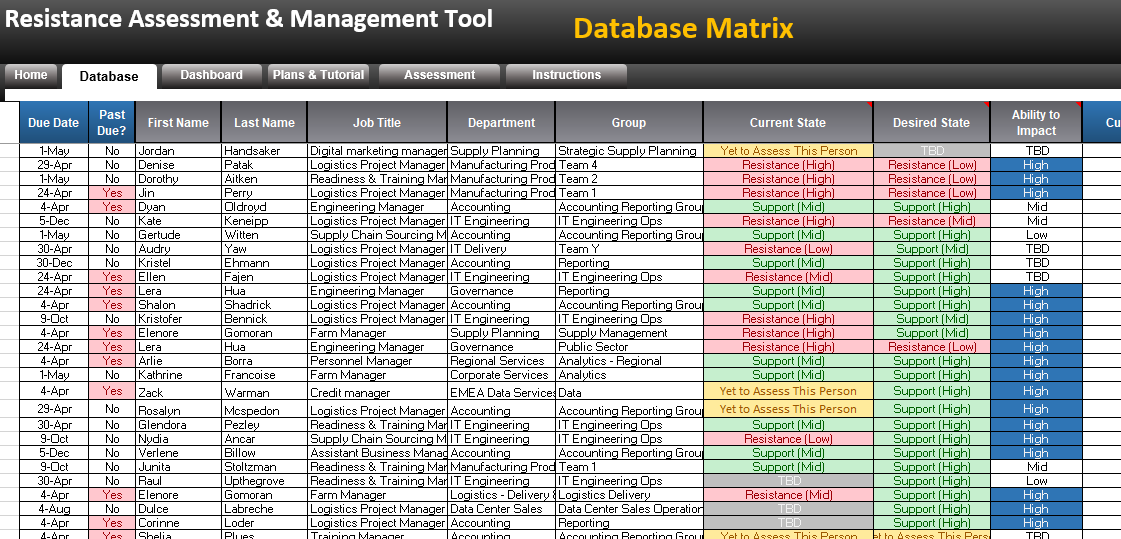 ---
External Sources: https://pixabay.com/photos/business-colleagues-communication-3605367/, https://www.pexels.com/photo/man-standing-near-of-wall-1391371/