---
Free Project Plan Template
for
Project, Program and Change Managers
---
The free downloadable project management planning template below has been designed and developed for practitioners that are involved in project and program management. 
As pioneers of best-in-class project management and change management practices, we believe in supporting the project management community where possible, including developing and offering free templates like the one below.
Gantt Capability
Project tracking Excel templates don't often have Gantt chart capabilities because Gantt is not a built-in Excel feature, and so we added a built-in Gantt chart so project managers can see project timelines for the various project deliverables, activities, and tasks that they need to track.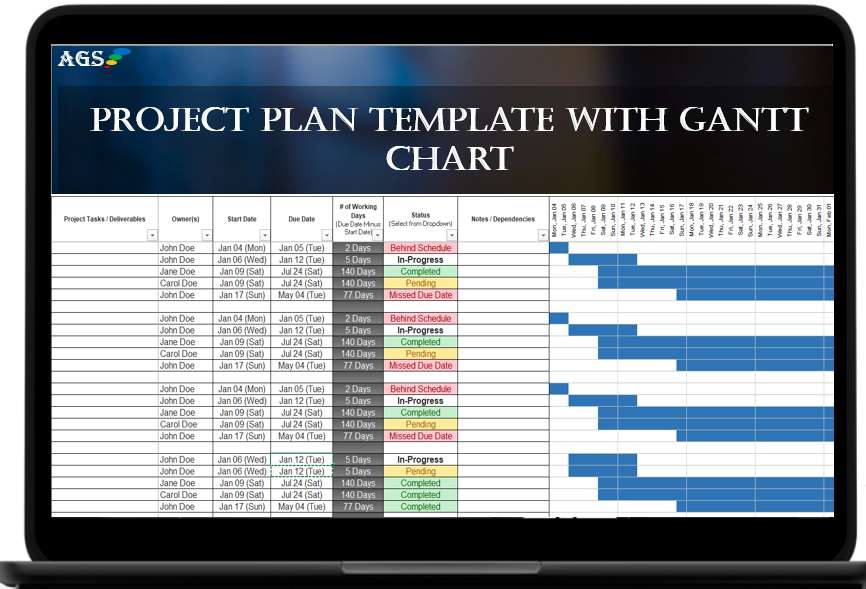 Project Plan Template Excel – Click to Get Your Copy
Click below to get your copy of this free Excel project management template. Managing a project has its challenging moments, and so there is no need for creating a template from scratch if you don't have to.
Free Project Plan Template Excel
or
Get ALL our Free Change & Project Template Tools (All in One Place)
---
Authors: Ogbe Airiodion (Senior Change Management Lead) and Francesca Crolley (AGS Cloud Content Producer)
---
Content on Airiodion Global Services (AGS)'s Airiodion.com website is copyrighted. Questions? Contact Airiodion Global Services (AGS) .
---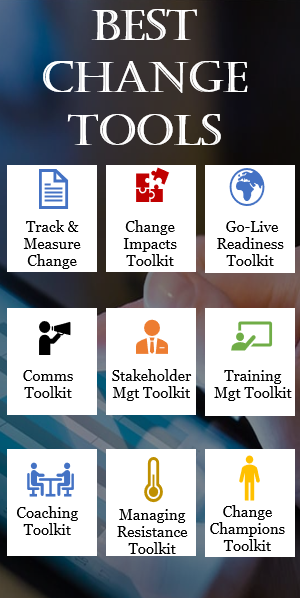 ---
Free Change Management Templates (Excel, PDF, PPT)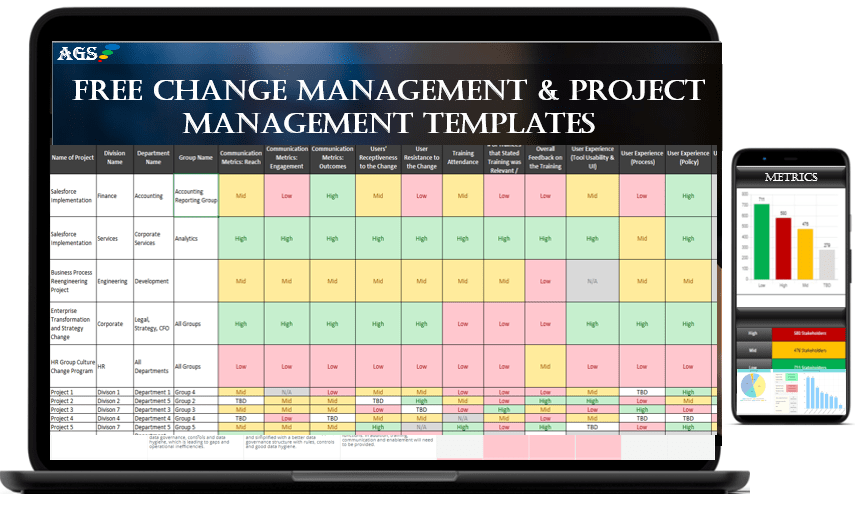 ---
►► FREE Change Mgt Strategy Playbook and Toolkit ◄◄
---
►► Change Impacts Assessment Toolkit ◄◄
---
►► Change Readiness Templates & Toolkit ◄◄
---
►► Change Management Toolkit | All You Need ◄◄
---
All-in-One Change Management Tools. 
---