ORGANIZATIONAL CHANGE MANAGEMENT (OCM) ROADMAPS.  
---
OCM Roadmap Samples, Examples & Templates
By Ogbe Airiodion  
---
The Main Types of Change Management OCM Roadmaps
Before going over the sample OCM roadmaps presented below, let us quickly discuss the two different sets of change roadmaps.
Over the last decade, I have worked on large scale, complex projects as a Senior Organizational Change Management Consultant for some of the largest global organizations including Intel, Cisco, HSBC, and Berkshire Hathaway.
For almost every one of these initiatives, I was able to increase change adoption and the success of transformation program by applying (1) an End-to-End Change OCM Roadmap, and (2) a 12-16 Weeks Readiness OCM Roadmap.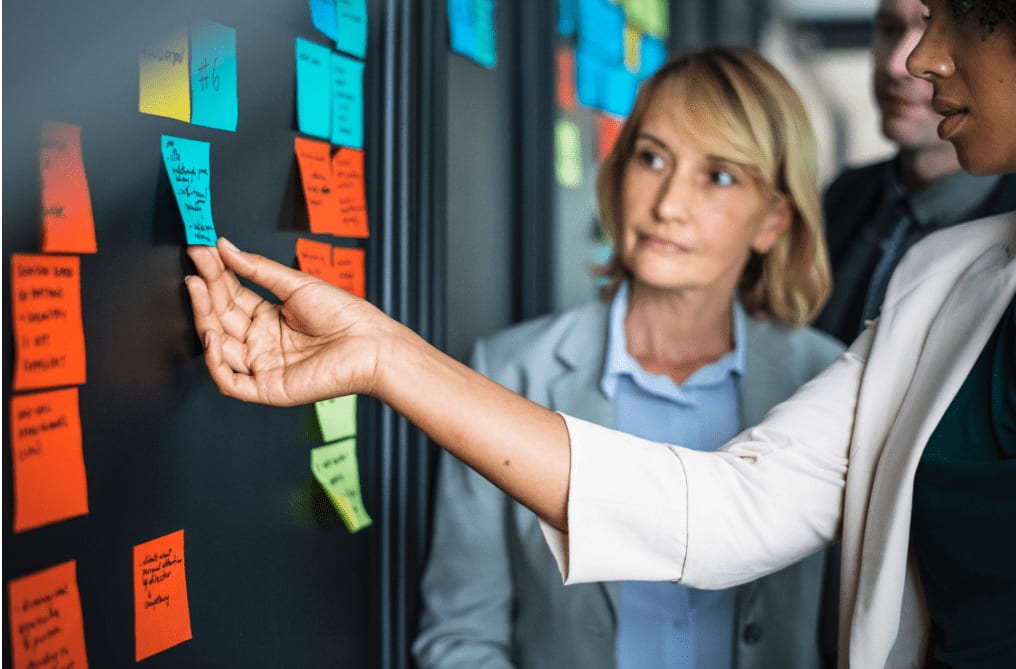 ---
End-to-End OCM Roadmaps vs. 12-16 Weeks OCM Roadmaps
You need an end-to-end OCM roadmap (sample below) that outlines all your change management deliverables that will be delivered during the life cycle of the project.
This end-to-end change roadmap generally includes the milestones, as well as the scheduled timeline for your change management assessments (impact assessments, readiness assessments, stakeholder analysis, etc.) and your communications, engagement, training, coaching, Go-Live activities, and post Go-Live change sustenance activities.
However, communicating or engaging with stakeholders and impacted employees too far in advance will often cause people to tune you out. On the other hand, communicating or engaging too close to Go-Live will often increase resistance to the change.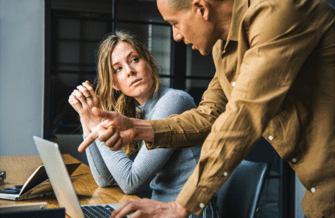 Stakeholders and end-users generally react negatively when you wait too long to engage them: "Why are we just finding out about this change, now?!!!" "There is not enough time for us to prepare or update our processes and job aids!" "You mean my team has to change their favorite tool/software in 4 weeks time!! Forget about it. Not going to happen.". 
So, there has to be a balance as to when you communicate and engage with certain groups.
The standard practice is to communicate and engage with most end-users starting 12-16 weeks before Go-Live. Note that end-users are not the same as SMEs (Subject matter experts). SMEs, who often are part of impacted groups/organizations generally need to be engaged during the design and development phase of the project.
We need these SMEs to be part of the project implementation team and to act as our subject experts for their respective functions and business units to ensure that the project does not break their processes.
---
Sample OCM Change Roadmap – End-to-End Change Deliverables 
Below are two end-to-end sample change management roadmaps that illustrate a timeline view against the change deliverables that will be implemented for a project.
---
Change Change Roadmap – Example 1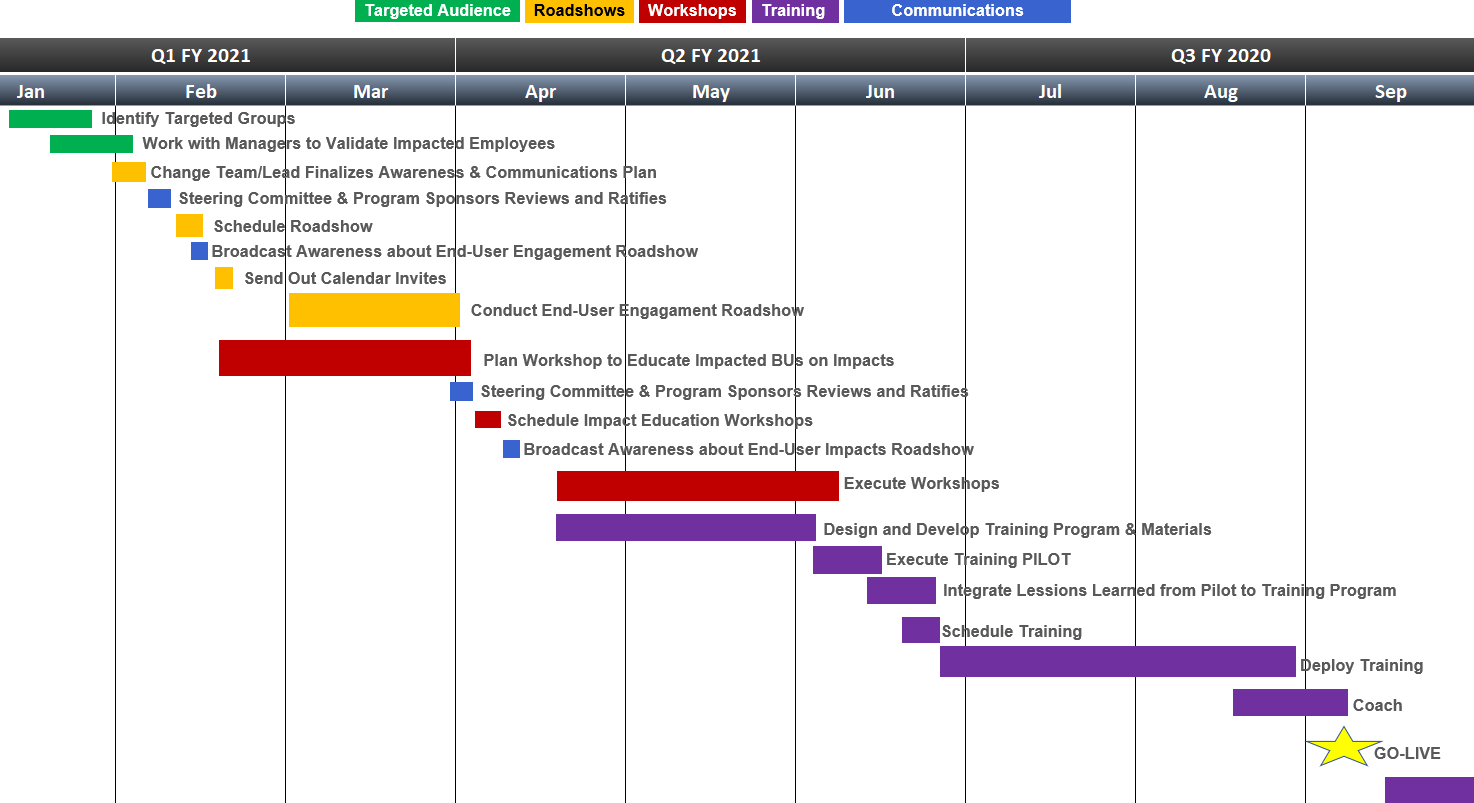 Click on the image to enlarge
Click below to download the Excel source template:
---
OCM Change Roadmap -Example 2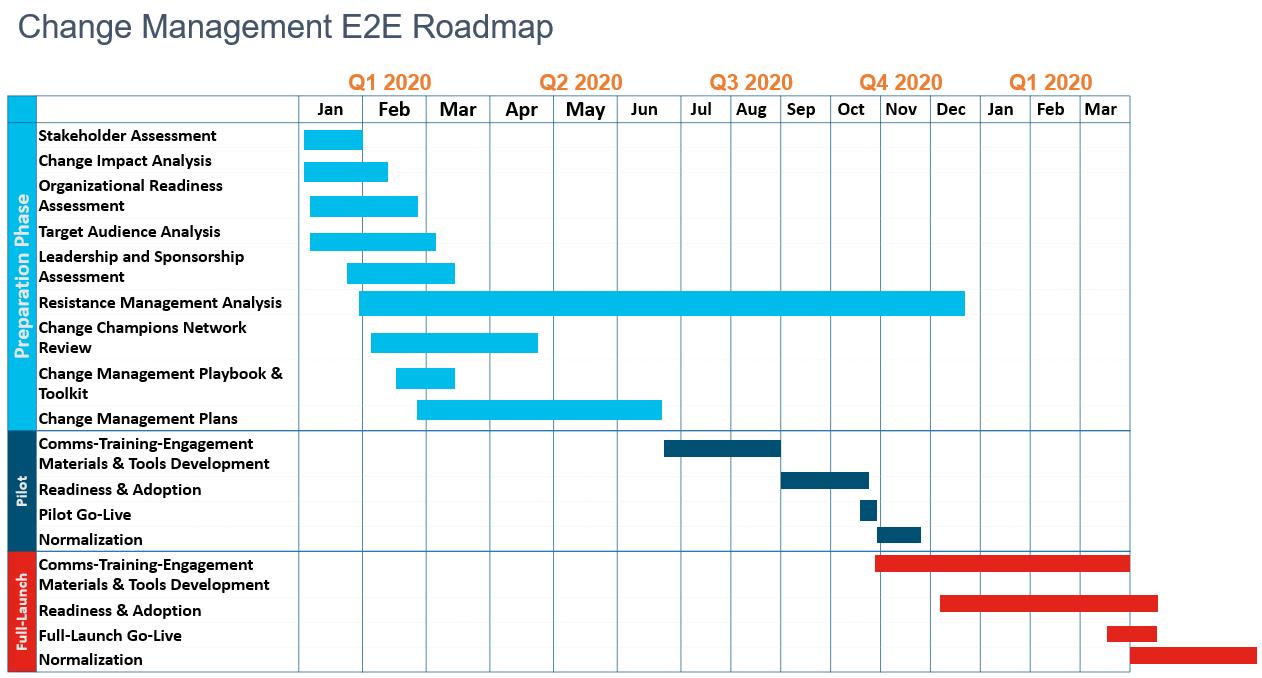 Click on the image to enlarge
Click below to download the PowerPoint document:
---
12-16 Weeks Holistic Roadmap Sample 
Below is a sample holistic roadmap that presents the change management tasks and activities that can be implemented starting 12-16 weeks before Go-Live which you can leverage for implementing change within your organization.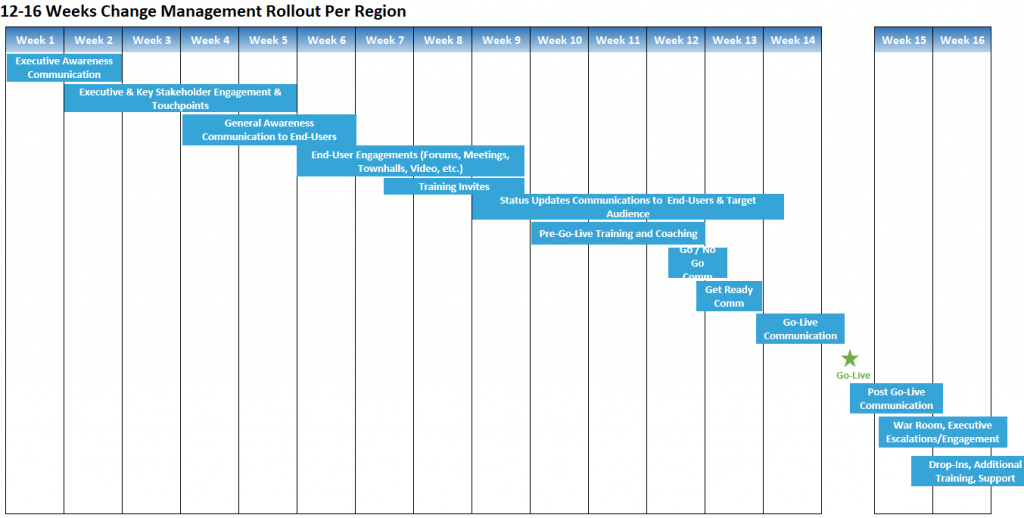 Click on the image to enlarge
Click below to download the Excel document:
OCM Roadmap Template and Sample.
---
The Three Phases of OCM
Implementing a transformation change generally involves a three-phase approach, and each phase includes multiple change deliverables and milestones that need to be planned for and executed.
In addition to the end-to-end and the 12-16 weeks roadmaps, samples and templates presented above, below is a sample holistic roadmap that presents the three phases (and associated deliverables) which you can leverage for implementing change within your organization.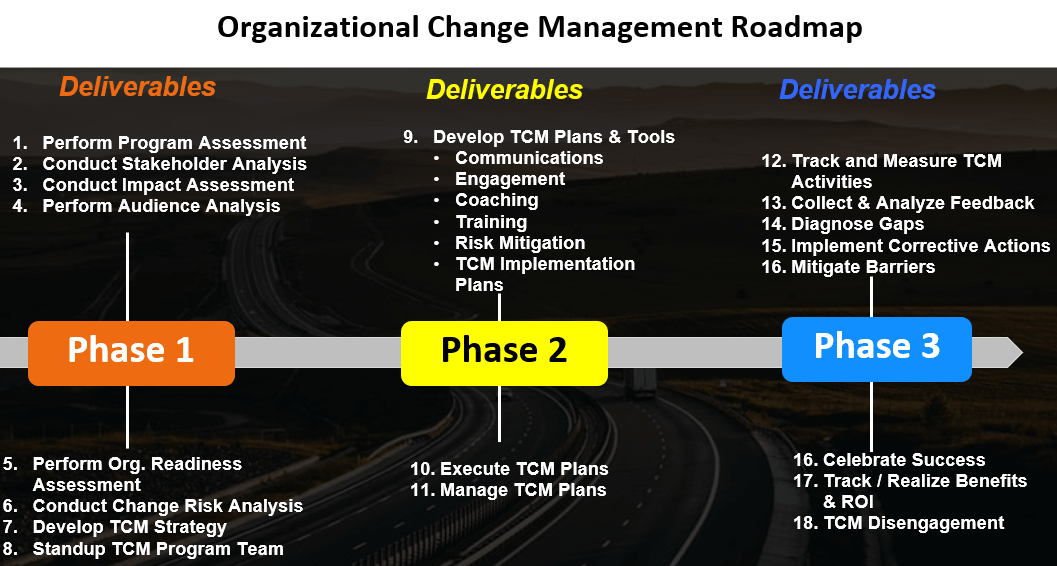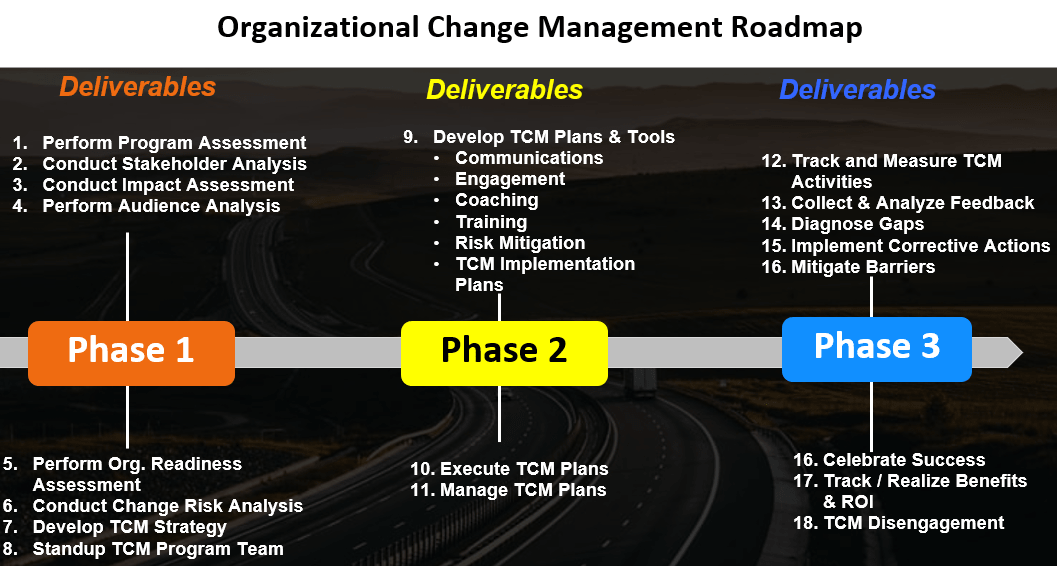 ---
Author: Ogbe Airiodion | Senior Change Management Lead. 
I am always excited to connect with fellow change management practitioners and program/project management leads. My goal for this website is to grow it into the industry standard for best project and change management practices, tools, and templates. Ask me questions: Message Ogbe Airiodion or connect with me: Ogbe Airiodion - LinkedIn.
Content on Airiodion Global Services (AGS) website is copyrighted. Please review Airiodion Global Services' Terms. Contact Airiodion Global Services today.
---