STAKEHOLDER MANAGEMENT & ENGAGEMENT PLAN
---
Top 2019 Guide for Developing and Implementing the Best Stakeholder & Sponsor Engagement Plan
OCM Phase 2 | By Ogbe Airiodion
---
First, What is Stakeholder Engagement?
Stakeholder engagement is the process used to identify and engage with primary, secondary, internal, and external stakeholders as part of change management, project management or transformational change implementation.
---
What is a Stakeholder Engagement & Management Plan?
A stakeholder management plan is a structured document that outlines the strategy, stakeholder mapping, and project activities that will be implemented to engage stakeholders, including leaders and managers that are impacted by a project or a business change. 
Before going into details on developing an efficient stakeholder engagement plan, let us quickly discuss stakeholders vs. sponsors, as these two related groups will make up your stakeholder target audience.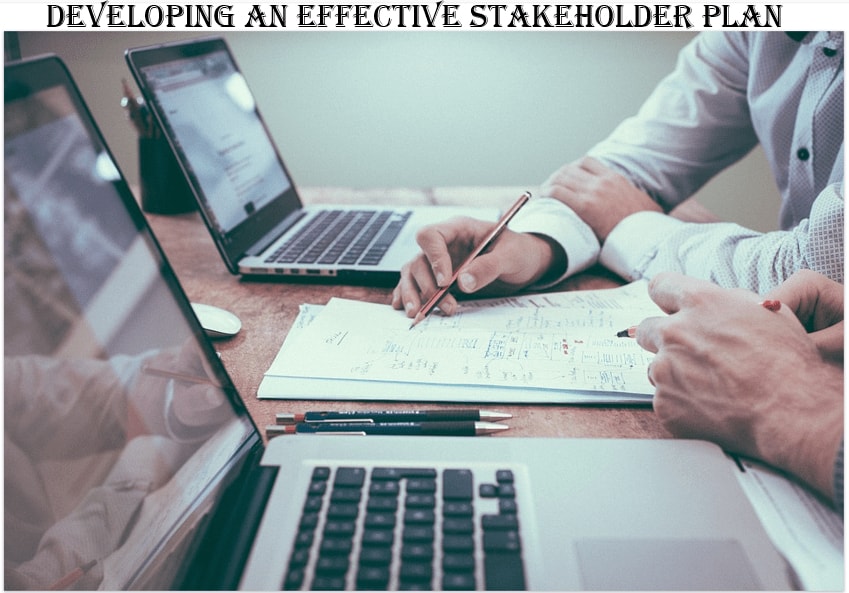 ---
Examples and Types of Stakeholders
Stakeholders are managers, heads of departments, or business leaders that have a "stake" in the game because their department or organization is impacted in some way by the change, while a sponsor is a manager or leader that is willing to sponsor a change or someone who has been mandated by the organization's leaders to sponsor a change.
A sponsor may also be a stakeholder. However, a stakeholder may or may not be a sponsor of the change (and may not be supportive of the change at this point in time).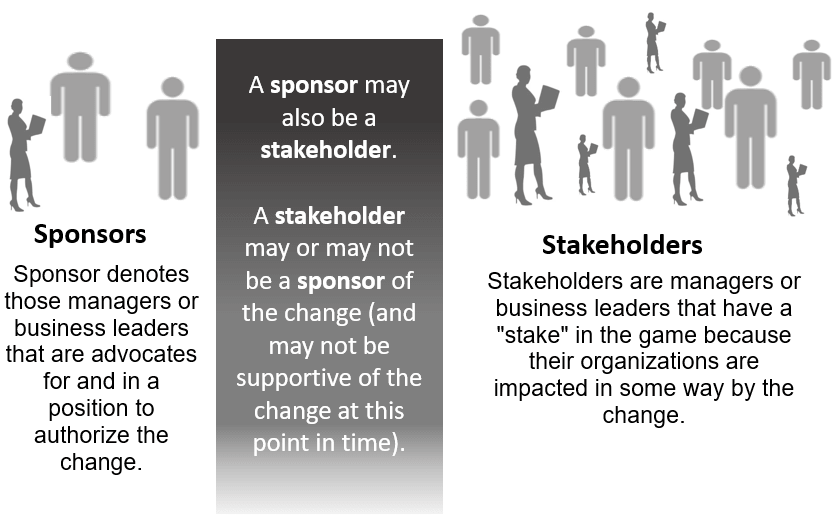 ---
Critical Internal Stakeholders
In addition to sponsors and project stakeholders, there is another group known as critical internal stakeholders.
A critical stakeholder is any internal stakeholder that is absolutely needed to be a sponsor or an advocate of the program in order for the program to succeed. These are often powerful or highly influential managers within the organization who will be impacted by the program. They may or may not be sponsors at this point in time.
As part of your stakeholder management plan, you will need to identify these influential internal stakeholders and engage them to ensure that they are supportive of the change. 
---
Different Levels of Sponsorship
There are different levels of program management sponsorship. A sponsor might just be responsible for approving and managing the budget for a project as well as overseeing the overall success of the initiative. This type of sponsor is often referred to as the primary sponsor.
Other sponsors might solely be responsible for helping to spread awareness about the change, and helping to overcome roadblocks within their group. Another type of stakeholder sponsor is a leader that is willing to support the change program by engaging other senior leaders to solicit buy-in for the change and helping to reduce resistance. These are commonly referred to as secondary stakeholders.
Sponsors generally wear different hats and manage different responsibilities.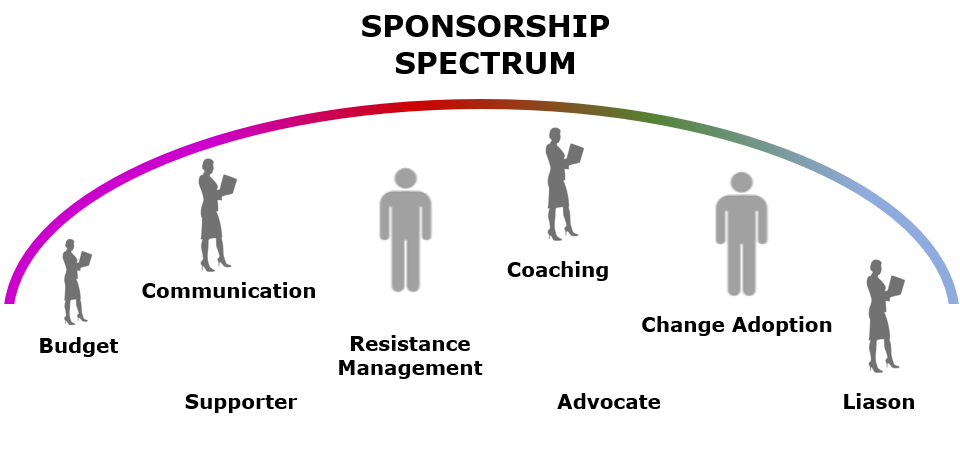 ---
Sponsorship & Stakeholder Management Plan
In order to effectively support a project, sponsors and stakeholders often need regular communication, coaching, and education on best change management practices as well as needing direct support from the project and change management team throughout the life cycle of the project to help them perform their roles as sponsors of the change.
Such support will involve providing sponsors with prepared communication for them to cascade across the organization.
A sponsorship and stakeholder engagement plan needs to be developed for your program to build commitment (sponsorship and support of the program) from key individuals across impacted groups or target audiences.
Plan to revisit and refine your stakeholder management plan periodically as the project progresses and more information is discovered. Apply your stakeholder engagement strategy to ensure consistent, deliberate engagement with sponsors, primary, secondary, internal and external stakeholders to get their help in advocating the program, mitigating resistant, and supporting communication efforts.
---
Leverage the information outlined on this page to develop your stakeholder management plan.
In addition, you can click below to review a top Stakeholder Engagement & Management Tool from Airiodion Global Services (AGS) which provides a matrix and a structured template for your stakeholder plan.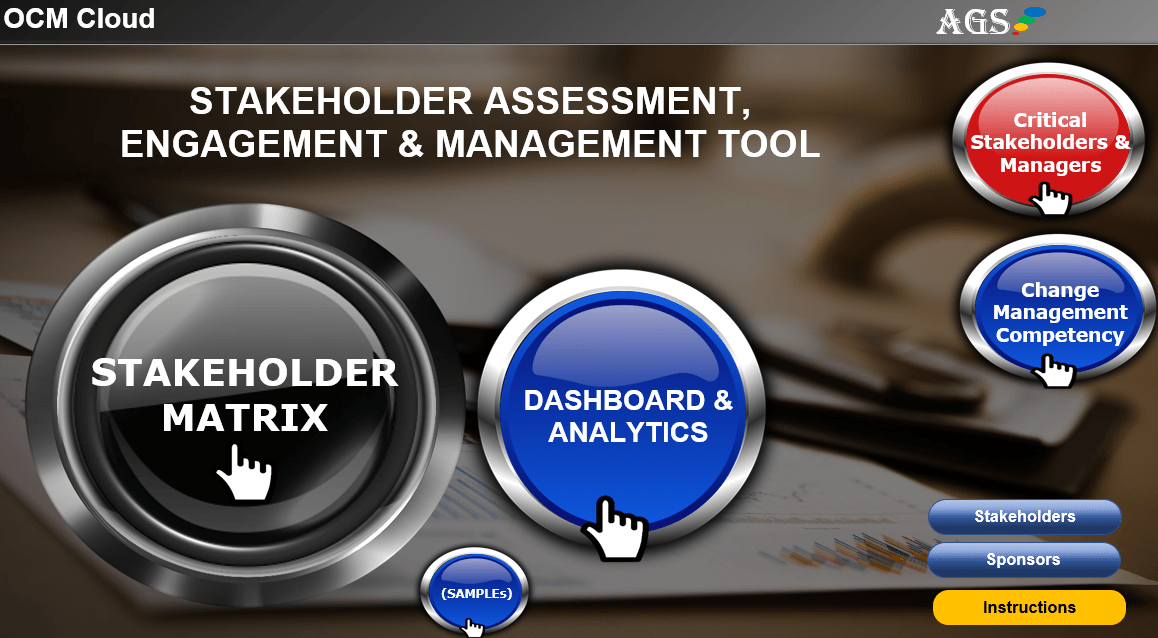 ---
Stakeholder Management Process
---
As part of your transitional change management or project management activities, you should apply the 3-step stakeholder management process below to help increase the success of your stakeholder engagement activities and approach.
---
Step 1. Identify the Universe of Sponsors and Project Stakeholders for the Initiative
Work with members of the program team, as well as with your primary sponsors to identify key stakeholders across the organization needed to support the program, as well as senior managers and executives of impacted organizations who are considered critical internal stakeholders.
Document your findings in a stakeholder management matrix template. Create the template from scratch, or review and obtain a stakeholder management tool from AGS that includes a ready-to-use stakeholder identification and mapping template.
Also when you complete your change impact assessment, as well as your stakeholder and audience analysis, you should be able to identify a broader list of potential primary, secondary and critical stakeholders
Types of Stakeholders Groups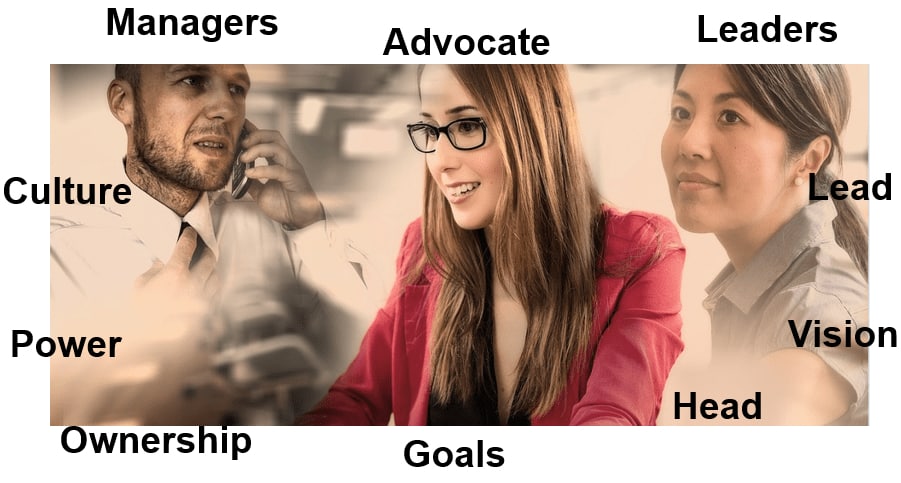 ---
Step 2. Assess Each Sponsor & Stakeholder's Competencies
The next step in your approach will be to conduct an assessment of each stakeholder and sponsor's desired commitment levels and influence of the program, and document this information in the stakeholder matrix and mapping tool that you created from scratch by yourself, or obtained from AGS.
The stakeholder mapping template will be used to capture stakeholder information, as well as the approach that will be followed to engage and get buy-in from each identified sponsor and stakeholder.
If you are creating your matrix and stakeholder management template from scratch, then make sure you include columns for capturing each individual's current level of commitment, desired level of commitment and other important information including: role, title, reporting structure, level of influence, and ability to impact the initiative's success.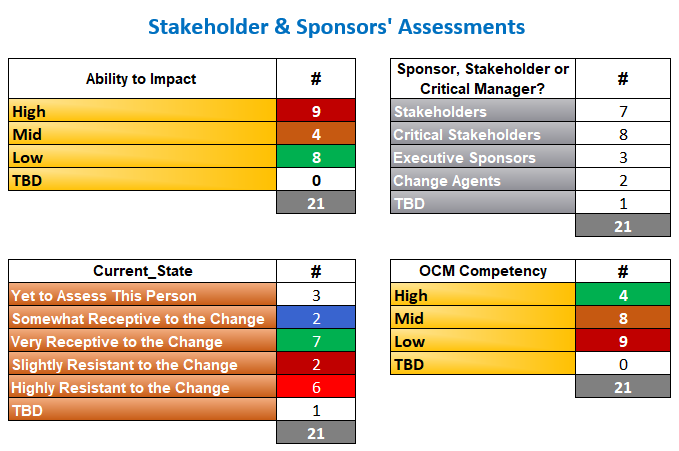 In addition, make sure to assess each sponsor and stakeholder's organizational change management competency. This needs to be performed in order to find out which stakeholders need training, coaching or additional support to be good sponsors of the change.
Another important criteria to assess is identifying which manager is receptive or resistant to the change. This knowledge will enable you to develop more efficient stakeholder engagement and resistant management plan.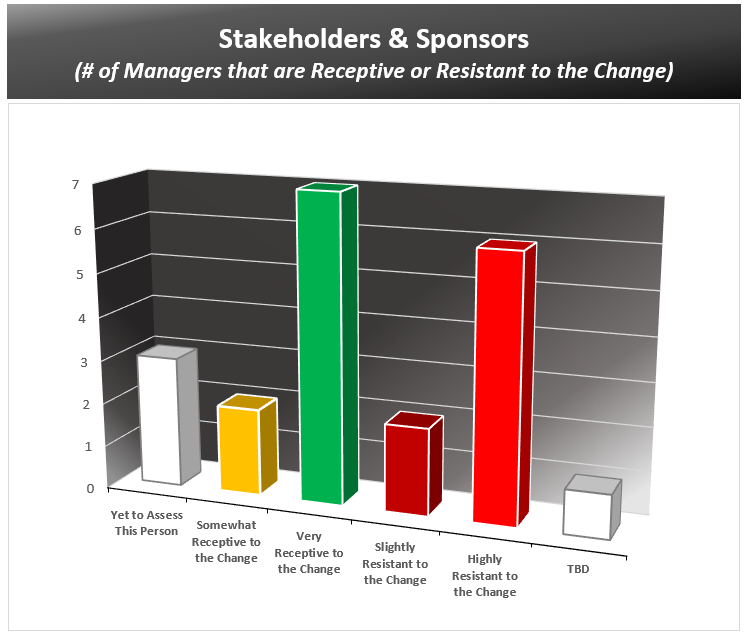 ---
Step 3: Prepare Sponsors, Critical Stakeholders & Key Stakeholders
For those primary or secondary stakeholder groups that need coaching, you should prepare and provide them with the necessary level of coaching and education to support them in their role as change agents for the program.
Your coaching plan should define how you will support managers and supervisors during the change. Read more: Organizational Change Management Coaching Plan.
A key focus of your stakeholder engagement approach will be to fully enable these primary and secondary stakeholders to:
Sponsor the change

Advocate for the change

Support their employees during the change

Communicate the change

Support their employees in the new, changed environment

Reduce resistance to the change

Overcome barriers and obstacles
---
Click below to read about Airiodion Global Services' Stakeholder Engagement & Management Tool.
The tool comes packed with dashboard analytics, an assessment template & matrix, samples, and a step-by-step guide.
---
External Sources: https://pixabay.com/illustrations/businessman-team-spirit-teamwork-1492563/ and https://pixabay.com/photos/office-business-colleagues-meeting-1209640/
---
Author: Ogbe Airiodion | Senior Change Management Lead. 
I am always excited to connect with fellow change management practitioners and program/project management leads. My goal for this website is to grow it into the industry standard for best project and change management practices, tools, and templates. Ask me questions: Message Ogbe Airiodion or connect with me: Ogbe Airiodion - LinkedIn.
Content on Airiodion Global Services (AGS) website is copyrighted. Please review Airiodion Global Services' Terms. Contact Airiodion Global Services today.
---