PROJECT & CHANGE MANAGEMENT COMMUNICATION PLAN 
---
Top 2019 Guide for Effective Communication Strategies & Plans, Including Templates, Samples, and Tools
OCM Phase 2 | By Ogbe Airiodion
---
First, What is a Communication Plan?
A stakeholder, project or change communication plan is a structured document that outlines the communication channels, approach, an overview of the communication target audience, and the strategy that will be used to develop your communications, implement your communication strategy, and track the success of your communication efforts.
The purpose of a communication ("comms") plan is to communicate a change, to spread awareness, and to engage with a targeted audience. Review the sections below for information on developing a communication plan for your program, project, marketing, or transformation change initiative.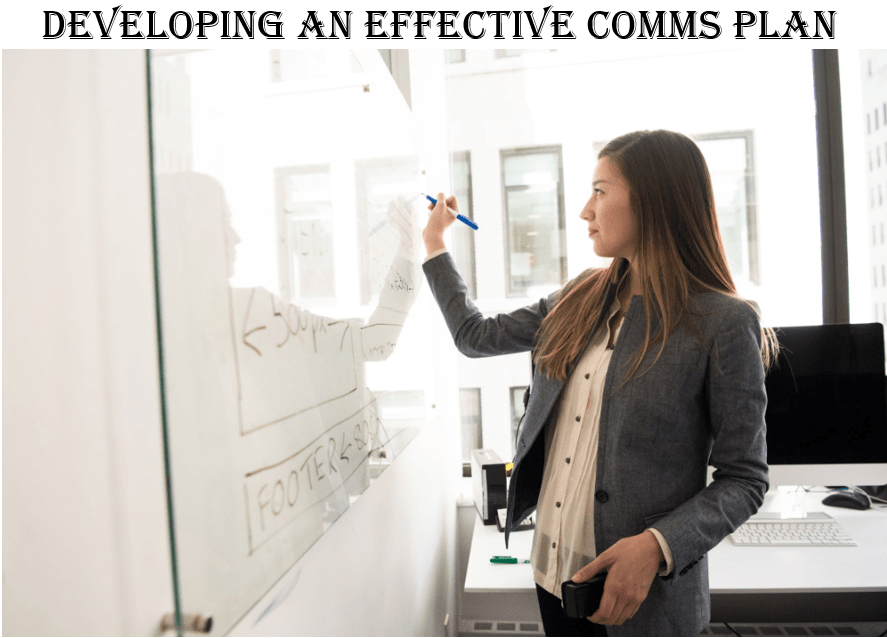 Change & Project Communication Management Plans, Strategy, & Approach
To effectively communicate with stakeholders, including project management target audiences, and impacted end-users, you will need to utilize a multi-prong communication strategy, which involves applying multiple communication channels.
Depending on the global or regional scale of your targeted communication audience, your communication channels will include email awareness communications, educational newsletters, videos, podcasts, leadership 3×5 updates, intranet or blog, employee social media platforms, surveys, and many more.
Over the last decade in my role as a Senior Change Management Program Manager, I have supported large, complex transformations, and have identified that different groups and individuals have different preferences for how they consume communication. By applying a multi-prong approach (effective communication strategies) as part of your project and change management communication plan, you drastically increase the success of your communication efforts.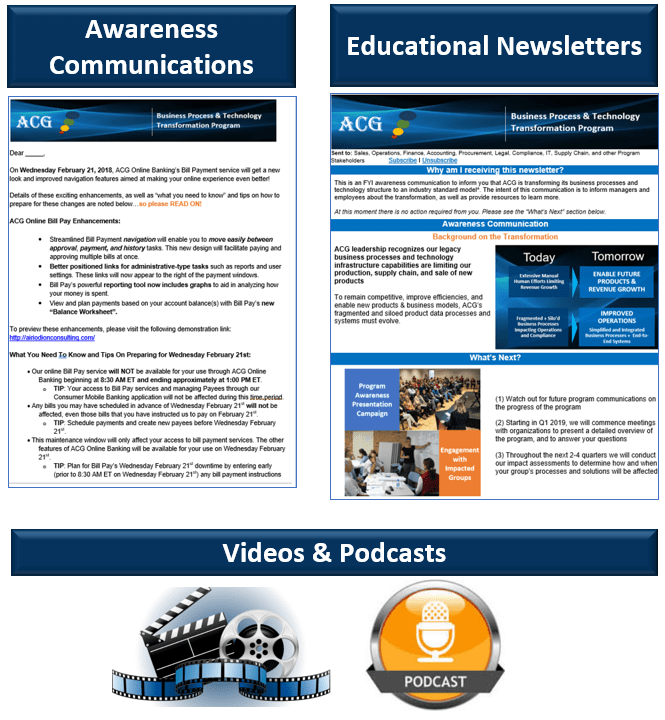 Read more (Change Communication Samples): Newsletters, Awareness, and Videos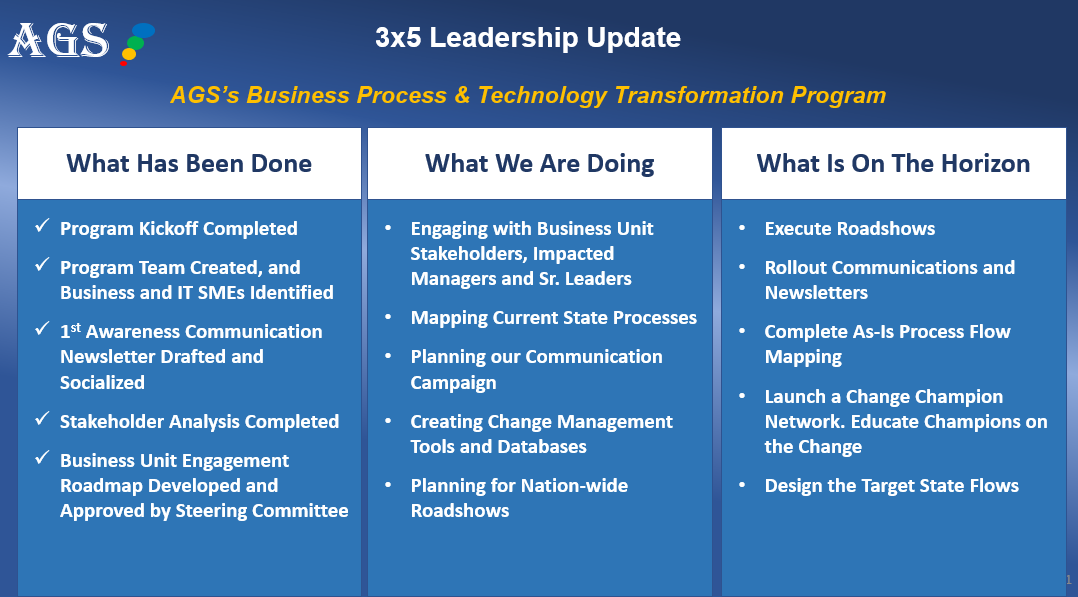 Read more: Leadership, Blog, and Intranet Project Communication Samples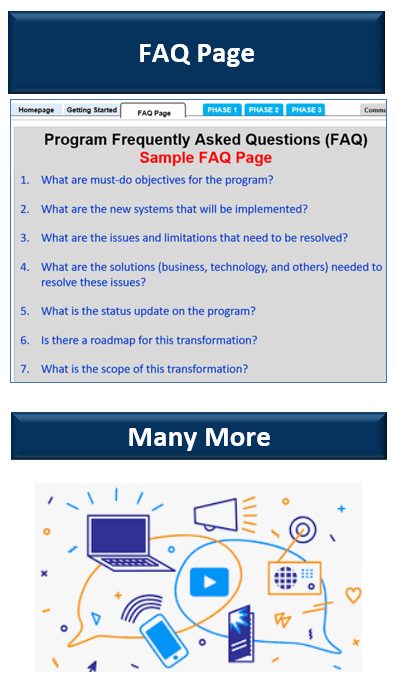 FAQ and other Project Communications
---
Click here to obtain a Top Communication Management Tool with Advanced Analytics. As an alternative, you can create a basic communication matrix and tool by yourself from scratch, if needed.
---
Awareness & Project Communication Plan (Email Approach)
Regular change management awareness communications and program status update emails are essential for engaging with key stakeholders and your front line target audience, especially those that are impacted by the change.
These types of email communications are effective for providing impacted employees and customers with a good understanding of the program (what is changing, what are the benefits of changing, what's the risk of not changing, etc.) as well as keeping end-users engaged throughout the duration of the change.
Sample Awareness OCM Email Communication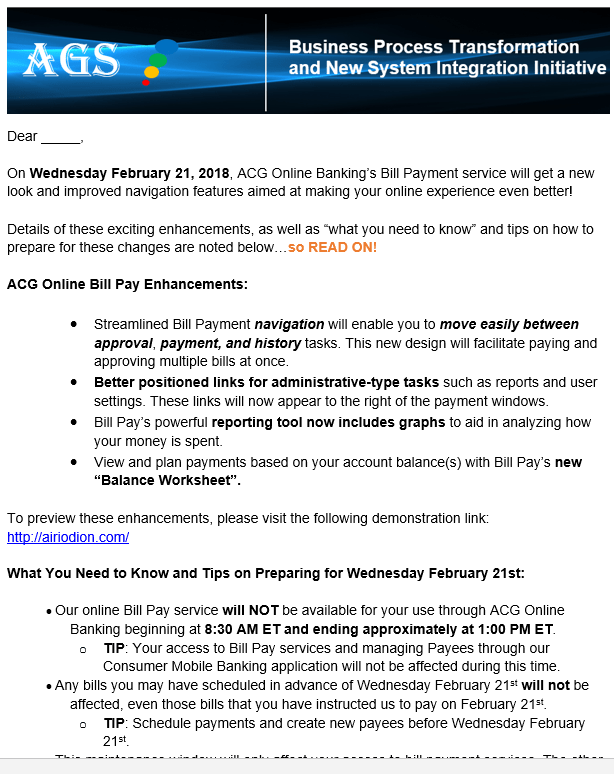 View the sample MS Word version here: Email Awareness Communication Sample Template.
---
Click here to obtain a Top Communication Management Tool with Advanced Analytics. As an alternative, you can create the needed communication strategy templates, matrix and tool by yourself from scratch, if needed.
---
Newsletters – Very Effective Project Communication Management Tool
People generally skim through communications, without really taking the time to read every word. As such, using a newsletter structure which involves succinct messages and other media (images, embedded videos, video links, etc.) is an important tool that should be part of your communication strategic toolkit.
Studies have shown that people engage more with newsletters than they do with an email that is mostly just text. Including newsletters as part of your change management communication plan and project strategy will greatly increase your ability to engage with readers and stakeholders. Make sure to include a "What's Next" section to help increase the engagement with the reader. Example is provided in the sections below.
Based on the project management phase and what needs to be communicated, you should draft, socialize, and broadcast your newsletters using a set cadence (i.e., weekly, bi-monthly, monthly, every 2 months, etc.). This is something that should be mentioned in your change communication plan.
What kinds of comms can you communicate using a newsletter?
Sample communications include:
Program kick-off communication

Internal program team communications (including project resources, and IT, Business, and Operations project subject matter experts)

Educational information to external parties (customers, vendors, suppliers, and partners)

Updates to stakeholders and end-users (information about program successes, updates goals, milestone, road-maps, roadshows, program delays, etc.)
Where possible, make sure to customize your newsletter based on the targeted audience that you plan to send the OCM newsletter communication to. For example, verbiage and wording used in newsletter communications to sales, finance and accounting end-users will be slightly different from communications to IT, operations, and services.
You want to include verbiage that the reader can relate to. If you send a communication to Sales that is filled with technical jargon, your audience will not relate and will quickly disregard your communication.
Sample OCM Newsletter Communication Strategy Template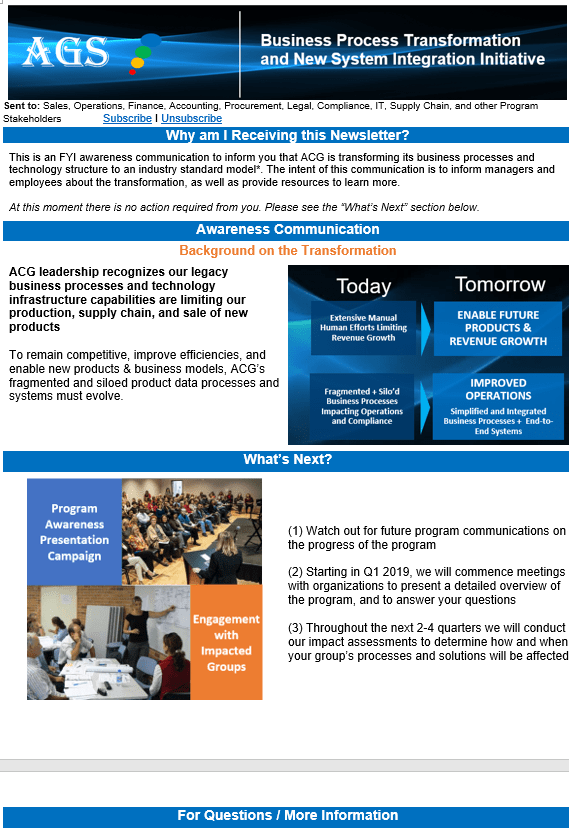 View the MS Word version: Draft – Newsletter Communication Template & Sample   
---
---
Monthly 3×5 Leadership Updates as Part of Your Project Communication Plan
Your communication strategy and plan should also include 3×5 regular updates to key stakeholders, impacted managers, senior executives, and any other senior project resources.
As the name implies, a 3×5 communication strategy involves providing a succinct update using three columns (what you achieved, what you are working on, and what you plan to do). Each column will list five achieved, in-progress and planned activities, respectively.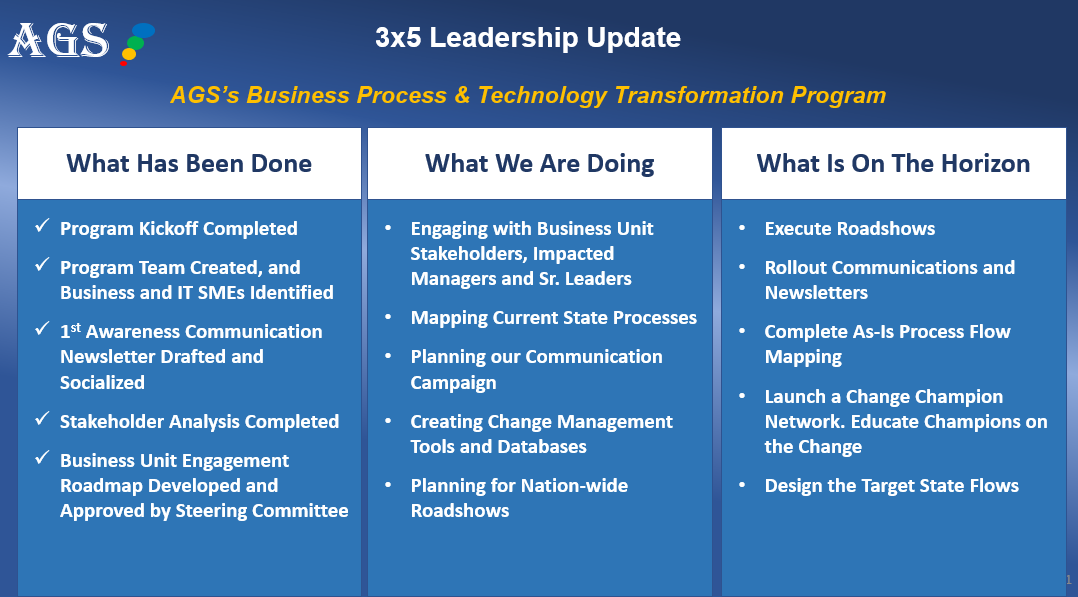 View the MS PowerPoint Version: Sample Template – OCM 3×5 Leadership Communication
When communicating a change to senior leaders, and project management leads, they generally like to receive communication that is succinct and presented from a high-level perspective. When leaders desire more detailed information, they prefer to be the ones asking for such details versus you sending them a very detailed first communication.
You will lose most senior leaders with a detailed first communication, which is why including a 3×5 as part of a change and project communication strategy is standard best practices.
---
Click here to obtain Communication Plan Templates with Advanced Analytics. As an alternative, you can create a communication plan & project management templates from scratch.
---
FAQ Page for Program Communication
To address frequently asked questions about the change, you should include an FAQ page as part of your communication strategy, and project audience engagement plans. This FAQ page should be maintained regularly, and kept up to date with frequently asked questions and provided answers.
Also, a great project communication strategy that you can implement will be to include a hyperlink to your FAQ page at the bottom of every communication that you send to stakeholders including customers, end-users, employees, and external partners. This will help drive end-user traffic to the FAQ page.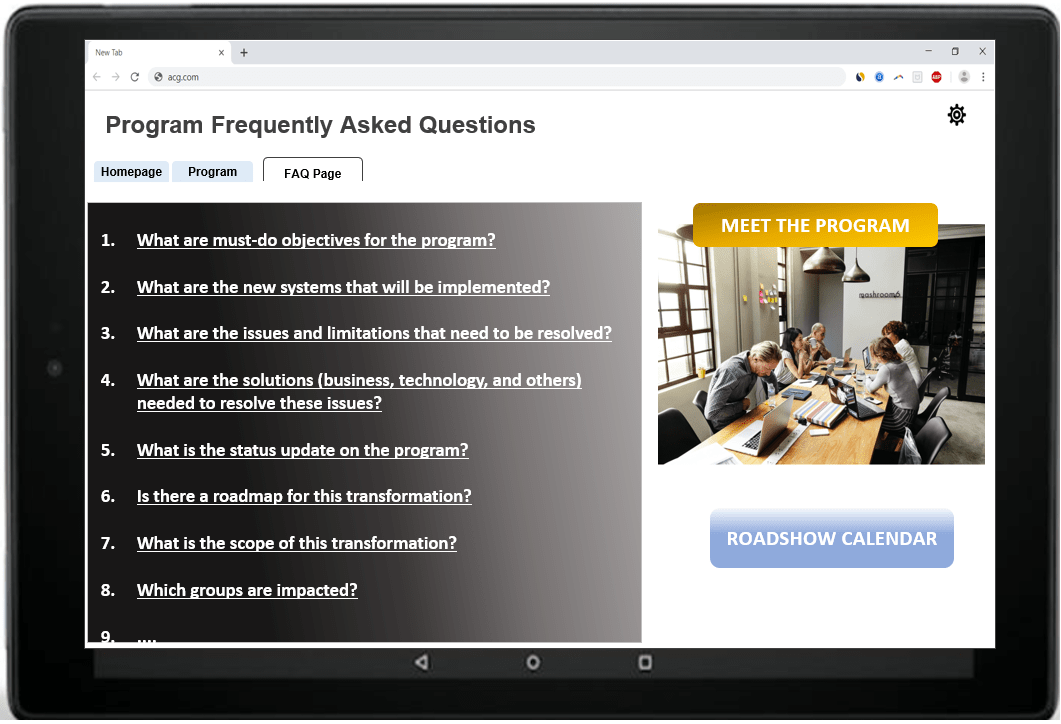 The FAQ page should be published and maintained on the firm's internal blog that is accessible to all employees or end-users versus on SharePoint or another internal platform that require special access and approval.
This provides the broadest level of access to all employees. If you need to ensure exposure to customers and external parties, then post it on the company's public site (you might need to work with Corporate HR or legal to get approval for this). Confidential level information should never be posted on an FAQ page, irrespective of whether the page is a public or an internal page.
---
Intranet/Blog
In addition to, or separate from an FAQ page, you should also have an internal page or site where content can be posted that focuses on the project or initiative. Use this site to communicate progress and awareness. Upload communication videos, project documents or artifacts that end-users can view or read. You can also upload training content and use the page as a repository for presentation documents. 
Alternatively, you can also use SharePoint, Dropbox or other collaborative platforms as your centralized program repository. However, as mentioned in the section above, if you need all impacted end-users to be able to quickly access the repository without having to go through approval hoops, then effective communication strategies call for using a platform that is easily accessible by all impacted end-users.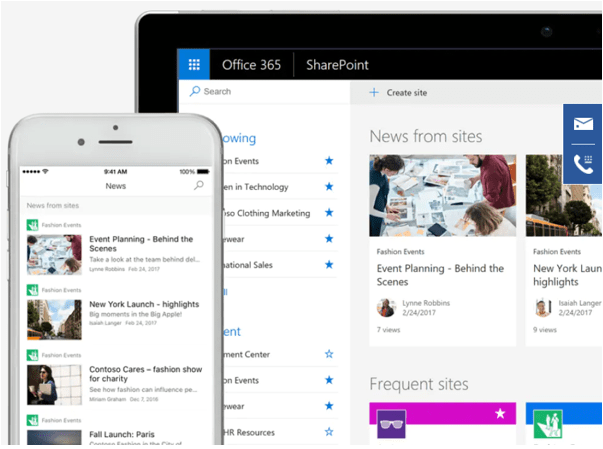 ---
Click here to obtain a Top Project Communication Plan Template. As an alternative, you can create a basic communication matrix, template, and tool by yourself from scratch, if needed.
---
Videos & Recordings
Where possible, you should record your team's end-user meetings, training, coaching, workshops, and other touchpoints, and post the recordings on the firm's website, on your FAQ page or on the project page for stakeholders to view.
In addition, you probably conduct video conferences (via join.me, Skype, Microsoft Teams, Cisco Webex, or using other platforms). These platforms generally come with recording features. You should record some of these video sessions and post the information on the project site.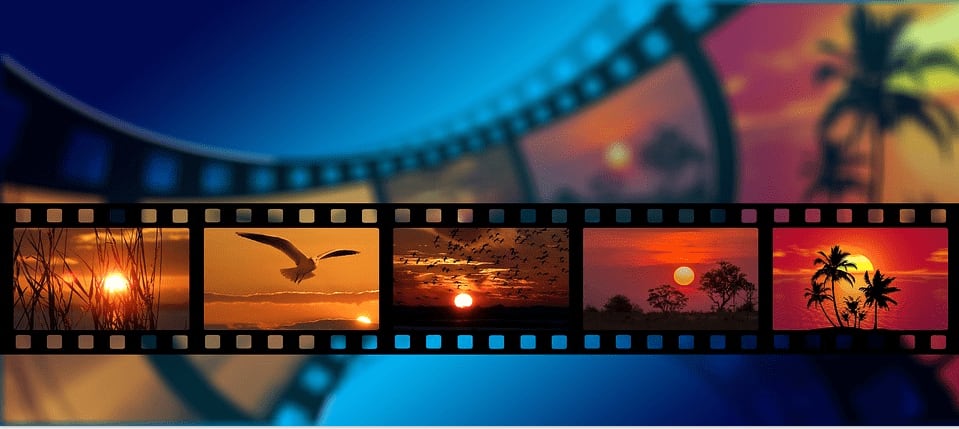 All of the channels and strategies outlined above are effective communication strategies that when implemented will help you increase the success of your communication activities.
---
Don't Miss: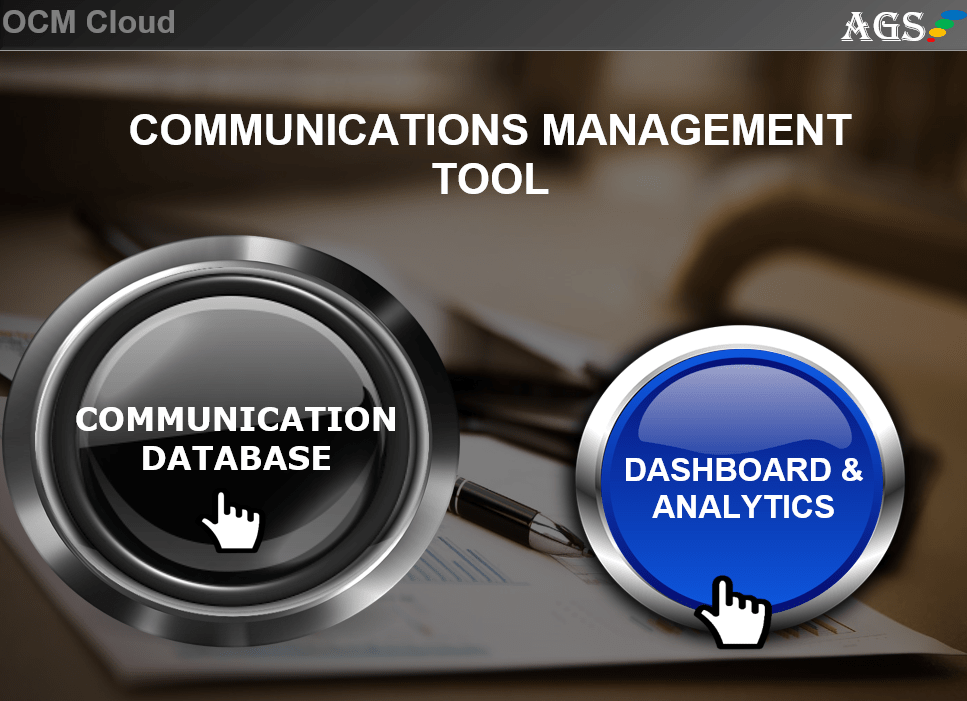 Change Management Communication Software Tool
---
External sources: https://products.office.com/en-us/sharepoint/collaboration and https://pixabay.com/illustrations/film-photo-slides-cinema-1668918/
---
Author: Ogbe Airiodion (Senior Change Management Leader and Founder of AGS).
---
Note: Content on Airiodion Global Services (AGS)'s Airiodion.com website is copyrighted. If you have questions, comments, or tips about this Airiodion Global Services content, please contact Airiodion Global Services today.
---