BEST CHANGE MANAGEMENT COACHING PLAN
---
Top 2019 Guide for Developing and Implementing the Best Change Management Coaching Plan
OCM Phase 2 | By Ogbe Airiodion
---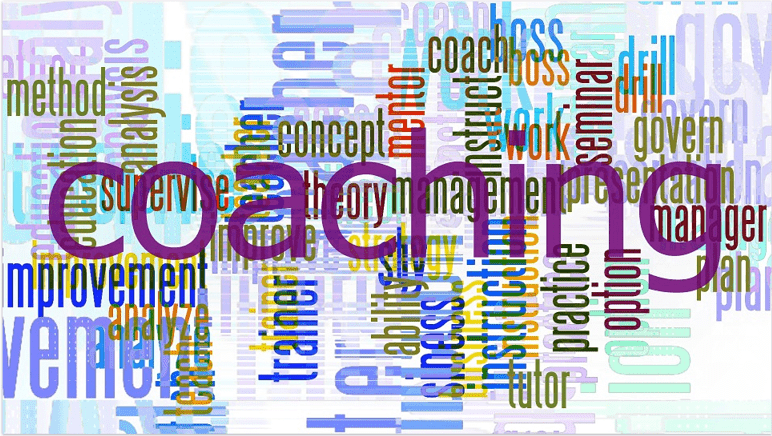 ---
First, What is a Change Management Coaching Plan?
From a change management or project management perspective, a coaching plan is a structured document that includes the steps, strategy and approach that you will take to coach front line, mid-level and senior-level managers to support them in engaging with their direct reports to alleviate many of the reasons for resistance and to build support for a change throughout the organization.
Developing and executing a best change management coaching plan goes a long way in increasing your ability to successfully implement a change within an organizational group.
---
Why Do We Need a Best Coaching Plan for Organizational Change Management (OCM)?
Coaching, from an organizational change management or program management perspective, refers to the coaching that is provided to key managers and leaders. This coaching is implemented to help them succeed in their key roles as change agents for an organizational change or business process transformation.
Most managers are great at executing their regular daily operational managerial functions, but they don't often have the right expertise, knowledge, change management tools or OCM support to be great change agents. To increase the implementation success of a program, project, or initiative, managers and leaders need to be coached to be active sponsors and supporters of the change, which makes a coaching plan one of the best tools you can have in your change management toolkit.
The coaching plan (as well as the coaching tool) outlined on this page provides you with samples and details to effectively coach and educate managers on best change practices, as well as providing them with templates, samples, and overall support throughout the life cycle of the change.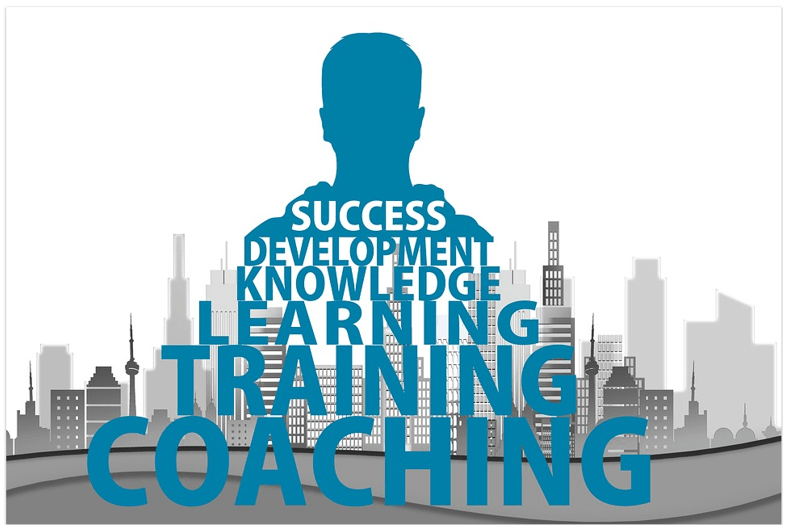 ---
Developing an Effective & Best Change Management Coaching Plan & Strategy
As discussed above, coaching is a vital part of successful organizational change management. Decades of change research conducted by Prosci and other change management research institutions have identified employee, as well as end-user resistance, as a top obstacle to change.
The influence that a leader or manager has on front-line employees and impacted end-users is immeasurable for reducing resistance and increasing end-user acceptance of the change, which is why change and program management practitioners need to implement a best change management coaching plan.
Engaging effectively with end-users during a time of change provides a venue for one-on-one and group meetings between employees and the people they trust the most: their immediate supervisors.
This environment allows employees to ask questions and receive clarification about the change and to comment on their specific worries and concerns about change. It is also an opportunity to gather feedback from the front-line employees about the change and the change management efforts.
---
Leverage the information outlined on this page to develop your own best change management coaching plan. In addition, you can review this Top Coaching Management Tool from Airiodion Global Services (AGS).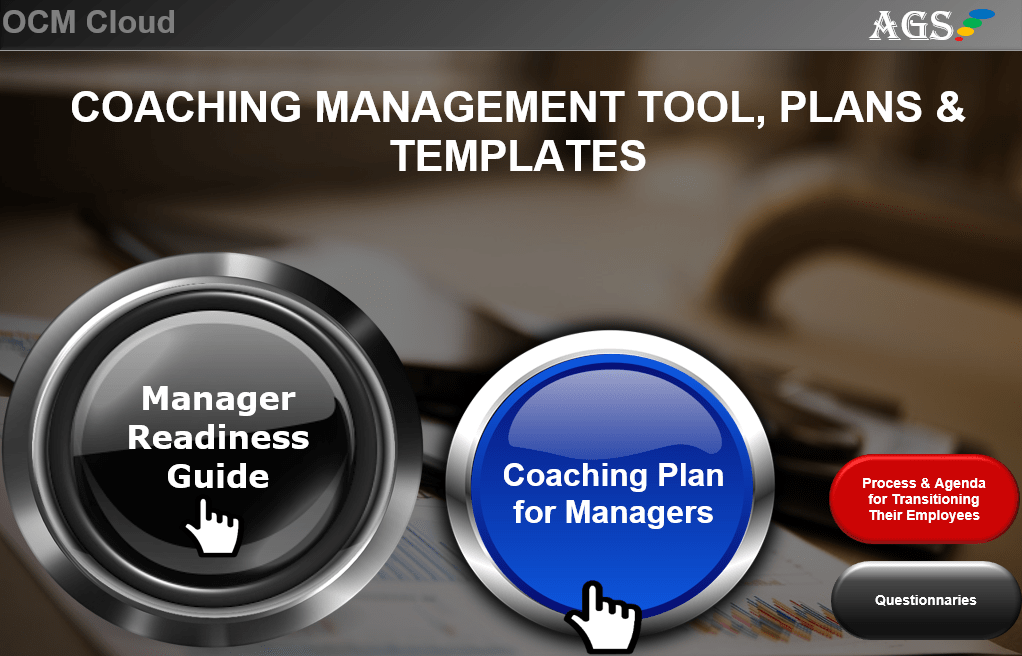 ---
A Top Coaching Plan Should Define Your Role
Best practices shows that a best change management coaching plan should include the role of the change management practitioner, as well as the strategies you will implement to coach and support managers and supervisors during the change.
Your role as a change agent will be to coach and enable managers and supervisors to perform the following  functions.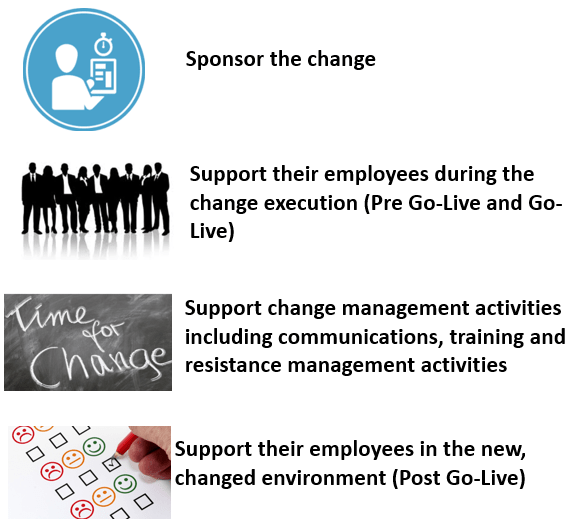 ---
Coaching Plan Process for Enabling Managers to Become Effective Change Agents
---
In coaching managers and supervisors to become effective managers of change, your change management coaching plan will need to apply a multi-step approach, including the steps outlined below.
---
Coaching Plan Step 1. Identify Key Managers That Are Critical To The Transformation
Conduct a stakeholder assessment, and also a change impact analysis to identify the groups that will be impacted by the change. Managers within these groups will be critical to the organizational change program.
In addition, work with program team members (project managers, program managers, leads, and key program resources), and also with the primary program sponsors to identify:
Managers and leads within impacted organizations who are considered critical stakeholders

Executives, leaders, and managers who are outside of the impacted groups, but who are needed to support the program
Throughout the life-cycle of the change, these individuals will be considered vital stakeholders based on their key role in ensuring the success of the program, project, initiative or change.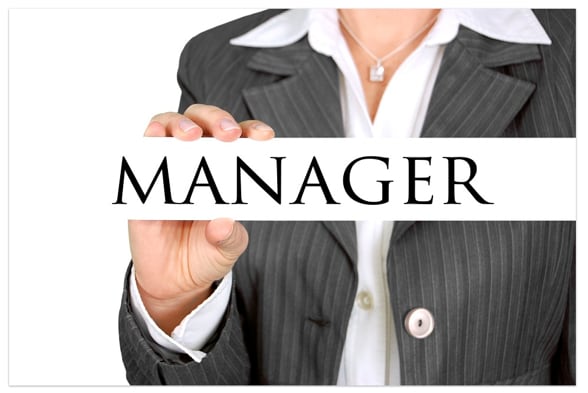 ---
Coaching Plan Step 2. Assess Each Manager's Change Management Competency
After identifying these critical managers, document your output in a template or database matrix. Create this from scratch or obtain a Coaching Management Template from Airiodion Global Services.
Your next step will be to engage with these managers, educate them on the transformation program, and assess their organizational change management (OCM) competencies, as well as their desire to support or resist the transformation. Enter all of this information into your stakeholder assessment and management template, which you can create or obtain from AGS (link above).
Assessing each manager's change management competency is an important exercise as it allows you to identify the number of managers that need to be coached and supported based on their individual exposure to, and knowledge of best change management practices.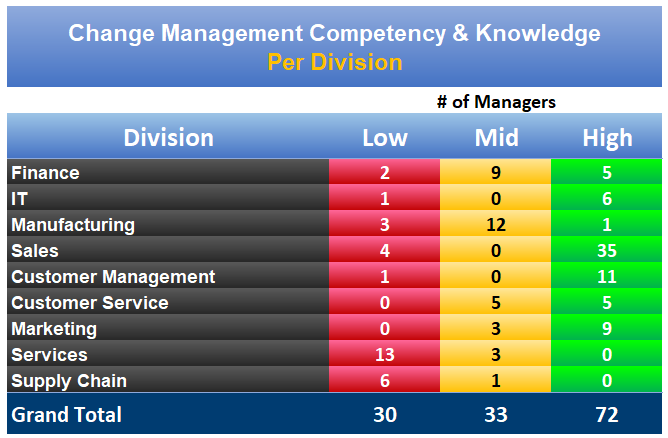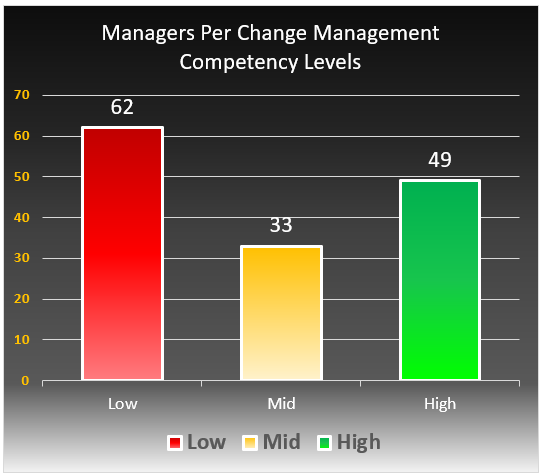 ---
Change Management Coaching Plan Step 3: Develop Plans That These Managers Can Use To Support Their Employees
For those managers with low- and mid-level change management competencies, your coaching plan should include an in-person strategy. You will want to meet with these managers in person (if possible) on a regular basis, and coach them using the coaching plan that you will develop.
As mentioned above, you should leverage the information on this page to develop a top change management coaching plan that best meets your coaching needs. In addition, or alternatively, you can obtain a Coaching Management Tool from Airiodion Global Services (AGS) which provides you with templates, defined change management coaching plans, and samples.
For those managers who have a high-level of change management competencies, your coaching plan should involve implementing a light touch strategy. For managers who have had a high level of exposure to change management practices, a light touch will be all that is needed. Follow up with them on a periodic basis to see if they need any change management support.
---
Change Management Coaching Plan Step 4: Provide Ongoing Coaching Support
Irrespective of each manager's competency, your coaching plan should include strategies for regular engagement with each manager. You should ensure that you follow-up with each manager throughout the implementation, and position yourself as an available resource they can always turn to whenever they need additional or immediate change management support.
Such an approach pays huge dividends in the long run as these managers will come to consider you as a valuable resource. And in return, you will be able to depend on these managers to help with your change activities, or to reduce resistance within their groups.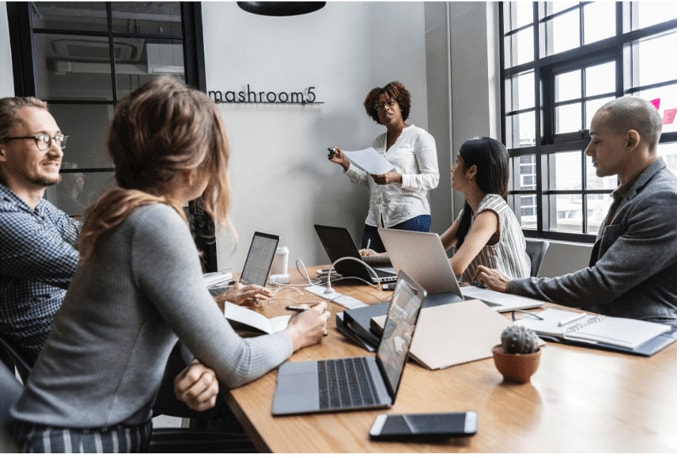 If you have any questions or comments about this article on developing best change management coaching plans, please don't hesitate to contact us today.
---
Don't Miss:
---
External sources: https://pixabay.com/illustrations/coach-tutor-business-mentor-work-407290/, https://pixabay.com/illustrations/consulting-training-learn-knowledge-2045471/, https://pixabay.com/photos/manager-businesswoman-executive-454866/
---
Author: Ogbe Airiodion (Senior Change Management Leader and Founder of AGS).
---
Note: Content on Airiodion Global Services (AGS)'s Airiodion.com website is copyrighted. If you have questions, comments, or tips about this Airiodion Global Services content, please contact Airiodion Global Services today.
---