COACHING ASSESSMENT & MANAGEMENT TOOL
For Coaching and Supporting Managers to Become Effective Managers of Change 
---
AGS' Coaching Management Tool
Coaching, from change management, organizational change, or project management perspective refers to the coaching that is provided to mid-level and senior-level managers to help them succeed in their roles as change agents for an organizational change or business process transformation.
To increase the success of your coaching efforts, it is essential that you apply a structured process that is based on best practices. Coaching is a vital part of a successful project and change management. Decades of change research have identified employee resistance as a top obstacle to change. The influence that a supervisor or manager has on front-line employees is immeasurable.
Increase manager support and receptive to the change by assessing, understanding, and supporting managers.
Get better and faster insights for intuitive engagement. Eliminate the guesswork on which managers need to be coached and who doesn't.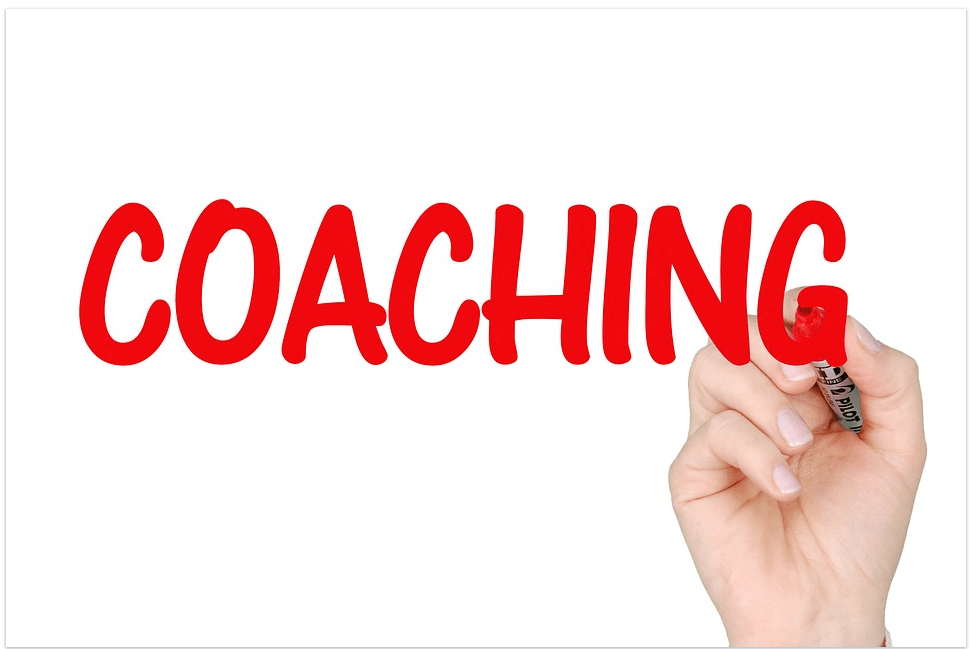 Airiodion Global Services' Coaching Management Tool provides a structured database matrix template, samples, and a complete step-by-step process guide for you to successfully complete all aspects of your coaching.
---
Coaching Readiness Guide for Managers
The tool includes a ready-to-use Change Management Coaching and Readiness Guide that you can use to educate managers and supervisors on best change management practices, key change strategies, as well as outlined information on the benefits they will get from the coaching.
This guide provides with a structured step-by-step approach for coaching managers on becoming effective managers of change.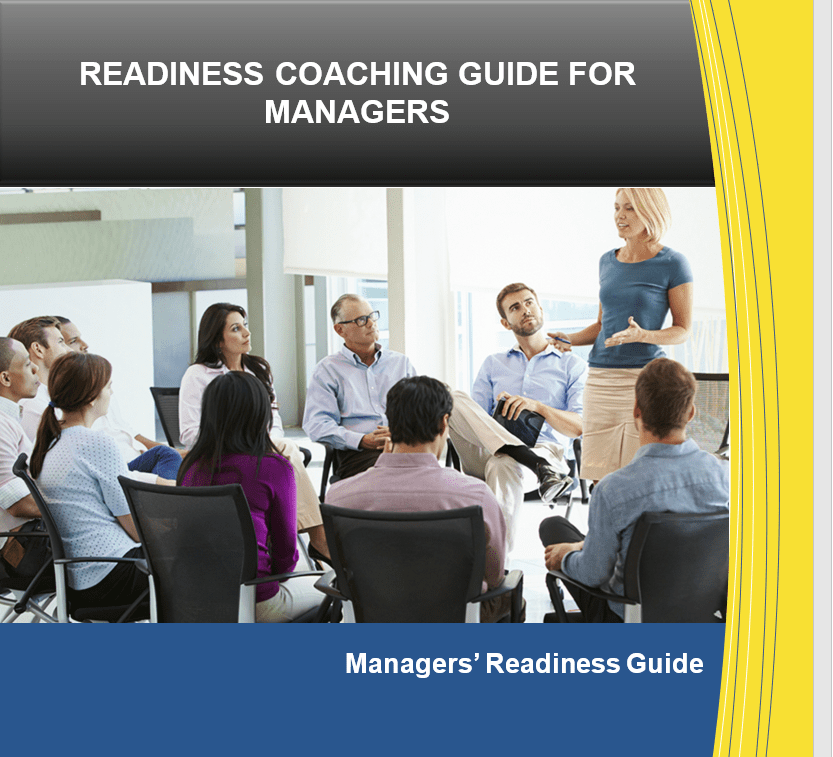 ---
Advanced Coaching Template and Plan
Your AGS Coaching Management Tool includes an end-to-end engagement guide and template that the coached managers can use to implement a culture of change within their organization.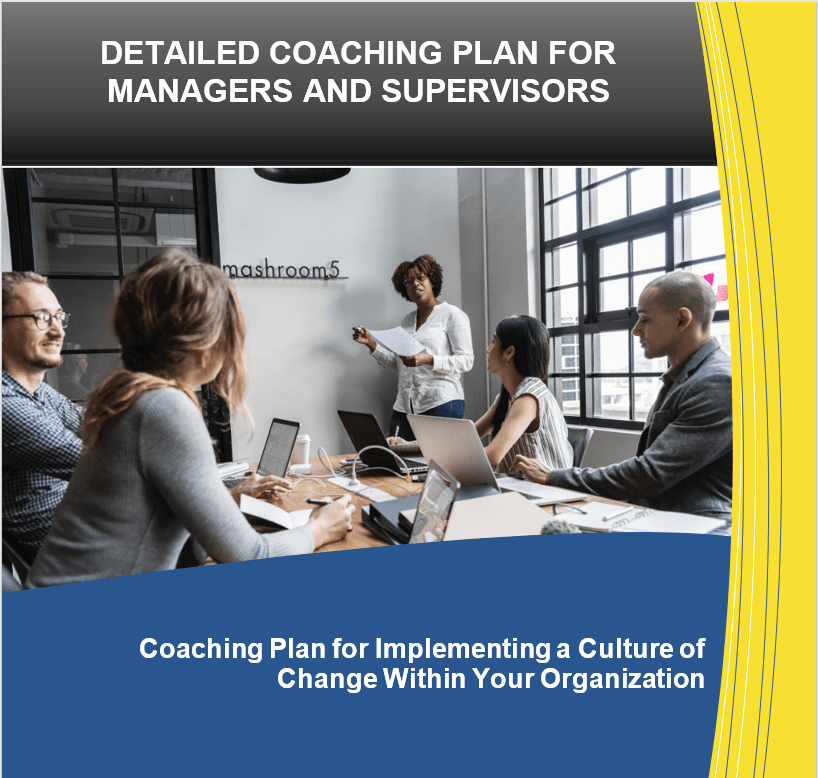 ---
Databases, Samples & Templates
The Coaching Assessment and Management Tool includes a best-in-class database matrix, samples and templates that provide you with a defined structure, columns and data fields to capture key information about the managers.
Quickly input information about each manager's ability to impact the program, their receptiveness or resistance levels, and their overall change management competency level.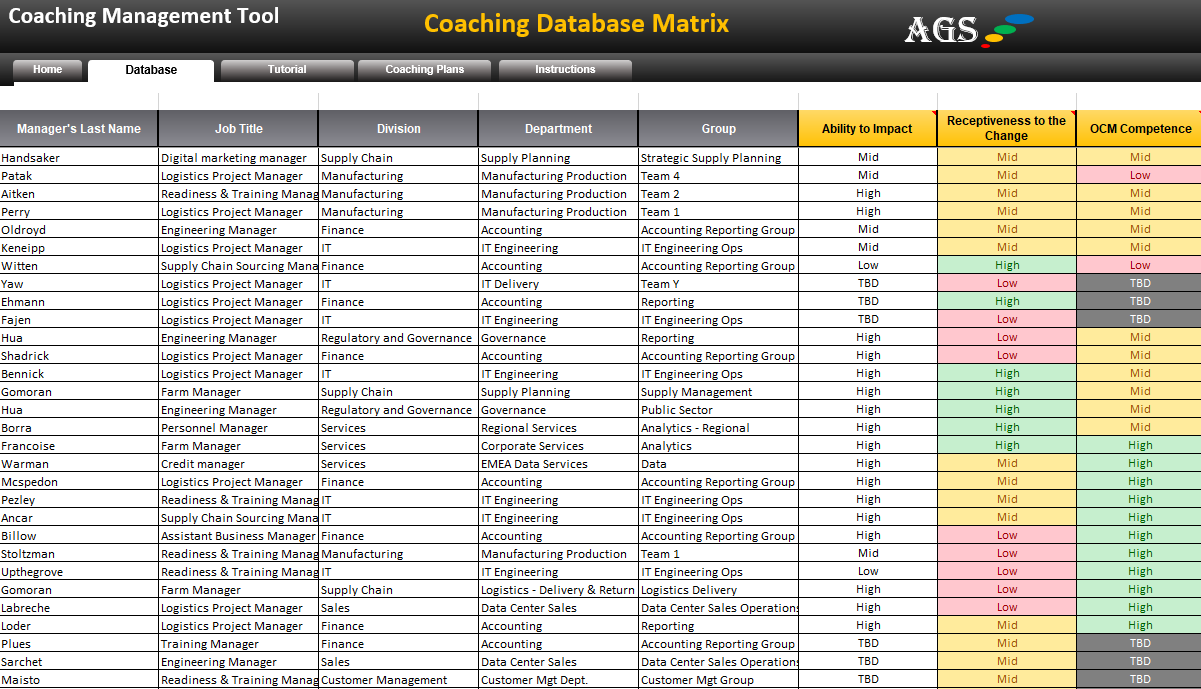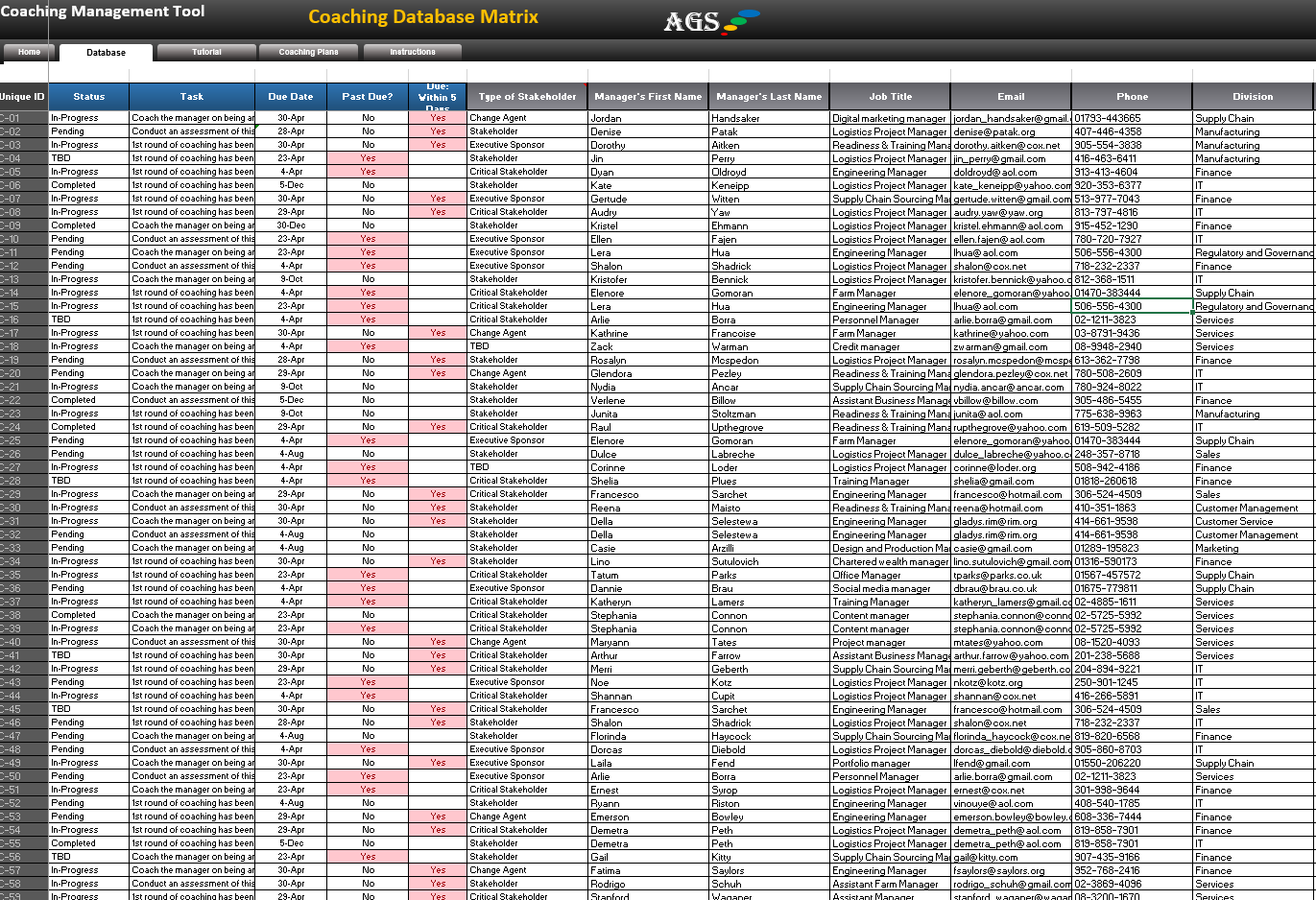 ---
External sources: https://pixabay.com/photos/coaching-business-success-2738523/