CHANGE MANAGEMENT STRATEGIC PLAYBOOK

---
Change Management Playbook, Strategies & Samples | Everything You Need
This guide provides you with a step-by-step overview, and everything you need, including templates and samples for developing an end-to-end change management plan, playbook, and toolkit.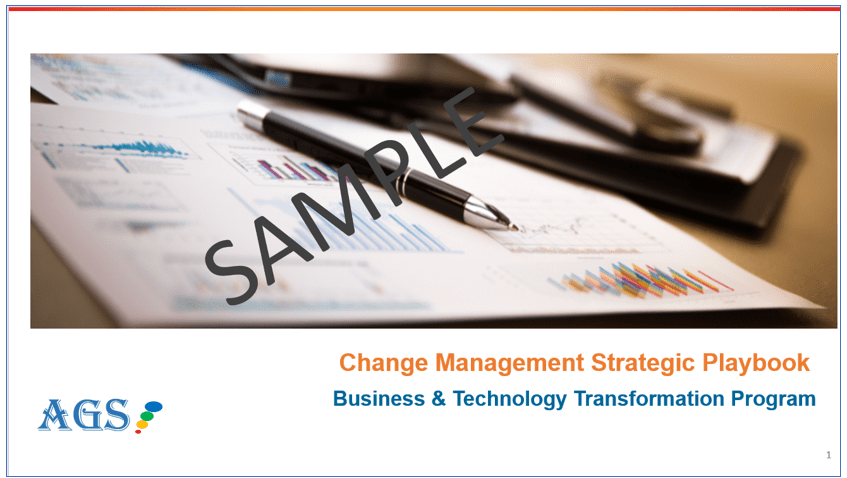 ---
First, What is a Change Management Playbook?
A change playbook summarizes your change management communication, training, stakeholder engagement, resistance management and other change strategies. It provides an overview of the scope and scale of the change impacts, and the change methodologies that will be applied, as well as a review of the impacted groups, processes, geographical regions, and legacy tools that will be changed.
A change management playbook is often referred to as a "change management plan" and sometimes referred to as a "business readiness playbook" for getting an organization ready to transition from a current state to a future target state
Other sections of the strategic change playbook presents insights on your target audience analysis (job roles and functions that are impacted by the change).
In general, a change management strategic playbook provides an overview of the various strategies that will be used for:
Communicating with your impacted audience (Communications Planning) 
Working with leaders and managers to ensure communications are cascaded down to their rest of their organizations (Stakeholder Planning)
Establishing and managing a change champions network – very critical for increasing the success of the business change (Change Champion Networks)
Working with key managers and coaching them to more effectively support change management deliverables (Coaching Plan)
Managing resistance (Resistance Management Plan)

….and many more
The strategic playbook is often used to familiarize key stakeholders, firm leaders, project resources, and program leads with the change management framework being leveraged for the program.
---
Now, Let's Discuss How You Develop Your Change Strategies
Findings (output) from your change impact assessment, stakeholder analysis, organizational readiness assessment, program and change risks assessment, targeted audience analysis and overall program assessment will be used to develop your end-to-end change management strategies and playbook.
Every project is unique, and each change management strategy needs to be customized to reflect the scope and scale of the change management deliverables that will be designed, developed and executed for this project. If your project includes a change that will severely impact business groups, or if the project is running into a lot of resistance, then your strategy should emphasize a more comprehensive change management approach.
For example, for a large scale project or a project that impacts users that don't like change very much, you will want to communicate more, use different communication channels, as well as implement a proactive and a reactive resistance management plan to mitigate resistance. In addition, you will want to increase your engagement activities with end-users and stakeholder leaders to increase awareness, and build overall desire to support the change.
In addition, you may need to communicate more often or engage stakeholders more closely for a large, complex business transformation, and this extended level of communication needs to be indicated on your change management strategic playbook.
---
What Should You Include in Your Change Management Strategy Document?
When drafting your change management strategic playbook document, include an overview (a read-out) of the results of your organizational change impact assessment, stakeholder & sponsors analysis, org. readiness assessment, program and change risks assessment, targeted audience analysis and overall program assessment.
Make sure to include charts, images, and data insights to summarize your findings. Using different mediums to present your findings allows senior leaders to better digest the information. 
Illustration of Using Charts & Other Mediums to Present Assessment Findings
 __________________________________________________________
 __________________________________________________________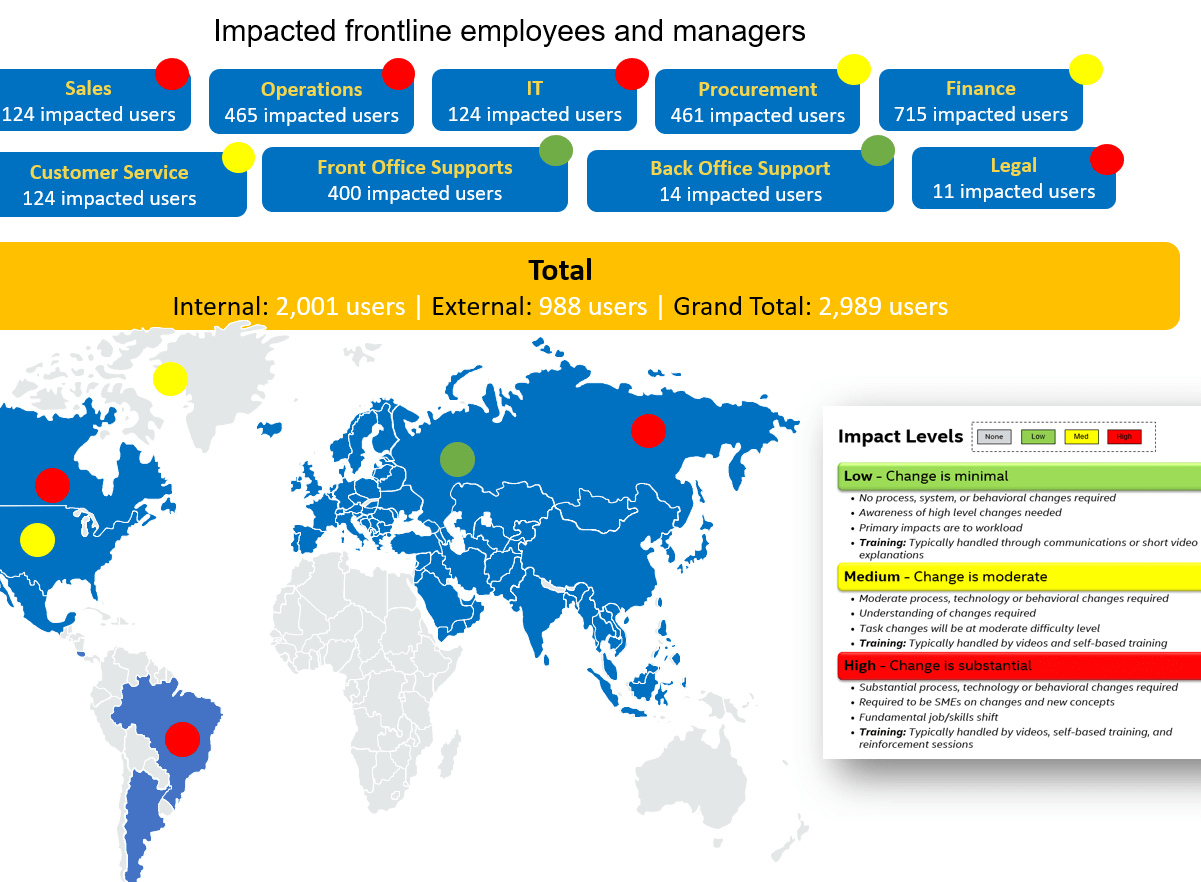 Impacted Systems and Tools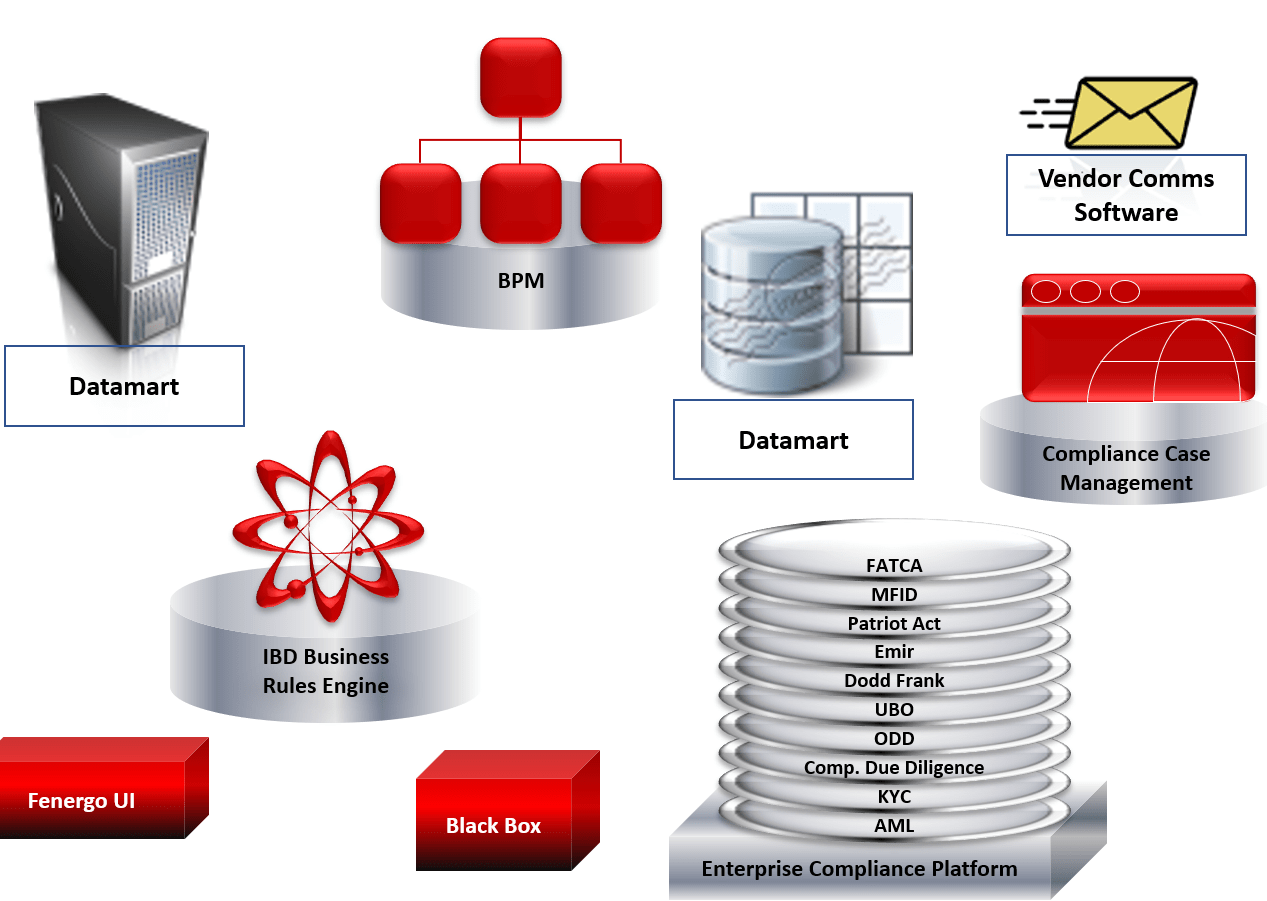 __________________________________________________________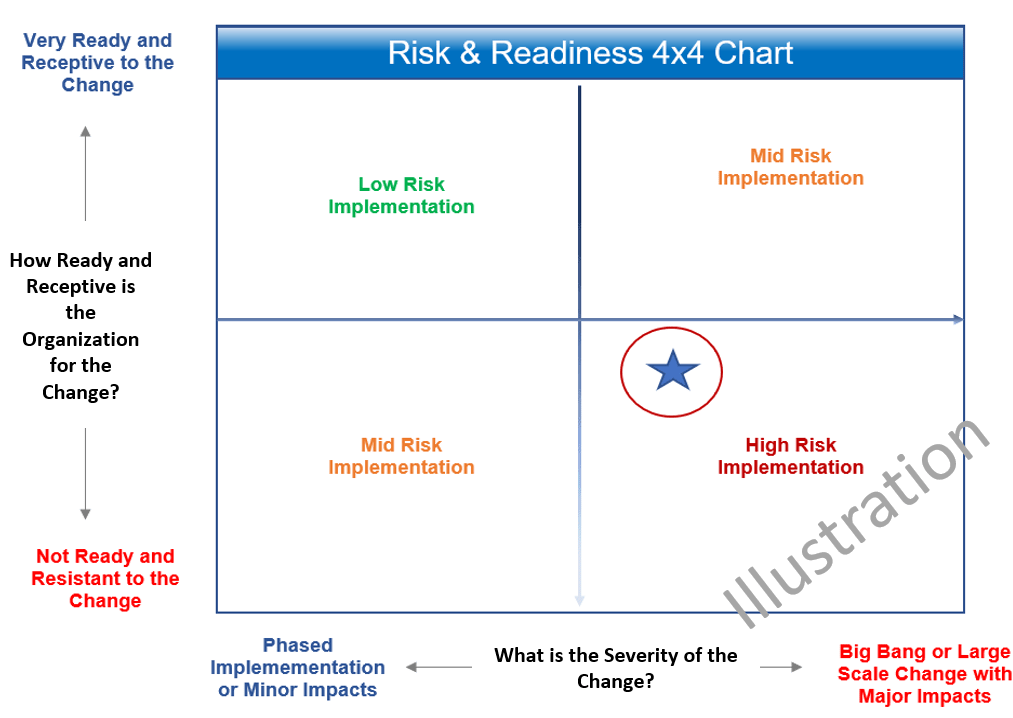 ---
Sample Change Management Strategic Playbook
Click below to review and download Airiodion Global Services' Change Management Strategic Playbook template and sample. Let us know if you have any questions.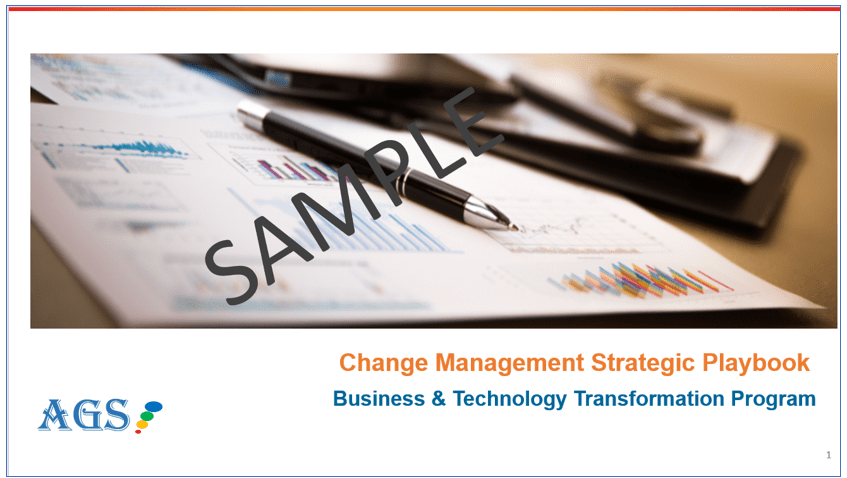 Best Change Management Strategy & Playbook | Everything You Need to Know
---
Image Sources & Attributes:
https://pixabay.com/photos/startup-start-up-people-593341/

https://pixabay.com/photos/project-management-planning-business-2738521/, https://teamweek.com/product.html, https://products.office.com/en-us/project/project-and-portfolio-management-software, https://pixabay.com/photos/analyzing-audience-board-3565815/
---
Note: Content on Airiodion Global Services (AGS)'s Airiodion.com website is copyrighted. If you have questions, comments, or tips about this Airiodion Global Services content or product, please contact Airiodion Global Services today.
---