CHANGE MANAGEMENT STRATEGY, TOOLKIT, & PLAYBOOK
For End-to-End Organizational Change Management
---
A change strategy is a documentation of the strategy that you will use to design, develop, implement and track your organizational change management deliverables and activities. The change impact assessment, organizational readiness analysis and other change assessments that you perform will provide output that will be used to create your change strategy (or strategic playbook).
Continue reading below for additional information about our free change management strategic playbook that has been downloaded by thousands of change management practitioners, project managers, program leads, and HR staff.
Click here to download the Change Management Strategic Playbook
---
Free AGS Change Management Strategic Playbook
A change management strategic playbook provides an overview of the various strategies that will be used for your communications, stakeholder engagement, end-user engagement, coaching, UAT readiness, Go-Live, leadership engagement, training, and change management activities.
A change strategy document should start with a table of content that outlines the various strategies and plans that the change practitioner will use in driving the people side of change for a transformational change program.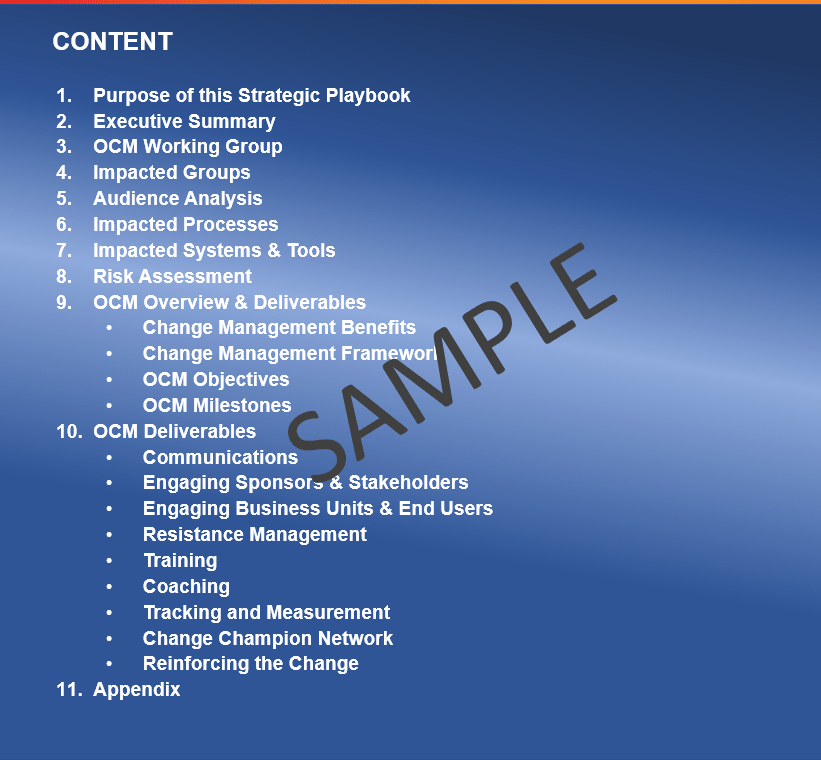 ---
Change Management Strategic Framework
Airiodion Global Services' sample Change Management Strategic Playbook includes an end-to-end overview of the various change management deliverables that can be implemented for mid to large scale transformational projects, programs, and change initiatives. It also outlines the key change management framework on which most change programs are based.
This strategic framework is the Prosci ADKAR change methodology, which is often considered a best-in-class change management methodology by organizations across every industry. This is due to its flexibility and goal-oriented framework that guides individual and organizational change. Read more: Change Management Models (Everything You Need to Know).
---
Change Management Milestones and Phases
The change management strategy document also outlines the three key phases in an effective organizational change management process:
Each phase includes a set of change deliverables and plans that the change team needs to develop, execute, track and manage to ensure an effective change management implementation.
---
Sample Change Management Strategy
Click below to view or download the change management strategic playbook. Contact us if you have any questions, feedback or input.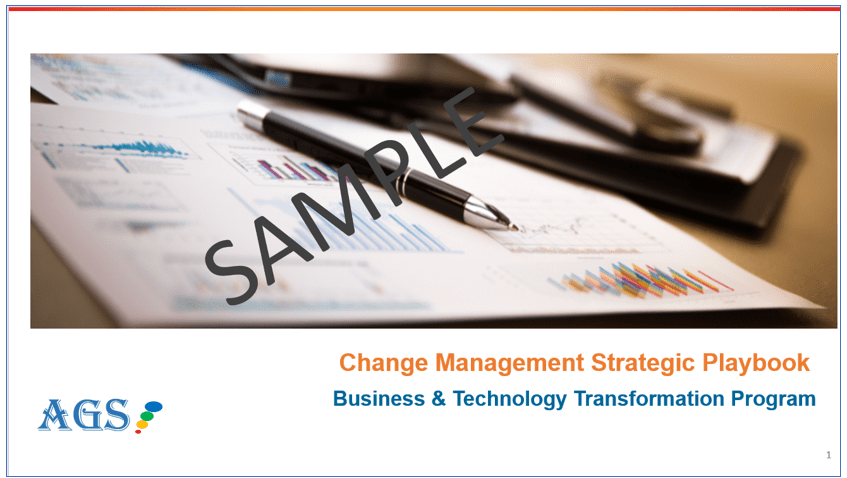 Change Management Strategy and Strategic Toolkit
---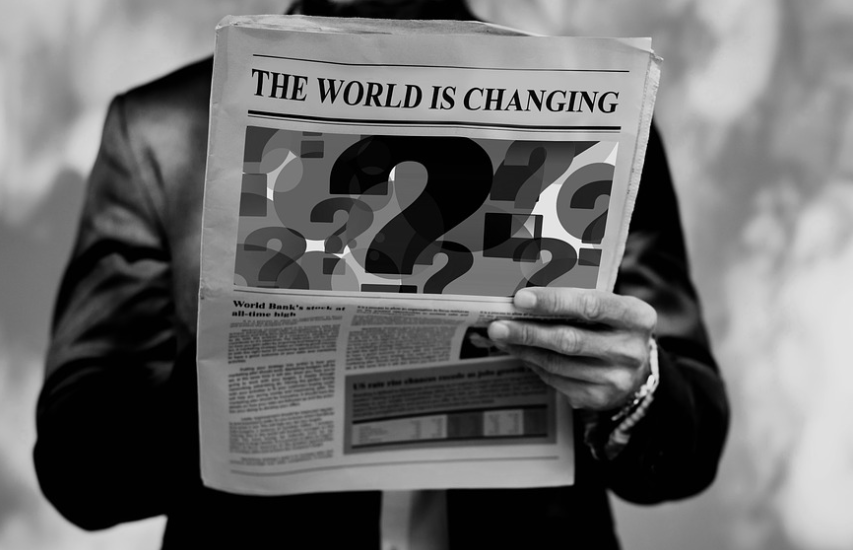 ---
https://pixabay.com/photos/change-world-man-newspaper-read-4039486/
---
Note: Content on Airiodion Global Services (AGS)'s Airiodion.com website is copyrighted. If you have questions, comments, or tips about this Airiodion Global Services content or product, please contact Airiodion Global Services today.
---