Free Organizational Change Management Plan
for
Change Managers & Project Management Leads
Download and Use
---
The free change management planning template below has been designed and developed for Change Management, Project Management and Program Management practitioners. 
As pioneers of best change management practices and methodologies, we believe in supporting the change management community where possible, including developing and offering free templates like the one below.
The free AGS change management template is a spreadsheet with a gnatt chart that you can use to track and manage change management activities and deliverables.
It includes a step-by-step list of activities for conducting change management assessments (impact assessments, stakeholder analysis, organizational readiness assessment, program assessment, etc.) and planning activities for communication, training, stakeholder engagement, change reinforcement, and many more.
Email us if you have any questions or feedback. 
---
AGS Change Management Plan (Illustration)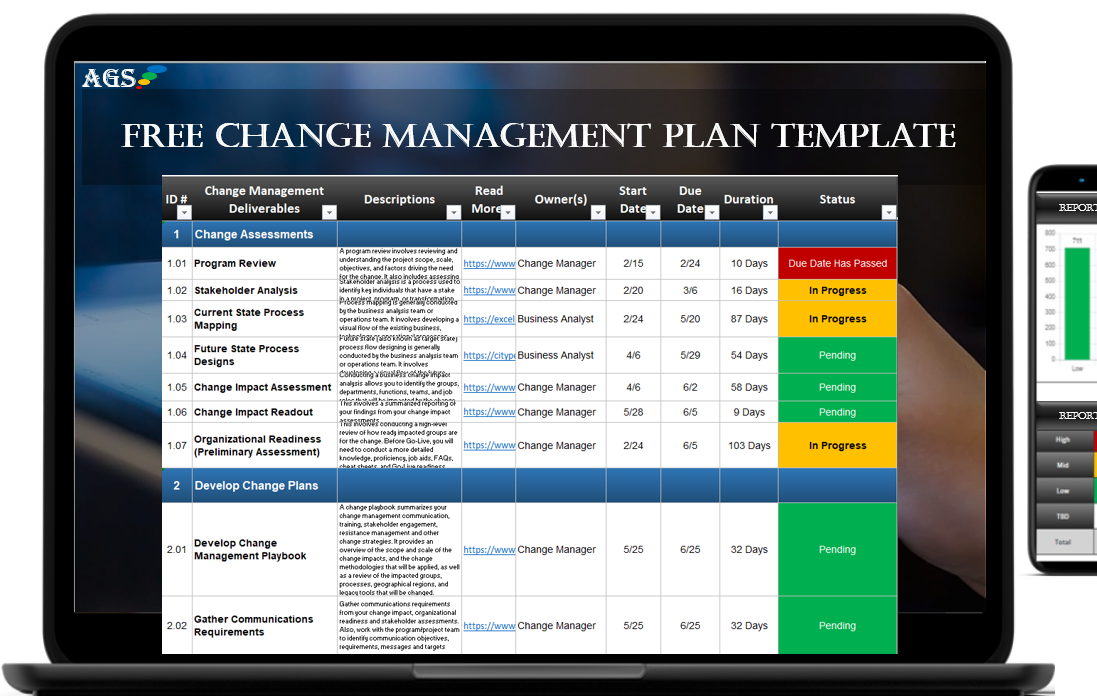 ---
Gantt Chart?
The free change management plan includes a built-in Gantt chart that provides a visual view of the timeline for your change management deliverables. This makes it easier for you to track pending, in-progress and past due activities.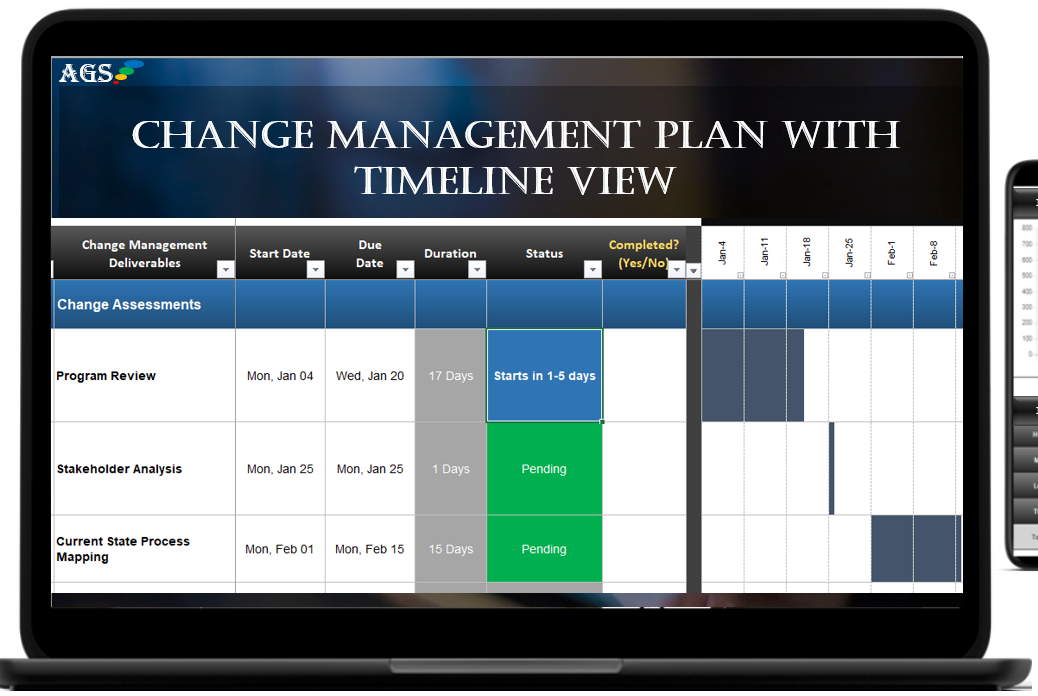 ---
Obtain & Download: Free Change Management Plan.
or
Get ALL our Free Change & Project Template Tools (All in One Place)
---
Authors: Ogbe Airiodion (Senior Change Management Lead) and Francesca Crolley (AGS Cloud Content Producer)
---
Content on Airiodion Global Services (AGS)'s Airiodion.com website is copyrighted. Questions? Contact Airiodion Global Services (AGS) .
---
Free Change Management Templates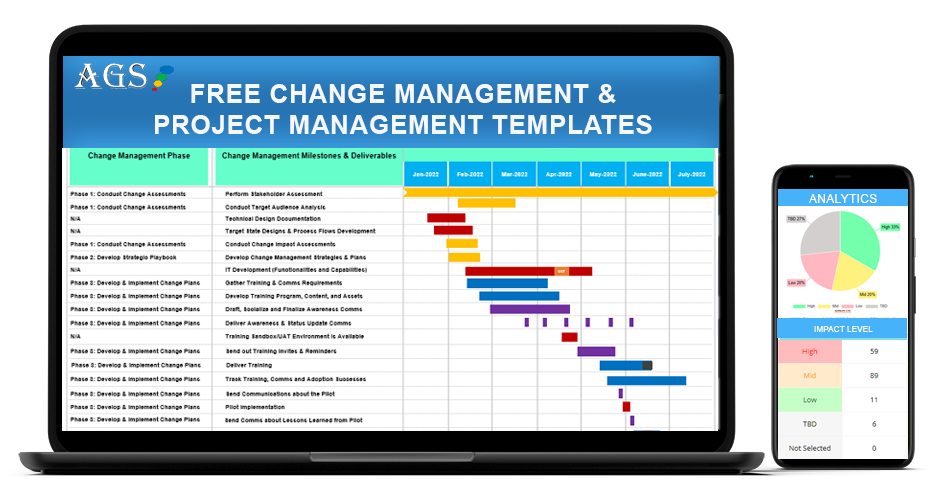 Get Your Free Change Management Templates Today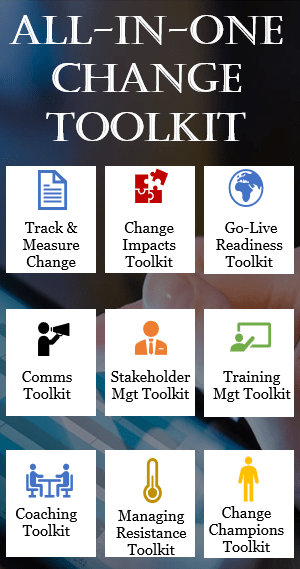 ---
FREE Change Management Templates (Excel, PDF, PPT)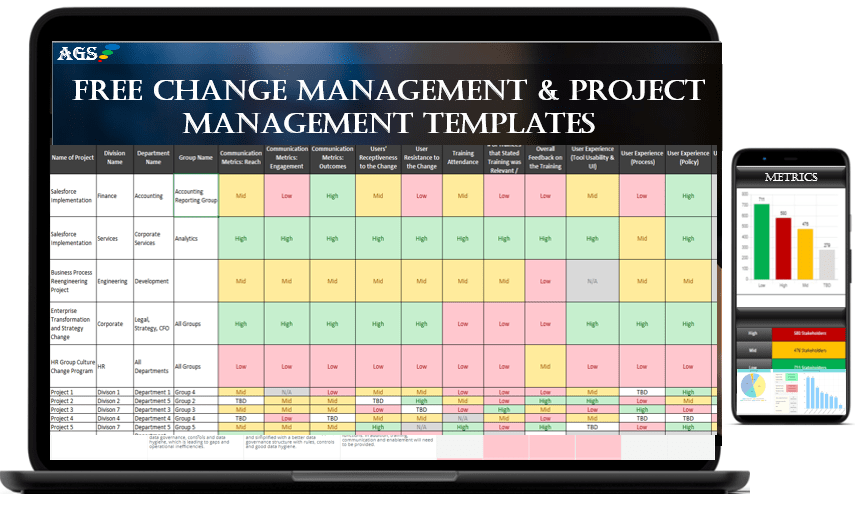 Get Your Free Change Management Templates Today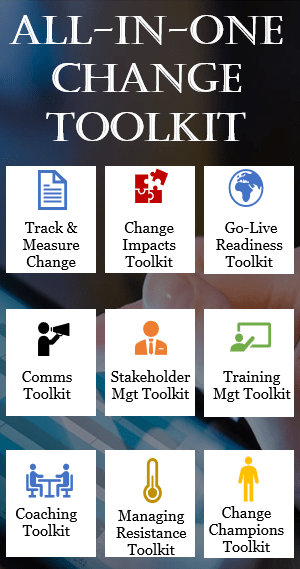 ---
►► FREE Change Mgt Strategy Playbook and Toolkit ◄◄
---
►► Change Impacts Assessment Toolkit ◄◄
---
All-in-One Change Management Tools. 
---