CHANGE IMPACT ASSESSMENT TOOL
For Assessing, Tracking, and Managing Change Impacts
---
Assessing The Impacts From a Transformational Change
Conducting a change impact analysis allows you and your team to identify the groups, divisions, departments, teams,  segments, and people that will be impacted by the change.
It also allows you to identify the specific business, technology and organizational processes that will be changing so you develop more effective engagement strategies and implementation plans.
Get faster insights for intuitive stakeholder and end user planning. Eliminate the guess work on who is impacted, as well as the severity of the impacts. Easily share segmentation impacts using graphical visuals.
---
Using AGS's Change Impact Assessment Tool
Airiodion Global Service's Change Impact Assessment Tool provides you with a structured database, easy to follow processes, samples, and an advanced analytics matrix for performing your change impact assessment. This tool comes with a real-time dashboard for monitoring and reporting your change impact assessment progress.
---
Real-Time Dashboard
Your Change Impact Assessment Tool Dashboard is continuously up-to-date with the progress you or your team are making as you complete the steps and tasks needed for your change impact analysis and assessment exercise.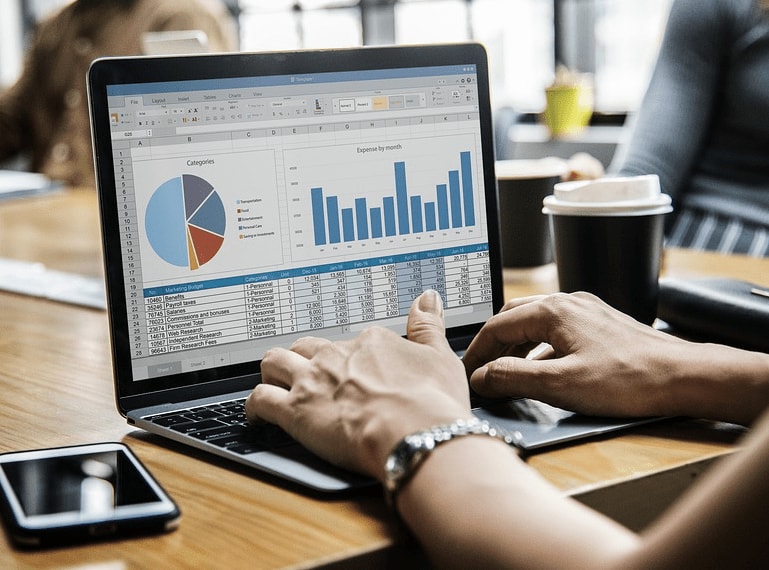 ---
Holistic 360° Dashboard View
Your Change Impact Assessment Tool Dashboard provides you with a holistic 360-degree view of your change impacts. Get the latest insights on the number of processes that are impacted by the change, as well as the number of impacted users (employees, clients, customers, 3rd party partners, suppliers, vendors, and other affiliates).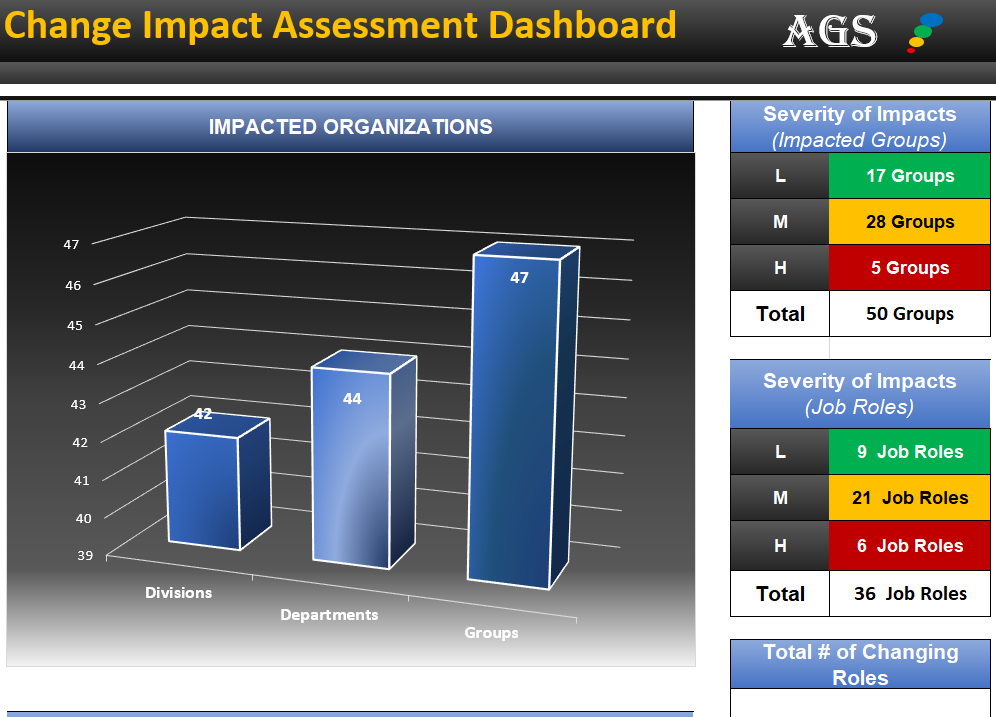 Easily include screenshots of these insights and tables on your presentation documents when you provide a status update to senior leaders, steering committee members, and other project leads.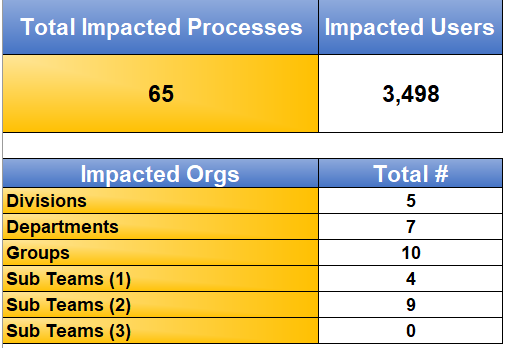 Easily track the severity of impacts across the organization, including the number of groups and departments that are impacted by the severity of impact. With this view, you can quickly determine how much impact the program will have across the organization.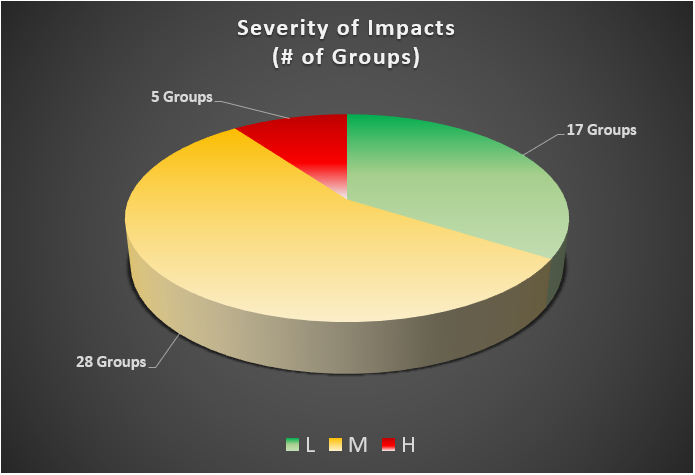 ---
Impact Assessment Database and Matrix
Get an end-to-end assessment matrix that allows you to effectively capture the change impact data points. This matrix provides you with a structured set of data fields that you can apply to any type of program, from small scale projects to large scale, complex transformations that will impact thousands of employees, managers, and external users.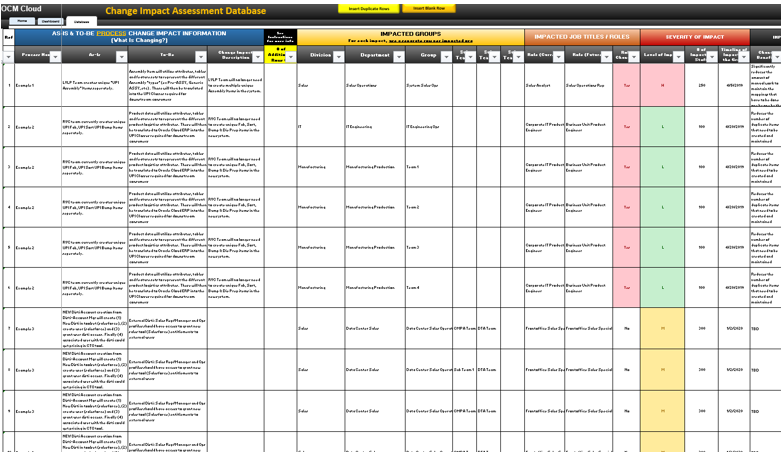 ---
Impact Assessment Framework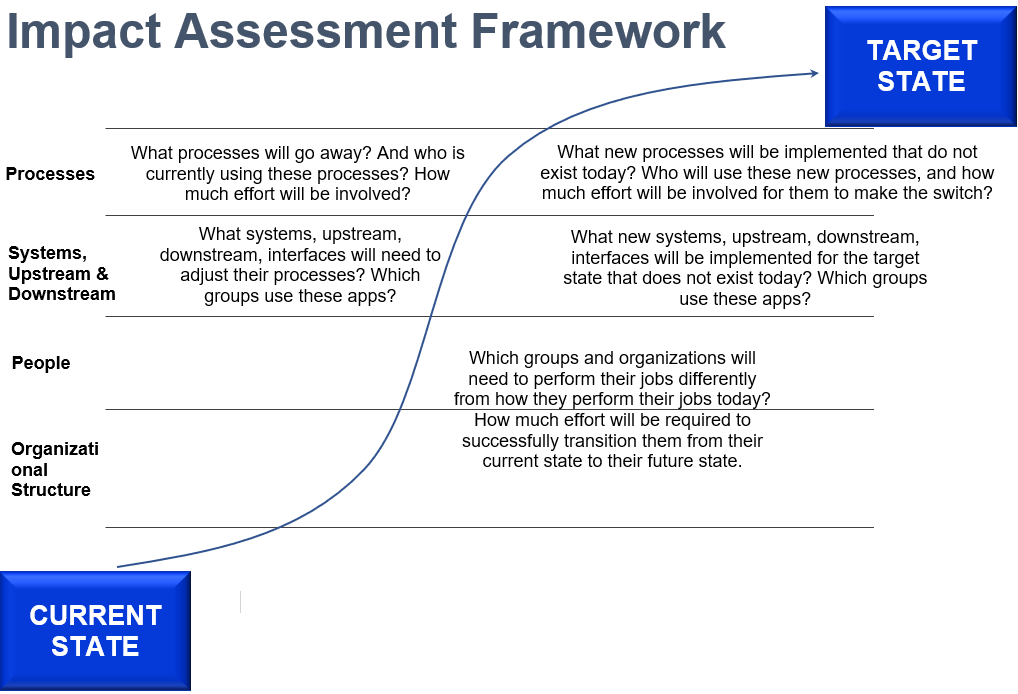 ---
External sources: https://pixabay.com/photos/business-colleagues-communication-3605367/