CHANGE CHAMPION TOOL, TOOLKIT & TEMPLATES

---
Change Champion Network Toolkit for 2020
A change champion toolkit allows you to establish, track, and manage change champions and agents.
Change champion networks are vital to the overall success of any business change, and the section below presents a structured easy-to-use change champion toolkit, templates, and playbook for managing all aspects of your change champion networks.
Template Database of Change Champions – Illustration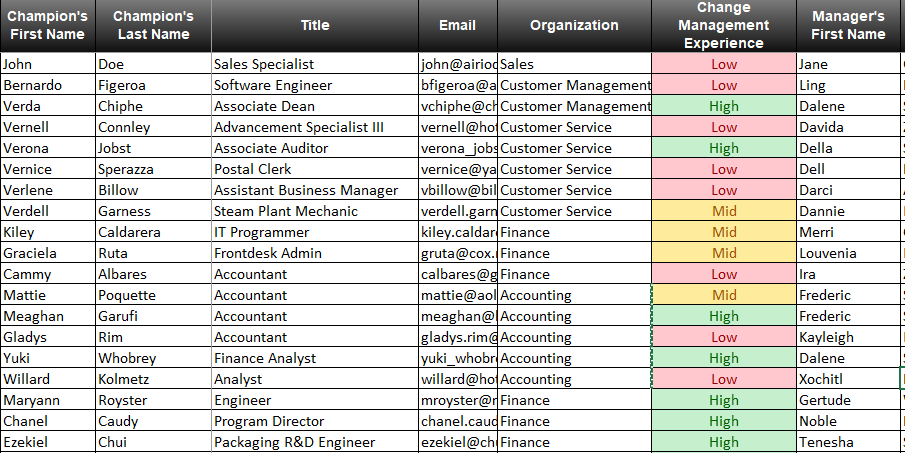 Sample Change Champions Toolkit Template Illustration 
---
Change Champions Database Template
Our Change Network Management Toolkit provides you with a structured change champions template that enables you to effortlessly capture and document information on all change champions.
The template also includes fields for capturing information about a champion's managers. Managers' information is important as you'll need to engage with these managers to provide regular status updates on their direct report's involvement in the change champion network.
Do you know all the data points that need to be gathered and assessed? If not, no worries, our Change Champion Tool's template includes a simplified and optimized structure with pre-defined columns and data fields. Spend less time trying to figure what you need to gather.
This allows you to better focus your time in engaging and managing the change champion network.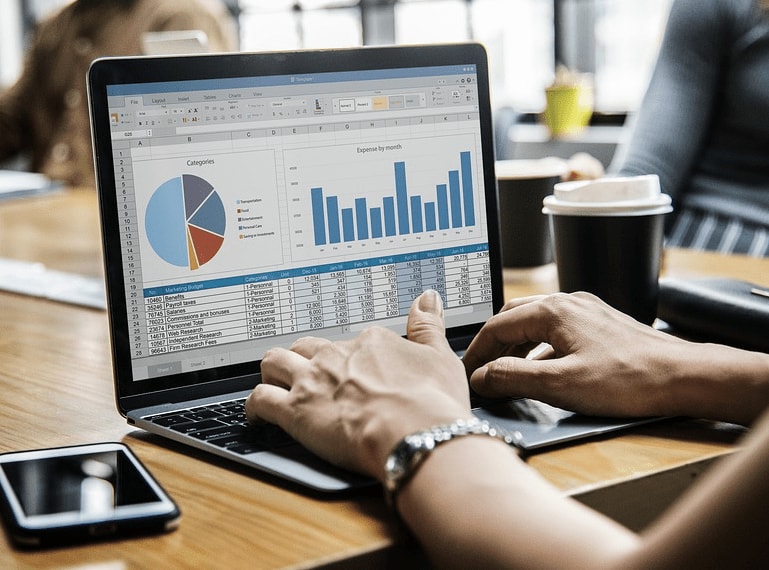 ---
Step-By-Step Tutorial 
Our Change Champion Network Toolkit is up-to-date with best practices and proven frameworks that will guide you step-by-step through the process of standing up and managing all aspects of your change champion network, including tips for increasing the success of your efforts.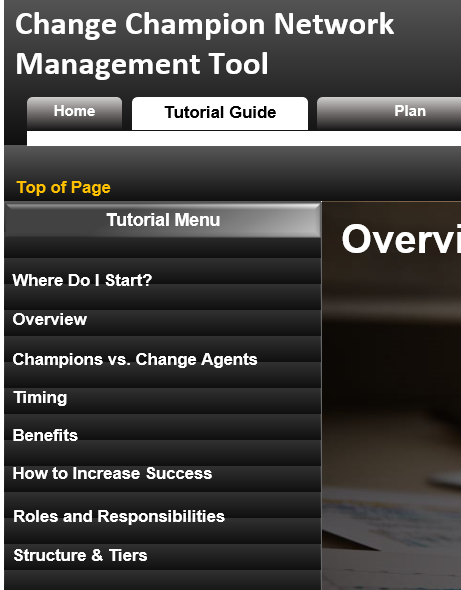 Standing up a change champion or change agent network involves developing and implementing different tasks in parallel.
The Tutorial Guide Dashboard on our Change Champion Network Tool includes a simplified kick-off section with quick access to the planning, launching, and management tasks modules. 
---
Analytics Dashboard
The AGS Change Networks Management Tool comes with an analytics dashboard that provides visual insights into your change network. Insights includes a holistic view of with holistic views of the various levels of change management experience.
Change champions with mid or low levels of change management experience will need to be supported and coached to help them fulfill their roles as change champions.
Change champions are generally individuals that volunteer to support a change and help facilitate adoption and acceptance within their groups. Driving change is not part of their normal jobs. This is something they are doing in addition to their normal day-to-day job. Most of them might not be familiar with change management, and so will need coaching and support.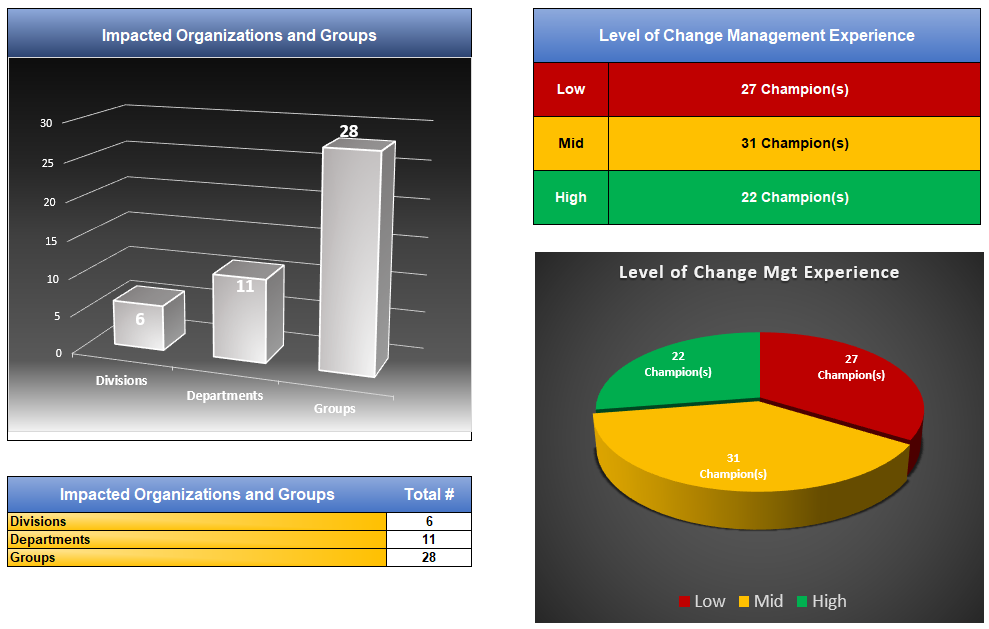 ---
Step-By-Step Itinerary
Your Change Champion Network Tool includes a detailed step-by-step checklist of activities that should be taken before and after you kick off your change champion network.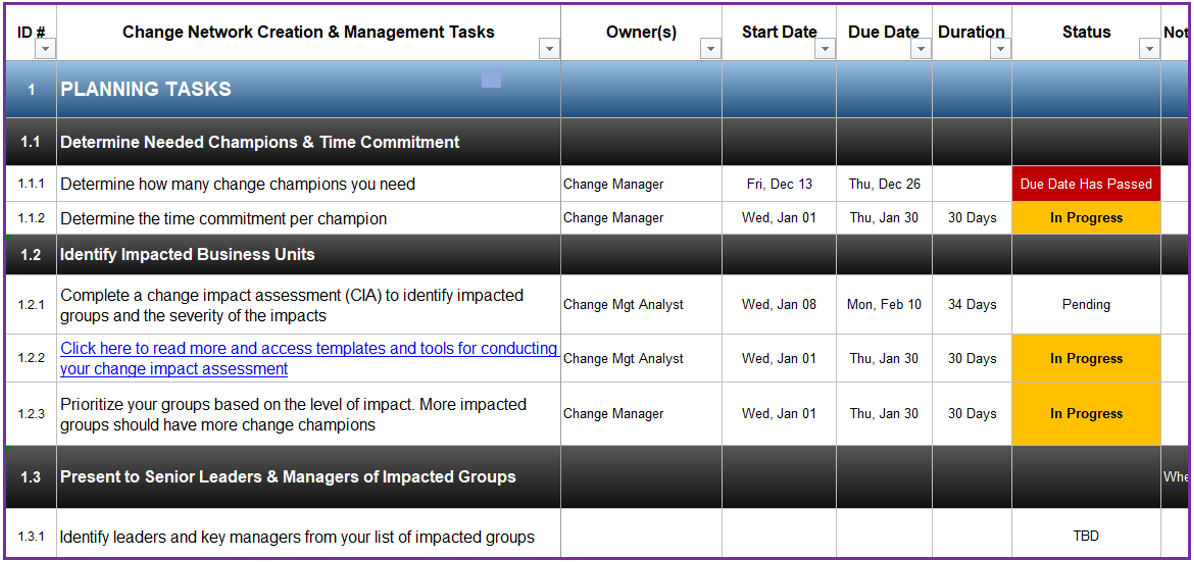 ---
Three Options
We decided to build this Change Champion Tool using Excel to increase its flexibility and usability. This is because most people are already familiar with Excel. 
"We created three options to match everyone's budgeting needs."
The 1st option is the Change Champion Network

Template

. It does not include the analytics, automation or dashboard capabilities. 
The 2nd option is the Change Champion Network

Toolkit

, which includes the template for capturing information on change champions and change agents. It also includes a step-by-step guide that allows you to successfully launch and manage a top-performing change network, as well as defined templates, talking points, and best-practices itinerary with tasks that you should complete to increase the success of the network.
The 3rd option is the Change Champion Network

Toolkit PLUS 90

.

With this option you get a 90-Day Support, Features & Enhancement Service (90 days from date of purchase you can get support if you run into issues when using the tool. In addition, you can request up to three enhancements or features to be added to your toolkit (For example, additional pivot tables, charts, reports, columns, etc.).
If you are low on budget, then you can go with just the Template.
However, if you believe in value over cost, then obtain the 2nd or 3rd option.

Click below to purchase the version that best meets your needs.
---
---
Change Agents Toolkit Talking Points
When meeting with change champions and agents for the first time, or when socializing the concept of the change network with managers and senior leaders, it helps when you have a list of talking points that will help you drive the conversation.
Your Change Champion Network Tool provides you with key talking points to support your outreach activities, and increase your success in identifying and signing up potential change champions.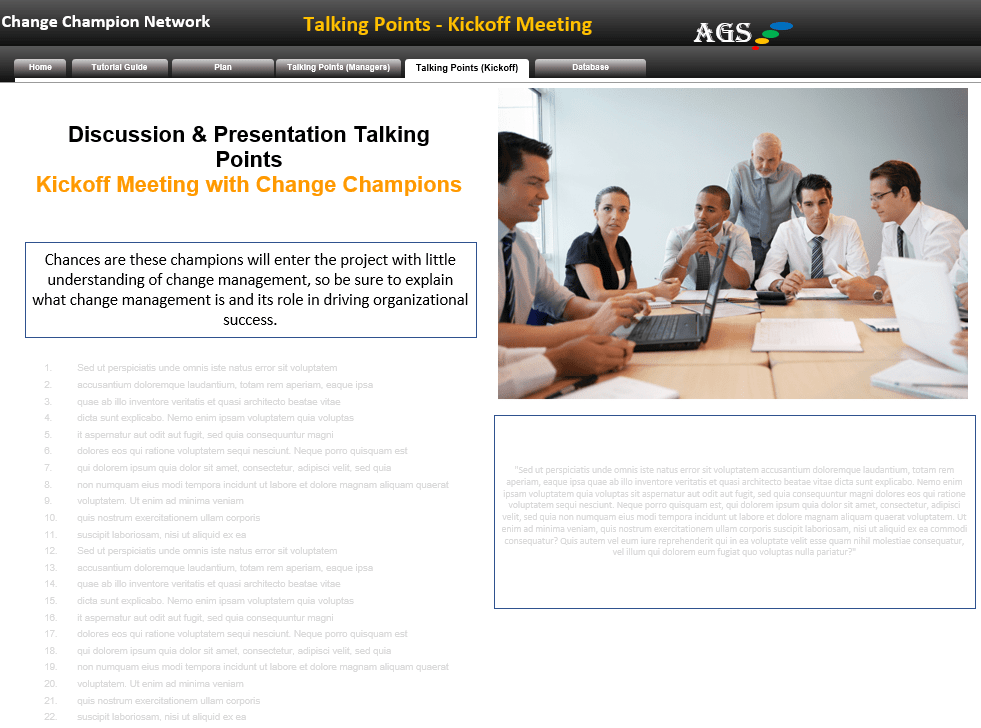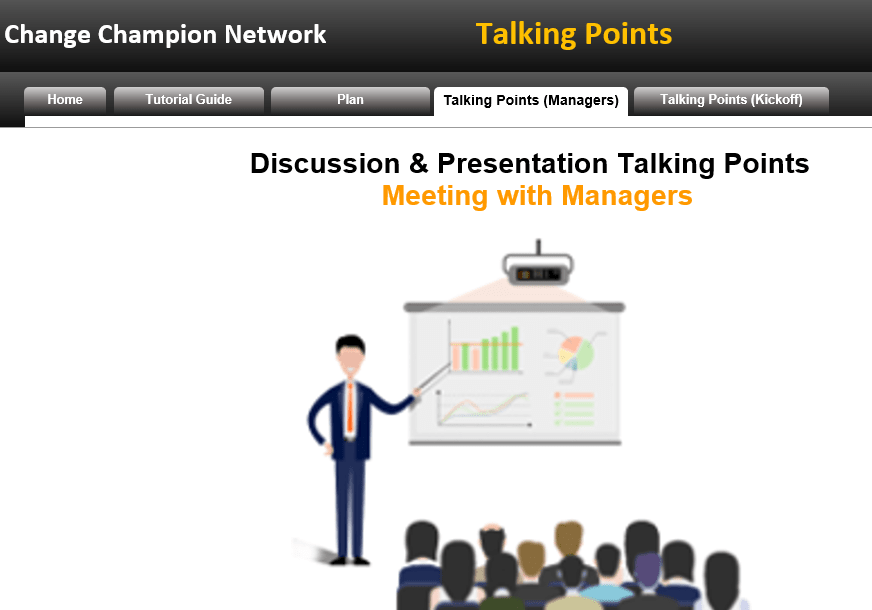 ---
Click below to purchase the version that best meets your needs.
---
---
Content on Airiodion Global Services (AGS)'s Airiodion.com website is copyrighted. If you have questions, comments, or tips about this Airiodion Global Services content, please contact Airiodion Global Services today.
---
External sources: https://pixabay.com/photos/business-colleagues-communication-3605367/