AUDIENCE ASSESSMENT & ENGAGEMENT MANAGEMENT TOOL
For Assessing, Tracking, Reporting, & Managing Targeted Internal & External Audience Groups
---
AGS' Target Audience Assessment & Management Tool
When conducting a target audience assessment to analyze internal or external audience groups, it is essential that you use a structured process, including a defined matrix for capturing your findings, as well as an advanced analytics dashboard to monitor, track, and discover trends within your target audience segments.
Quickly identify insights for intuitive planning and reporting. Eliminate the guesswork, and easily share key information with senior leaders using graphical visuals.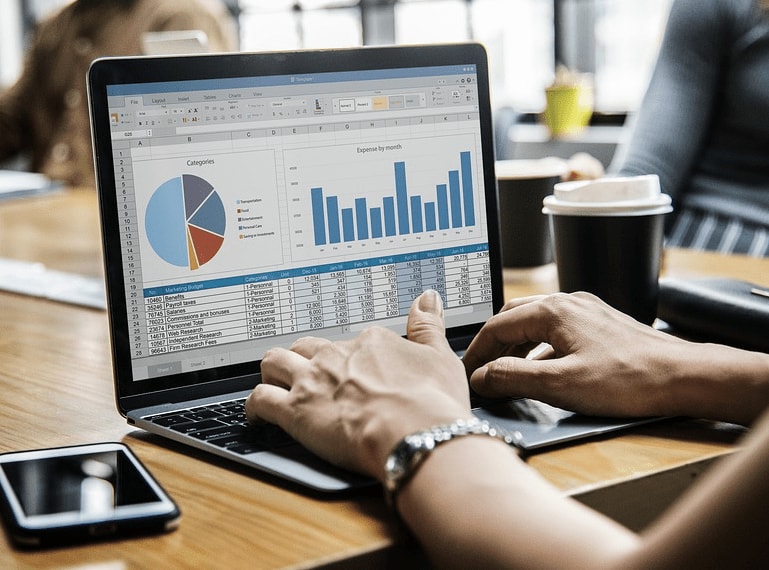 Airiodion Global Services' Audience Assessment & Management Tool is great for conducting all aspects of your target audience process: assessment, tracking, and engagement of internal and external audiences. It includes time-saving templates for requesting audience analysis data sets from HR, IT, data providers, or other departments, and structured databases for capturing your targeted audience. 
---
Real-Time Audience Analysis Analytics Dashboard
Your Audience Assessment & Management Dashboard comes fully equipped with a real-time analytics dashboard for a 360-degree view of your engagement efforts. You and other members of your team can quickly view segments, including localization breakdown of your target audience.
This helps you get straight to what matters most, which includes a better engagement with your target audience groups, better customer experience, and more effective governance.
Easily assess your target audience based on their geographical location, so you can effectively engage them based on localization attributes and content segmentation. In addition, you can apply segmentation based on office location, building, city, and other location data points.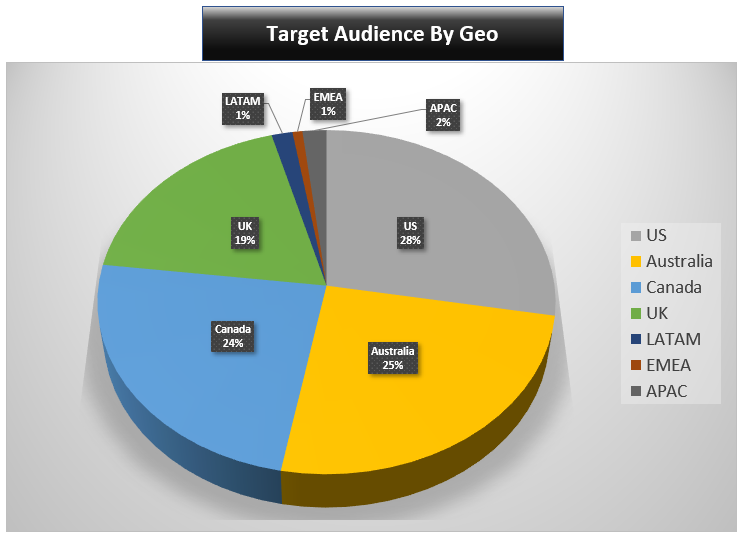 For project management or change management initiatives, your AGS analytics dashboard allows you to quickly see the number of organizations, groups, divisions, teams within or outside the company that are impacted, and need to be engaged. Also see the total number of employees, managers, customers, or other external parties that are part of the target audience segments.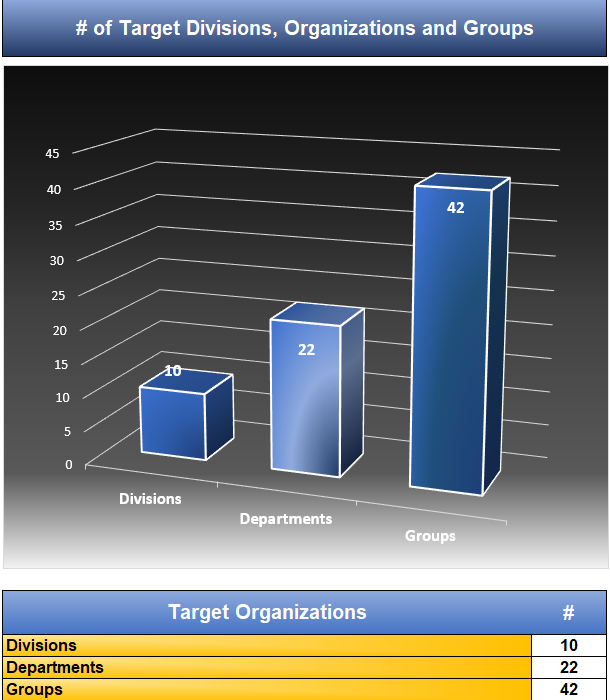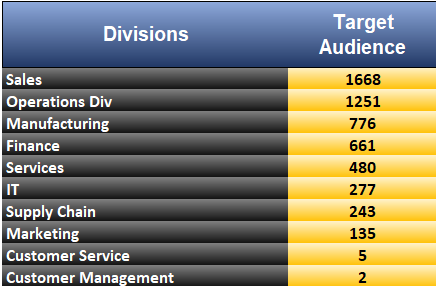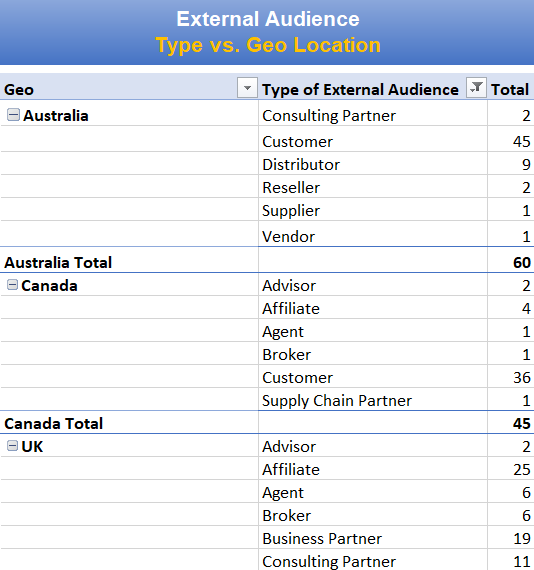 ---
Use This Tool Across Multiple Programs & Projects
Airiodion Global Services' Audience Assessment and Management Tool is also very useful if you have multiple projects, programs, work streams or change initiatives, as it allows you to effectively identify target audiences across programs.
Develop advanced engagement strategies based on how each audience group is being impacted by multiple initiatives. Segmenting your audience based on which initiative is impacting them (and identifying where multiple initiatives are impacted the same target audience groups) will allow you and your team to implement communications, engagement, and change management activities using a surgical approach.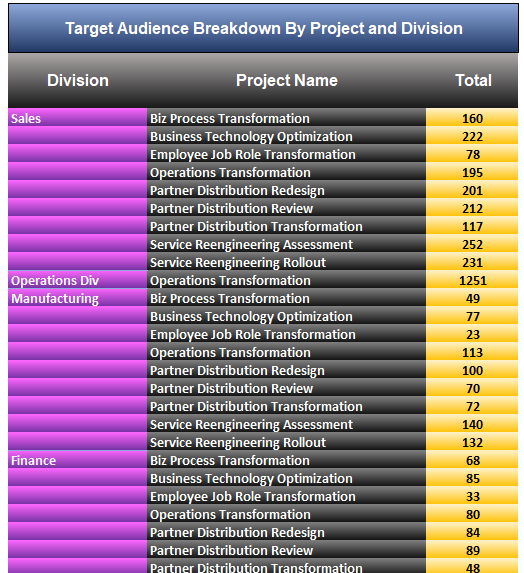 ---
Holistic 360-Degree & Segmented Views
Your Audience Assessment & End-User Management Dashboard provides you with a holistic view that gives you immediate insights into your targeted audience members, so you always know which departments or divisions have the highest or lowest number of target audience members.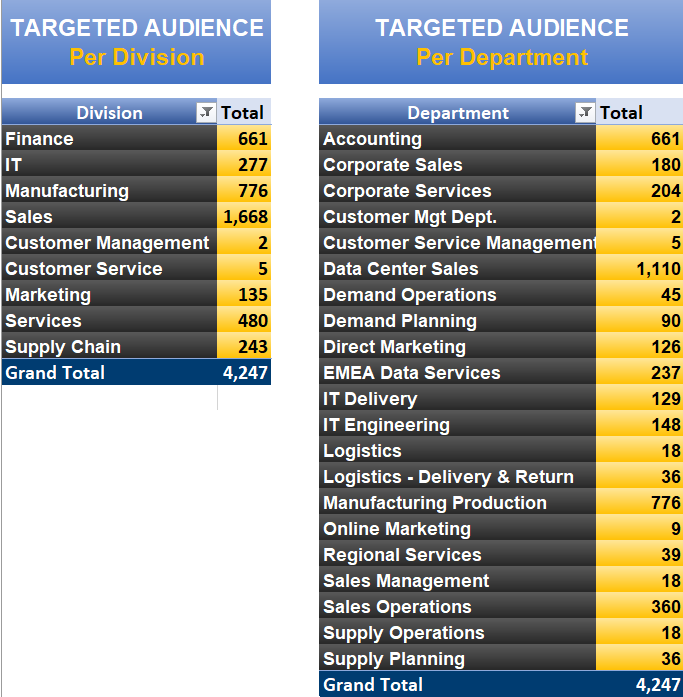 Your 360-degree dashboard provides you with a streamlined view of how many employees per job titles/role are included in your target assessment database. Quickly identify which employee roles or titles have the highest or lowest number of impacted individuals.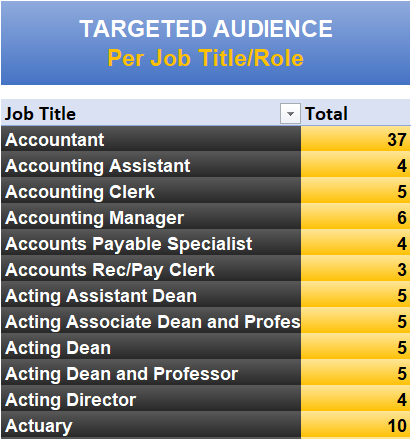 If your program involves external groups (customers, global markets, suppliers, partners, vendors, etc.) that need to be targeted for communications, engagement, coaching, training or other change management activities, then your 360-degree External Audience Dashboard provides you with a streamlined view of external audience segments.
Easily ascertain which external target audience types include the highest or lowest number of individuals.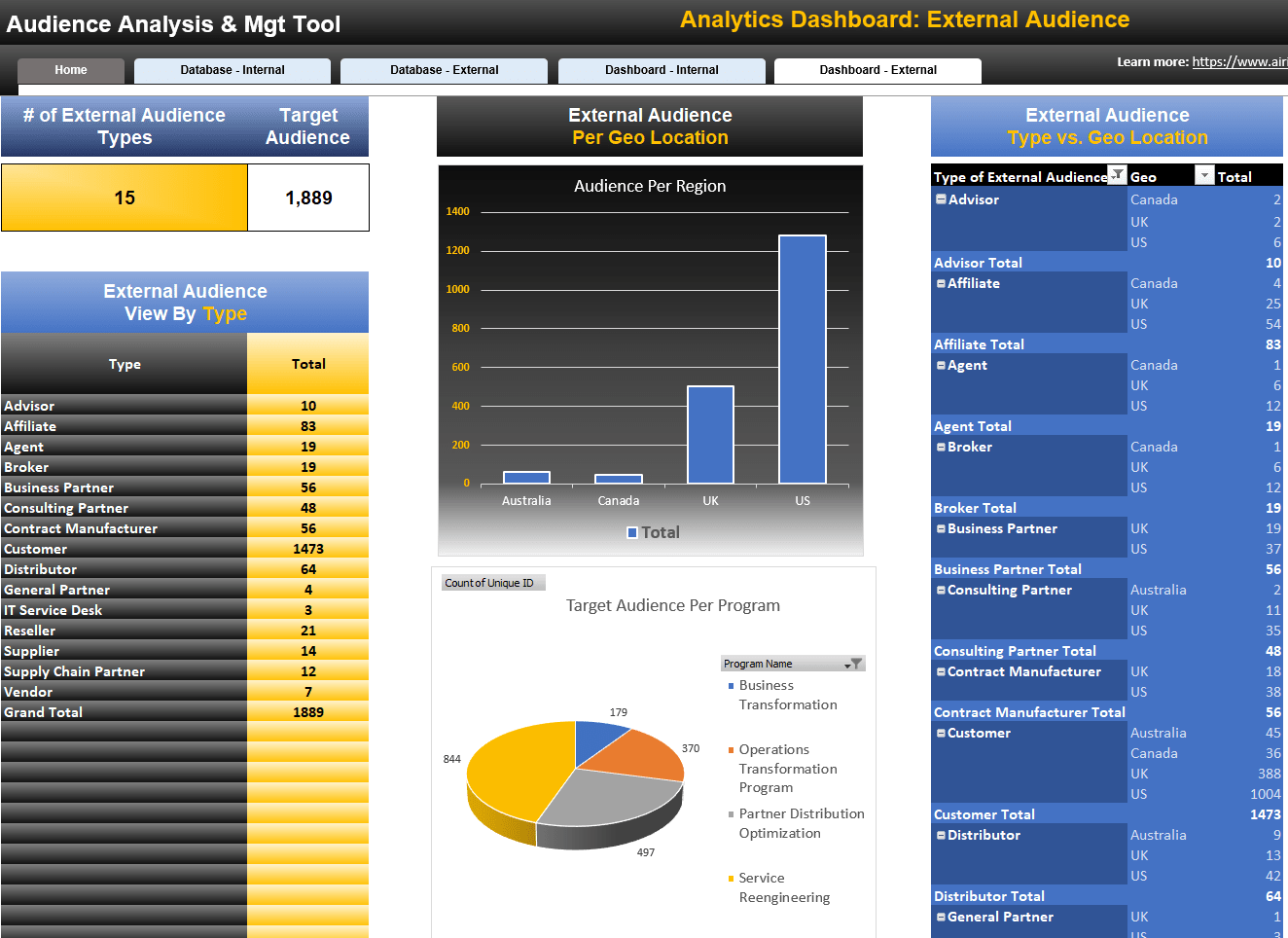 ---
Databases, Samples, & Templates
The Audience Assessment & Management Tool includes best-in-class database spreadsheets, samples, and templates that provide you with a defined structure, columns and data fields for you to document your change management audience analysis.
Data entered into these database spreadsheets will be reflected in real-time on your Tool's reporting and tracking dashboard.
---
Internal and External Audience Data Request Templates
The Tool also includes an Internal Audience Data Request Template and an External Audience Data Request Template that you can send to HR or other departments to request firm-wide employee data or customer/partner/3rd party data.
When requesting this data, you should strive to get a comprehensive data set of all employees within the company or a complete list of all customers/partners/3rd parties.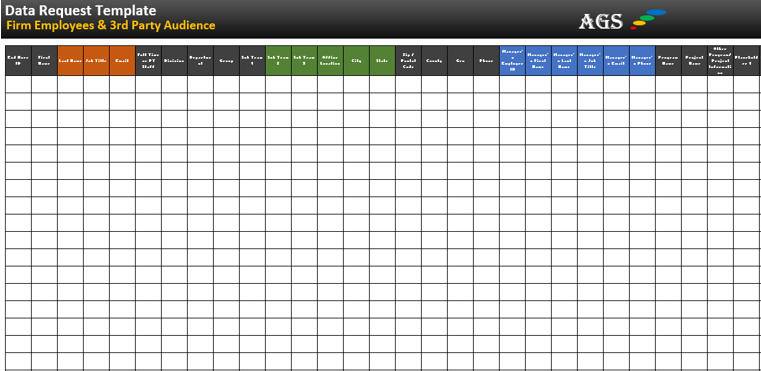 Getting a comprehensive data set sample from HR or other groups will minimize the need for you to go back again and again and again to the same departments to request additional information which generally happens over 95% of the time when conducting a large scale audience analysis.
By getting a comprehensive data sample ahead of time, you can more effectively conduct the necessary level of deep-dive assessment to identify the specific individuals that will be impacted by your program.
---
Calendar of Events
The AGS Target Audience Analysis & Engagement Tool includes a ready-to-use calendar of events template. Using a "Calendar of Events" template to plan out your engagement presentations, meetings, workshops, and sessions allows you to have a holistic view of all your activities, including the various groups, as well as the timeline for engaging each group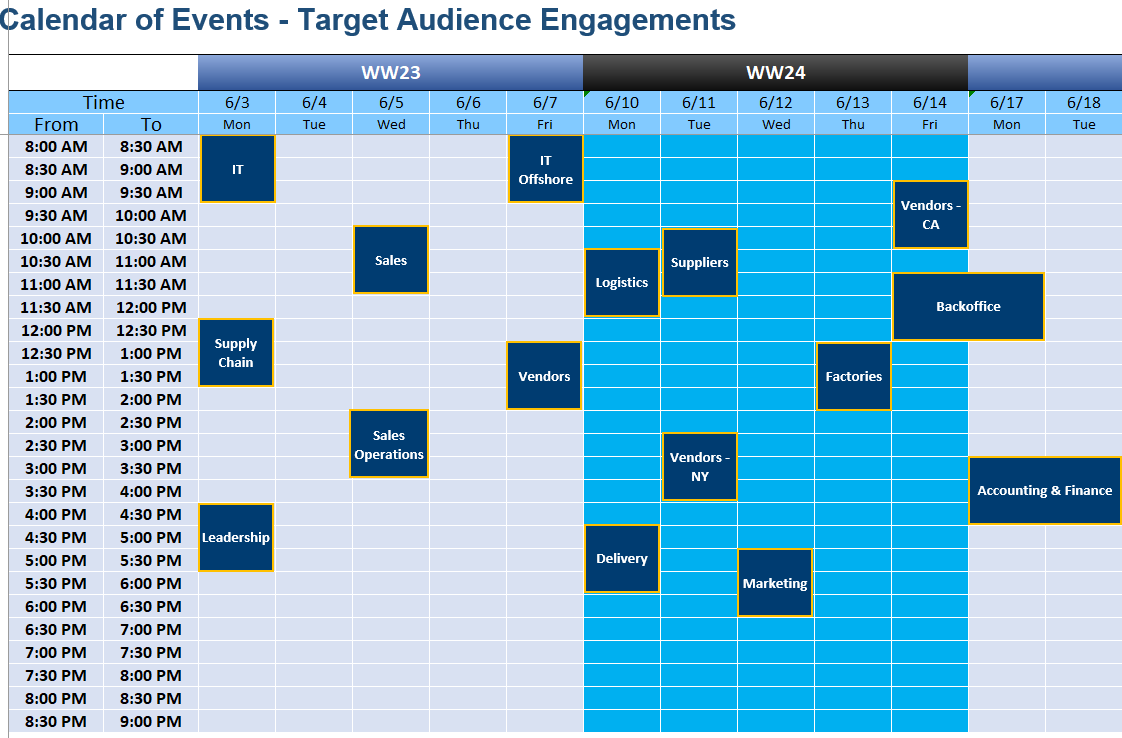 ---
Target Audience Engagement Database Matrix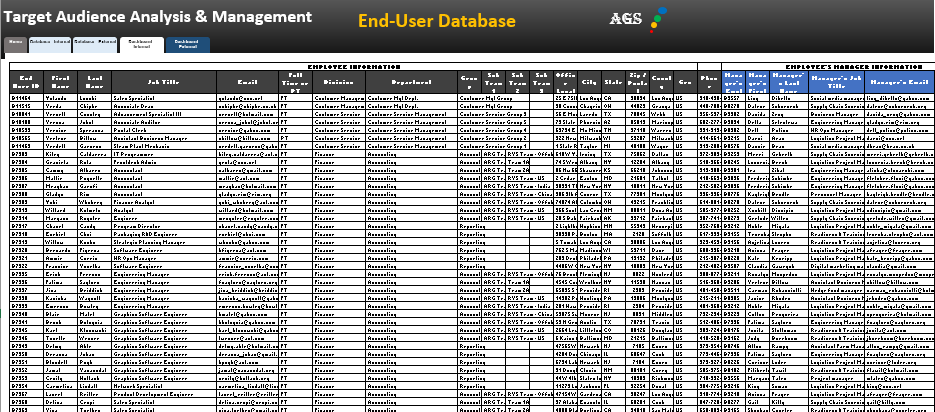 ---
External sources: https://pixabay.com/photos/business-colleagues-communication-3605367/