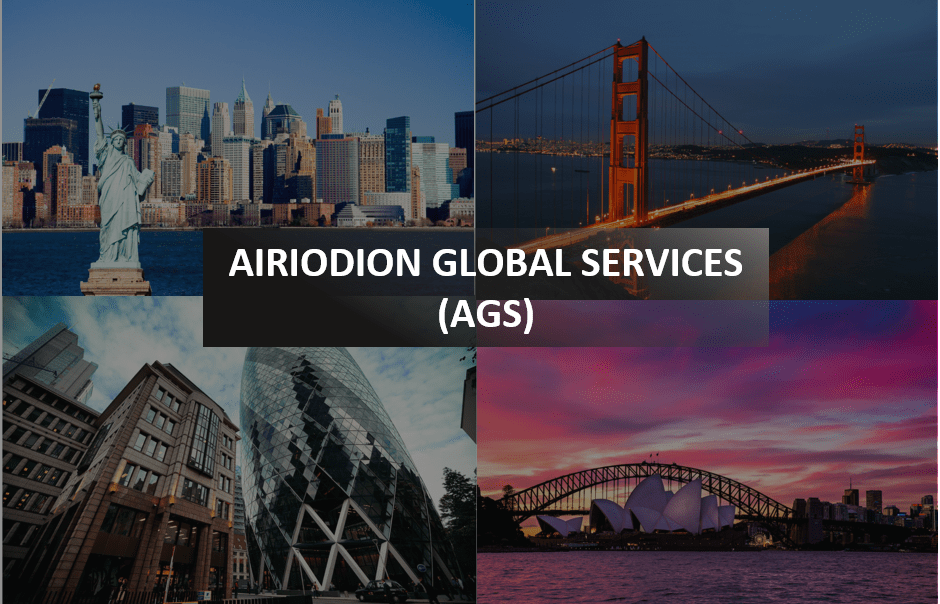 ABOUT AIRIODION GLOBAL SERVICES (AGS)
---
Fastest Growing Media
AGS is a global news media and digital publishing institution that provides worldwide content, rankings, and independent reviews of top firms and practices across different industries and sectors. We are headquartered in Silicon Valley, California, and we operate across the globe. 
Since we launched AGS, we have grown to become one of the fastest-growing media with millions of viewers who are seeking information on:
Best consulting firms

Best change management guides and practices

Top rated change management firms

Standardized organizational change management tools and templates

Top project management templates, tools, and firms

Best apps for teams, tasks, projects, change, and customer management

Top ranked organizations and firms

Best rated professional service providers

… and many more.
We conduct extensive research on the best firms, practices, and tools, and then publish our findings for our millions of viewers that include corporate leaders, businesses, change management practitioners, consulting firms, HR, project managers, marketing firms, coaching leads, trainers, professional service providers, government staff, agencies, NGOs, program management leads, and many more.
Since we launched AGS, the platform continues to experience one of the fastest-growing viewership in the professional and media sector for change management, consultancies (consulting firms and independent consultants), communications, marketing, coaching, training, and project management sectors.
With a tremendous growth rate of 17,567%+ between 2019 and 2020, we have received millions of viewers, and are now averaging thousands of daily impressions.
               AGS Viewership | 2019-2020

Strong Growth Rate
---
AGS Objectivity and Value Proposition
100% of our research, reviews, and rankings are done from the viewpoint of end-users, not from the viewpoint of organizations. ​
Finding a top-notch organization, service, and product can be a daunting task for a consumer or potential employee, especially when that individual is not very familiar with the industry, sector, and segment.
Airiodion Global Services' Editorial team is committed to simplifying the research that buyers, prospects, consumers, and potential employees conduct before choosing to buy from, work with, or work for an organization. This is our value proposition.
Our ranking articles are 100% independently researched and published. In fact, most organizations are not aware of the fact that they are being reviewed and researched by AGS until after our ranking article has been published to the public. We use this approach to ensure objectivity.
We are fully dedicated to transparency, independence, and comprehensiveness for our millions of readers.
---
Ranked By AGS? Get a Free "Top Ranked" Award Emblem
If your firm has been ranked by AGS, see the links below:
Click below to request your FREE AGS ranking award emblem. Unlike other ranking publishers, AGS does not charge for the use of its award emblems, ever.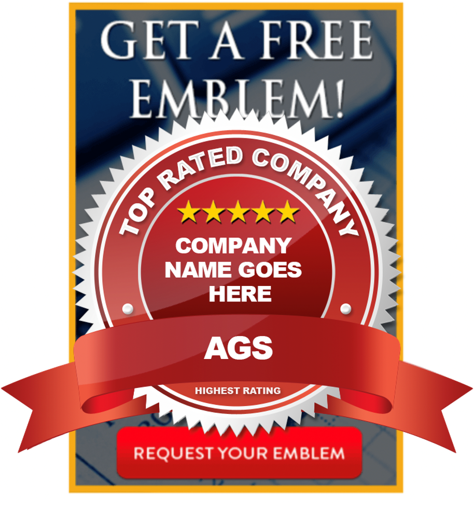 There are a lot of ways to promote and socialize your award, ranking, review, and recognition from AGS. Click here to find out more: Promoting Your AGS Award and Top Rated Recognition.
---
Read our founder's note in the section below as it provides more information on AGS. 
---
AGS Founder's Note (Ogbe Airiodion)
Initially, I launched AGS to be a best-in-class online platform to support Change Management Practitioners, Consultants, Program Leads, Project Managers, Stakeholders, and Business Leadership on best organizational change practices, tools, and methodologies.
But as our viewership rapidly grew, and based on hundreds of queries received we eventually expanded to conducting extensive research and publishing information on the best firms, consulting firms, change tools, and business guides.
As a Senior Change Management Program Manager, I have managed, led, and supported large, complex transformational programs across different industries and companies, including at Cisco, Intel, Goldman Sachs, Berkshire Hathaway HomeServices, The U.S. Federal Reserve Bank, AdvisoryHQ News, HSBC, Global Bank, Deloitte Touche, Accenture, Sallie Mae, Capital One, State Street, Principal, and Transamerica.
A Columbia University graduate, and a former U.S. Marine with the Staff Judge Advocate Office (SJAO), I bring over 22 years of professional services experience to help organizations transform their business processes, integrate new technology solutions (ERPs, CRMs, and many more), expand to new markets, integrate acquired companies from merger and acquisition initiatives, implement program/project initiatives, and to help change their organizational culture.
Ogbe Airiodion
Senior Change Management Leader & Consultant
---
Best Change Management Toolkits & Templates