ABOUT AIRIODION GLOBAL SERVICES (AGS)
---
AGS is made up of two entities:
Click above to read more about each of our business entities, or continue scrolling down on this page.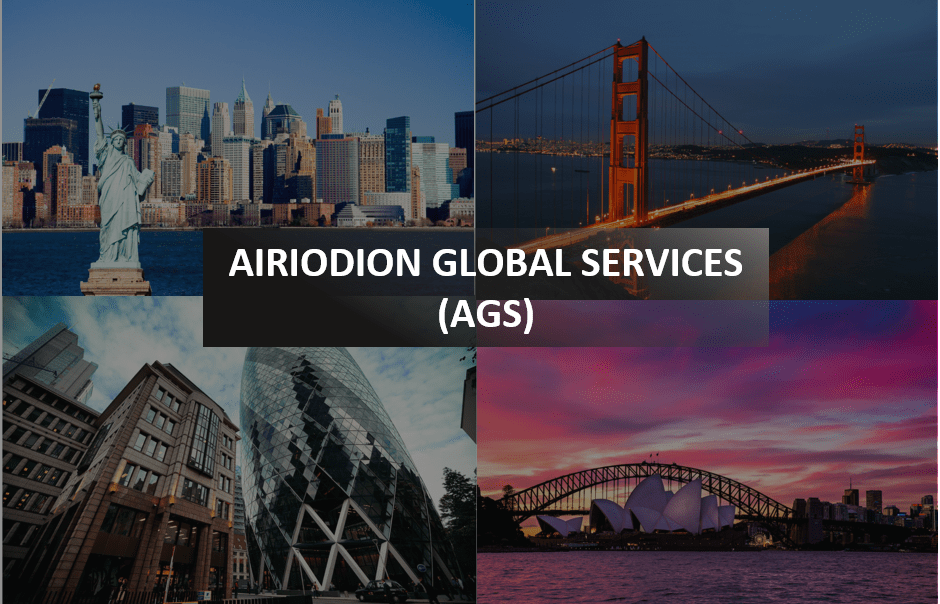 ---
Send us an email if you have any questions.
---
AGS Ranking and Review Publishing Entity
AGS Ranking and Review Publishing Entity provides worldwide content, rankings, and independent reviews of top firms and practices across different industries and sectors. We are headquartered in Silicon Valley, California, and we operate across the globe. 
Since we launched AGS, we have grown to become one of the fastest-growing media with millions of viewers who are seeking information on:
Best consulting firms

Best change management guides and practices

Top rated change management firms

Standardized organizational change management tools and templates

Top project management templates, tools, and firms

Best apps for teams, tasks, projects, change, and customer management

Top ranked organizations and firms

Best rated professional service providers

… and many more.
We conduct extensive research on the best firms, practices, and tools, and then publish our findings for our millions of viewers that include corporate leaders, businesses, change management practitioners, consulting firms, HR, project managers, marketing firms, coaching leads, trainers, professional service providers, government staff, agencies, NGOs, program management leads, and many more.
Since we launched AGS, the platform continues to experience one of the fastest-growing viewership in the professional and media sector for change management, consultancies (consulting firms and independent consultants), communications, marketing, coaching, training, and project management sectors.
With a tremendous growth rate of 17,567%+ between 2019 and 2020, we have received millions of viewers, and are now averaging thousands of daily impressions.
               AGS Viewership | 2019-2020

Strong Growth Rate
AGS Objectivity and Value Proposition
100% of our research, reviews, and rankings are done from the viewpoint of end-users, not from the viewpoint of organizations. ​
Finding a top-notch organization, service, and product can be a daunting task for a consumer or potential employee, especially when that individual is not very familiar with the industry, sector, and segment.
Airiodion Global Services' Editorial team is committed to simplifying the research that buyers, prospects, consumers, and potential employees conduct before choosing to buy from, work with, or work for an organization. This is our value proposition.
Our ranking articles are 100% independently researched and published. In fact, most organizations are not aware of the fact that they are being reviewed and researched by AGS until after our ranking article has been published to the public. We use this approach to ensure objectivity.
We are fully dedicated to transparency, independence, and comprehensiveness for our millions of readers.
Ranked By AGS? Get a Free "Top Ranked" Award Emblem
If your firm has been ranked by AGS, see the links below:
Click below to request your FREE AGS ranking award emblem. Unlike other ranking publishers, AGS does not charge for the use of its award emblems, ever.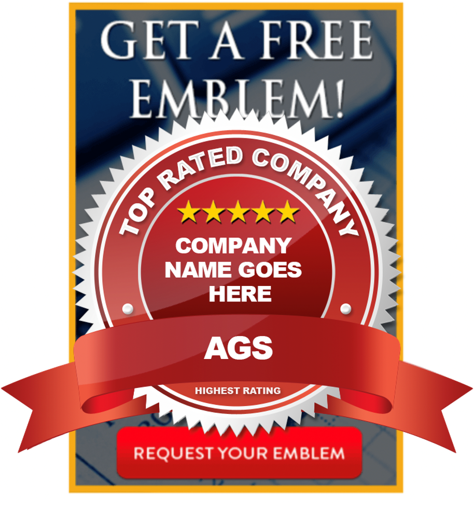 There are a lot of ways to promote and socialize your award, ranking, review, and recognition from AGS. Click here to find out more: Promoting Your AGS Award and Top Rated Recognition.
---
AGS Change Management Platform
AGS Change Management Platform provides best-in-class change management content, guides, plans, tutorials, and out-of-the-box solutions that allow Change Management Practitioners, Project Management Leads, and small-mid-large organizations to easily implement cutting-edge change management technology, templates, toolkits, samples and dashboards.
Using the self-service AGS Change Management Platform, you can manage all aspects of your organizational change management, training, communications, stakeholder assessment and engagement, impacts analysis, resistance management, leadership coaching, change reinforcement, and all of the organizational change deliverables that are important to you.
---
Airiodion Global Services (AGS) Reviews & FAQs
FAQs:
AGS Security Policies and Processes

Why should I buy the AGS change management solutions?

Why should I not purchase another tool from another company?

If I have to compare your tool with other change management tools, what will be your ranking?
---
About AGS Security Policies and Processes:
Question: Why should I buy the AGS change management solutions? 
AGS Response: The AGS All-in-One Change Management Tool is a robust platform that facilitates all facets of change management. Its biggest advantages to organizations that use the Toolkit are:
It saves them considerable time planning, managing, and analyzing change project activities

Analytics on change project variables are provided automatically as data is entered, eliminating lags in reporting to key stakeholders

The tool guides users through the process, and it is just as helpful to those new to change management as seasoned professionals
Without the right tools, it can be challenging for someone to manage all the different aspects of change management (stakeholders, resistance, communications, training, coaching, change KPIs, and more). This can lead to different change technicians using various manual spreadsheets, disconnected bits of information, and having follow ups and other tasks vital to project success "falling through the cracks."
Our platform is designed to eliminate these types of issues by giving organizations once place where they can handle all aspects of a change projects and where different change technicians can all collaborate and share the same data online.
Question: Why should I not purchase another tool from another company?
AGS Response: The AGS platform is robust and is designed as an end-to-end change management platform, we call it "your online change manager." We've heard from clients that other tools they've researched only do one thing, but do not offer the ability to manage all the different parts of a change project.
The AGS All-in-One platform has 9 core modules, and within our change impacts, you'll find additional sub-modules for things like economic and data privacy impact assessments, which can be part of change projects. We feel our tool offers more value than others because it streamlines activities and gives users more capabilities than they'll find anywhere else.
Additional points that make AGS's Change Toolkit better than others you'll find are:
User customization capabilities; Users can add their own data input columns and hide columns they don't need

Additional bonus resources; Each module has additional features, such as guides, planners, and surveys

Excellent customer support; Beyond our video and PDF tutorials, we offer responsive customer support by phone, email, or Zoom call at no additional cost

Our toolkit follows best practices for change management according to more than one methodology, incorporating facets of ADKAR and other change models

Customer data is backed up automatically daily, and users can rollback data when needed to a prior backup
Question: If I have to compare your tool with other change management tools , what will be your ranking?
AGS Response: If you search on change management tools online, you'll find tools that are basically tracking tasks or facilitating creating user surveys or tracking training.
But they're general in scope and designed to be used for many different things, with change management being just one of them. Users have to make the tool into what they need for change management.
Others are designed only for a specific industry or department, like Human Resources, but don't really match broader change management needs.
On the other hand, AGS' Change Management Toolkit is already designed specifically for change management, so it's ready to go for users needing to begin their change project, without having to morph a tool for their needs. It can also be used by any industry or department, it's not tied to just one activity of a change project.
We would rank our platform at the top of the available change management tools.
AGS has pioneered the first ever industry-standard, globally-consistent, Cloud-based change management platform based on best change management methodologies. It enables consumers to begin entering, reporting on, and leveraging information immediately after purchase – out of the box. No servers to hook up. No software to install. No irreplaceable data files to lose.
The AGS Change Management Platform is designed for:
Organizational Change Practitioners (All levels of experience)

HR

Project Managers

Program Leads

Communication Specialists

Change Champions

Senior Change Management Leaders

Training Leads

Coaches

Early Adopters

Marketing Specialists

Business Leads

Change Management Teams & Centers of Excellence (CoE)

Agencies

SEO Specialists

Advertising Organizations

Small Businesses

Mid-Sized Businesses

Large-Scale Businesses

Consulting Firms

Social Program Coordinators

Government Agencies

Corporations

Social & Environmental Organizations

… and many more.
     AGS Viewership | 2019-2020

Strong Growth Rate
---
Read our founder's note in the section below as it provides more information on AGS. 
---
AGS Founder's Note (Ogbe Airiodion)
Initially, I launched AGS to be a best-in-class online platform to support Change Management Practitioners, Consultants, Program Leads, Project Managers, Stakeholders, and Business Leadership on best organizational change practices, tools, and methodologies.
But as our viewership rapidly grew, and based on hundreds of queries received we eventually expanded to conducting extensive research and publishing information on the best firms, consulting firms, change tools, and business guides.
As a Senior Change Management Program Manager, I have managed, led, and supported large, complex transformational programs across different industries and companies, including at Cisco, Intel, Goldman Sachs, Berkshire Hathaway HomeServices, The U.S. Federal Reserve Bank, AdvisoryHQ News, HSBC, Global Bank, Deloitte Touche, Accenture, Sallie Mae, Capital One, State Street, Principal, and Transamerica.
A Columbia University graduate, and a former U.S. Marine with the Staff Judge Advocate Office (SJAO), I bring over 22 years of professional services experience to help organizations transform their business processes, integrate new technology solutions (ERPs, CRMs, and many more), expand to new markets, integrate acquired companies from merger and acquisition initiatives, implement program/project initiatives, and to help change their organizational culture.
Ogbe Airiodion
Senior Change Management Leader & Consultant
---
Free Change Management Templates